Towards a Silicon to Systems Industrial Strategy
September 25, 2023 | Alison James
Estimated reading time: 1 minute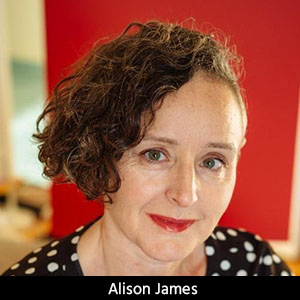 Introduction
Electronics systems are at the heart of almost all modern technology. The performance and functionality of these systems have increased at breathtaking speed, chiefly as a result of advancements in semiconductor technology. Semiconductors do not function in isolation. They gain functionality through electronic interconnection with other components on printed circuit boards (PCBs). These electronics systems feature prominently in key sectors like defence, aerospace, space, automotive, medical, and high-performance computing, but electronics are vital to every industry and are central to a variety of EU priorities, including the twin digital and green transitions and Europe's technological sovereignty.
There is near universal agreement on the importance of the European electronics manufacturing base among companies that manufacture and purchase electronics. A survey fielded in July 2023 by IPC and partners across market sectors indicates more than 95% of companies believe a robust European electronics ecosystem, including PCB and EMS industries, is critical to regional security, industrial resiliency, and economic competitiveness. Yet, a clear majority also believes the EU lacks key PCB (88%) and EMS (61%) capabilities. Survey respondents signalled a strong interest in new EU policy measures to strengthen the global competitiveness of the European PCB and EMS industries.
To read this entire article, which appeared in the September 2023 issue of SMT007 Magazine, click here.
---
Suggested Items
12/07/2023 | Real Time with...productronica
Ashley Steers, Electra Polymers, updates Pete Starkey on the company's future, including a new manufacturing facility dedicated to producing inkjet solder mask.
12/07/2023 | Real Time with...productronica
Pete Starkey Interviews Dr. Giovanni Obino From MKS Atotech. Real-time feedback and two points of view are just some of the features of Atotech's IIoT platform.
12/06/2023 | Real Time with...productronica
Randy Temple of Alltemated explains how his company's Place-n-bond™ underfilm is applied at pick and place. The product is made of thermoplastic which means it is 100% reworkable.
12/06/2023 | Real Time with...productronica
Michael Hanke shares key features of Rehm's latest energy-efficient reflow soldering equipment with Pete Starkey. They also discuss the company's complete line of integrated solutions.
12/06/2023 | Peters
As part of the Peters Coating Innovation Forum (PCIF), Peters presented the new MYC50 coating machine in the showroom.