Books

Featured Books

pcb007 Magazine

Latest Issues

Current Issue

The Registration Sweet Spot

Registration is underrated and underappreciated. The key is to ensure proper registration from layer to layer across the entire printed circuit board. It's a holistic process requiring anticipation, prediction, precise attention at each step, and detailed data tracking and monitoring.

High-reliability Fabrication

In this month's issue, our expert contributors discuss the latest in technologies, trends, complexities and resources regarding high-reliability fabrication.

Finding Ultra

New demands on PCB fabrication, namely advanced packaging, ultra high density interconnect (UHDI), and new specialty materials, are converging, changing the landscape of our business. Is it time to start paying close attention to this convergence?

Columns

Latest Columns

||| MENU
Technica USA to Distribute Symtek Automation Asia Co., Ltd's Automation Systems and Technology
October 4, 2023 | Technica USA
Estimated reading time: 2 minutes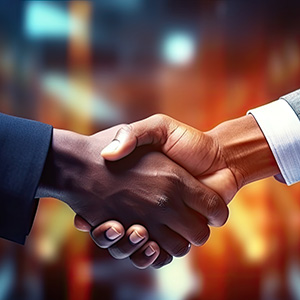 Technica USA announced it has reached a Master Distribution Agreement with SAA to promote and support automation systems & technology offered by SAA.
SAA (www.saa-symtek.com) is a leading global company specializing in innovative automation systems and processes with its core competencies and technologies in the rigid and flex printed circuit board, substrates and semiconductors industries. The company has successfully developed intelligent manufacturing systems over the last 24 years integrating robotics, wireless communication, big data processing and material management systems such as AGV or RGV assist.
Frank Medina, president of Technica USA, stated, "We are very proud to have found a partner like SAA to help our customers achieve a more systematic approach to their manufacturing process. Because of our position in the printed circuit assembly market, we have observed the success facilities have reached by implementing smart factory automation and communication. We understand the power of both hardware and software in this market and believe Technica & SAA will be able to bring the same level of knowledge and expertise necessary to assist our customers in the PCB and substrate markets to become more automated and cost effective in their manufacturing processes."
Wang Nien-Ching, general manager of SAA Co., Taoyuan City, Taiwan, commented, "We are happy to have partnered with an experienced distributor like Technica. They have vast knowledge of the PCB and substrate process and are positioned well to provide the proper sales and service support for our product line in this market. Through our collaboration with Technica, we believe that SAA's products can be more effectively promoted in the North American market, further expanding our influence in this critical region. We look forward to this partnership opportunity and believe it will bring significant value to our customers and business."
Medina added, "With over 305 patents, 1,000 employees and 369,600 square feet of manufacturing space, it will further expand its capacity to 704,700 square feet in two years. SAA is a strong, well-disciplined, and organized company. Both companies are excited about the opportunity to work together and expand the SAA footprint in the North American market. We are looking forward to integrating SAA's expertise and tools with our other supply partners automation offerings in order to provide our customers with a complete automation solution."
About Technica USA
Technica, USA provides the highest quality equipment and process materials, manufactured worldwide, for the printed circuit board fabrication and SMT assembly markets. For more information on Technica, USA, please contact Jason Perry at 1-408-240-5950 or visit our web site at www.technica.com.
---
Suggested Items
11/29/2023 | ICAPE Group
ICAPE Group, a global technology distributor of printed circuit boards (PCB), announced the acquisition of 100% of the assets of Bordan Electronic Consult, a German company specializing in the design of "custom-made" technical parts.
11/29/2023 | Real Time with...productronica
Technical Editor Pete Starkey and Aismalibar's Eduardo Benmayor reflect on opportunities and challenges for thermal management and the battery industry and discusses Aismalibar's product solutions.
11/23/2023 | Wurth Electronics
Wurth Electronics New Zealand Ltd., the 37th subsidiary of Würth Elektronik, officially celebrated with an opening ceremony.
11/20/2023 | Altair
Altair, a global leader in computational science and artificial intelligence (AI), has signed a memorandum of understanding (MOU) with the Universiti Malaysia Perlis (UniMAP) to drive knowledge, innovation, and sustainable technological progress in Malaysia.
11/14/2023 | IPC Education Foundation -- Column: Foundations of the Future
Attracting workforce talent and providing tangible opportunities to careers in electronics manufacturing have been an integral focus of the IPC Education Foundation since it was founded. One way we've done that is by giving high school students exposure to the world of electronics at the annual IPC APEX EXPO STEM Outreach Event, where they've learned hands-on soldering skills, and engaged and connected with industry representatives. However, due to the timing of this year's trade show, we won't be able to host a STEM outreach event. Here's what we're doing instead.