Books

Featured Books

smt007 Magazine

Latest Issues

Current Issue

Attracting New Talent

To get different results in staffing, you must change how you define, promote and recruit your job opportunities. How do you become magnetic to high-quality early-career candidates?

Test and Inspection

Test and inspection methods are undergoing rapid change. In this issue, we consider the influence of AOI, AI, and human eyes. How exactly are these pieces of the puzzle changing the role of test and inspection?

Chips Don't Float

In Europe and the U.S., legislation is under way to revitalize PCB fabrication and packaging. What is the status of this work, and how specifically does this change the industry landscape for EMS companies? What will help keep us afloat?

Columns

Latest Columns

||| MENU
Rupinderjit Catuna Appointed Chief Financial Officer at NEOTech
October 3, 2023 | NEOTech
Estimated reading time: 1 minute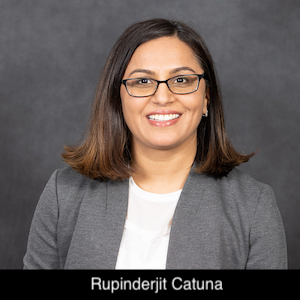 NEOTech, a leading provider of electronic manufacturing services (EMS), design engineering, and supply chain solutions in the high-tech industrial, medical device, and aerospace/defense markets, is pleased to announce the appointment of Rupinderjit (Rubi) Catuna as Chief Financial Officer.
Ms. Catuna joined the Company in 2006 and has served in various roles within Accounting and Finance, most recently as a VP of Finance and Corporate Controller. During her tenure at NEOTech, she has been an instrumental part of the Company's growth where she took critical roles in the M&A activities of Epic, OnCore, and Stellar acquisitions. Additionally, she brings the experience in capital restructuring, systems integration, and divestitures. Committed to NEOTech's culture of continuous improvements, Ms. Catuna spearheaded the consolidation and integration of accounting functions for all acquired entities.
She is a key member of the executive team and has managed Global Finance and Accounting for NEOTech since 2019. In the new role, she will be responsible for the Company's corporate and financial strategies and its financial operations and processes.
Ms. Catuna is a Certified Public Accountant in the State of California and holds a bachelor's degree in accounting from California State University, Northridge.
"Rubi has been instrumental in our success and exemplifies our culture of integrity and accountability. We are very proud of all of Ms. Catuna's contributions and look forward to her continued success," commented Kunal Sharma, President and Chief Operating Officer.
---
Suggested Items
11/29/2023 | TrendForce
TrendForce's latest research indicates that despite a decrease in the CPI in Europe and the US this year, consumer budgets are still constrained due to the current high-interest-rate environment, and the real estate bubble in China has suppressed TV demand. Moreover, a significant increase in TV panel prices this year has led brands to scale down promotional events.
11/29/2023 | Airbus
Airbus has signed a contract with the Spanish Ministry of Defence for the development and acquisition of SIRTAP, a High Performance Tactical UAS that will reinforce the tactical capabilities of the Spanish Army and the Air and Space Force.
11/29/2023 | ESCATEC
The Board of Directors are delighted to announce a significant development in the leadership of the company, underscoring their commitment to its long-term stability.
11/28/2023 | Yamaha Robotics
Yamaha Robotics has revealed the YRM20DL dual-lane mounter for the first time in Europe at Productronica 2023, and also introduced new features of its powerful smart-factory software tools.
11/28/2023 | EPFL
At EPFL's CREATE lab, under the guidance of Josie Hughes, a breakthrough has been made in the realm of soft robotics. Drawing inspiration from the versatile movement of elephant trunks and octopus tentacles, the team introduced the trimmed helicoid — a novel robotic structure that promises greater compliance and control in robotic designs.