Books

Featured Books

smt007 Magazine

Latest Issues

Current Issue

Economic Headwinds

This issue takes stock of the current economic outlook and how companies are using current conditions to move themselves through technological evolutions, workforce shifts, and financial changes. Even with these headwinds, there's forward progress to be made.

Attracting New Talent

To get different results in staffing, you must change how you define, promote and recruit your job opportunities. How do you become magnetic to high-quality early-career candidates?

Test and Inspection

Test and inspection methods are undergoing rapid change. In this issue, we consider the influence of AOI, AI, and human eyes. How exactly are these pieces of the puzzle changing the role of test and inspection?

Columns

Latest Columns

||| MENU
Estimated reading time: 5 minutes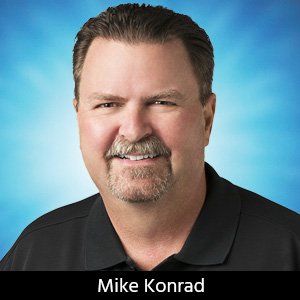 November 2, 2023
The Knowledge Base: Dartmouth Takes a Human-centered Approach
As the theme of the November issue of SMT007 Magazine is hiring/recruitment, particularly of younger people, I thought it would be prudent to discuss where these young people are coming from. As our industry is highly technical, we rely on universities and trade schools to feed the pool of candidates. I recently interviewed Dr. Alexis Abramson, dean of the Thayer School of Engineering at Dartmouth College, on my podcast titled Reliability Matters. Here are excerpts from our conversation.
Tell me about the ethos of the Thayer School of Engineering at Dartmouth College. How does it differ from other schools?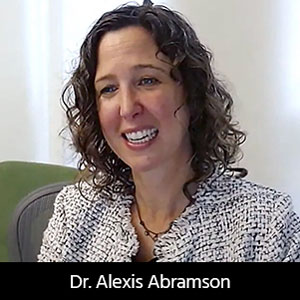 Alexis Abramson: When I talk to prospective undergraduate students, I always say this will be the weirdest information session you will have with a school of engineering. I mean that in a good way. At some universities, you're largely doing engineering- or STEM-related courses. Here, we believe strongly in integrating the liberal arts.
We encourage our students to take philosophy, anthropology, English, and studio art. We want them to figure out how to integrate those learnings into engineering. We're all about bringing all that together.
We offer a Bachelor of Arts in Engineering degree. Because of that integration, you can also get an accredited Bachelor of Engineering degree, which is more like what you would get at other institutions, but isn't it nice to be able to have that flexibility in our undergraduate program?
Sometimes, particularly in the sciences, there's a lot of depth, but not a lot of breadth, and sometimes that reflects later in life in one's personality and social skills.
Abramson: Absolutely. I love the idea of providing a liberal arts view on a science education, because where does science go?
Science goes to serve humanity. Humanity is much wider than the science itself.
Abramson: You're speaking our language. We do "human centered engineering" and that means two things. One, that we're thinking about the impact on society, the classrooms, and the education we deliver and the research that we do.
We're also thinking about the humans in the classroom. How do we meet everybody's educational needs? People come from diverse backgrounds, so bringing those pieces together takes a unique approach to educating engineers.
Historically, engineering has been a male dominated profession. Go back in time long enough and nearly all occupations were male dominated. But for some reason, engineering has clung on to that concept. Is that changing?
Abramson: I hope so. When I started in 1990 as an undergrad, there were about 10% women engineers in the workforce, with a little higher percentage in some other disciplines. We're now closer to 15% to 20%, and a little bit higher in some disciplines. Disciplines like environmental and biomedical engineering have the largest representation of women in engineering. The lower proportions are in more conventional disciplines like mechanical and electrical engineering.
Why is that? There is a whole slew of reasons why it was that way and why haven't we grown even more than we have today? Why is it still at 20%? One way to attract more women is to bring in that human piece I was speaking about, that human centeredness, the societal impact has been shown in research. Here at Dartmouth, 53% of the 2023 graduating engineering majors were women, so we're at gender parity. We really point to that idea of having that human centered focus on inclusion and belonging.
You made a comment several months ago, stating, "We don't do engineering in silos." Explain more about that.
Abramson: At Thayer School of Engineering, we purposely don't have engineering departments. We have a school of engineering; we have program areas like biomedical and electrical engineering, but we're not set up like a traditional school of engineering with siloed departments. This approach better enables, better catalyzed, interdisciplinarity.
The problems we're facing in society today are not simple problems. We're not figuring out how to make a wheel as cave people did eons ago. These are very complex, multidisciplinary problems around health care and AI, climate mitigation, batteries, solar, and data analytics.
These multidisciplinary problems require people who are trained in thinking across disciplines. By having nontraditional departments, it enables rich collaboration and connection.
I know I'm getting old when I start any sentence with the phrase, "Kids these days." In your view, what is the state of the current generation of students vs. past generations?
Abramson: I'll name a few things. One, they're always moving fast, and that's good for our world. We need fast solutions.
This new generation is more committed to work-life balance than any prior generation, so companies need to figure out how to accommodate that. That's a good thing. As we know, this generation is more prone to anxiety as well, so we need to think about how to address that. We can't just deny it. They're also more equipped to use social media and tech in unique ways. Higher education and companies need to support the newer generation and their needs.
An example is remote work; providing more people with flexibility in where they work, if it can be done that way. Another example is having a more inclusive workplace, where people can feel good about being their true selves, contributing to the mission of the organization and communicating that to their employees. That's a little different from prior generations. The more we do that, the more it will benefit everybody, help push products forward. By embracing some of those characteristics and ensuring we're taking that human-centered approach, we can arrive at a quicker or better solution than we otherwise would have.
Once a student graduates, what advice would you give them to pursue a career within their chosen field?
Abramson: Do something that makes you excited, that gets you out of bed every day. If you've studied engineering and you love engineering, make sure your job aligns with that passion. Sometimes students take the highest salary and then leave quickly because they're not aligned with their passion. The most fulfilling thing I see is when somebody graduates with an engineering degree, gets a good salary, and works for a nonprofit using those technical skills to benefit society. I always am so thrilled when I see our students following those passions to the benefit of society. That's the strongest piece of advice that I would give.
Next, look at the culture of the organization. As you change jobs ask, "Am I a good fit? Does this company align with my values or not?" Hopefully, you'll come out the other end being a contributor to something you really believe in.
The full podcast interview with Dr. Alexis Abramson is available here.
Mike Konrad is founder and CEO of Aqueous Technologies, and vice president of communications for SMTA.
Be sure to carve out some time to read the November 2023 issue of SMT007 Magazine, "Attracting New Talent."