Estimated reading time: 6 minutes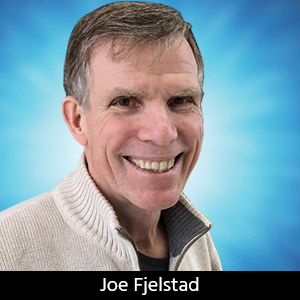 November 8, 2023
Flexible Thinking: The Simplest Way Is the Best Way
Interconnection substrate technologies (PCBs, flex and rigid-flex circuits, and IC packaging substrates) have made possible the steady advance of electronic products for more than seven decades. They are foundational structures for electronics and arguably the backbone of modern electronics. However, their design and manufacture has become increasingly challenging over the years.
Much has been written about these challenges and numerous solutions have been offered (including my own), but with so many ideas and prospective solutions in play these days, we should understand some basics before jumping in to make sure we don't get in over our heads.

In a presentation I made at a conference about a dozen years ago, I concluded, "First do the right things and then do those things right." I don't doubt that others have come to that conclusion, but it was an epiphany in the moment. So, with so many solutions being floated out there, the challenge is in determining what is right, and therein lies the rub (as the great English bard so eloquently stated). In this brief commentary, I will discuss various strategies and tools to simplify PCB design, making it accessible to a wider range of industry participants even as constant change remains upon us all.
Start With a Plan
The first step in simplifying PCB design is to start with a clear and well-thought-out plan. Define the objectives of your project and the functions the assembly will desirably perform. This will, of course, include a list of the key components needed. Having a comprehensive design plan in place before you dive into the technical details will save you time and reduce errors down the line. To prevent getting blindsided, it is important to consider extraneous factors, like size constraints, power requirements, and signal integrity concerns.
Choose Your Software
Choosing one's design software is essential for a streamlined design process. There are various software suites available that provide schematic capture, PCB layout, and library management functionalities crucial for an efficient design workflow. The advertisements of many of these providers can invariably be found in industry literature (including the content of this magazine), offered for consideration by design tool ad sponsors. They vary in terms of their broader capabilities and price, and the demands of your designs will influence the choice. To allow for seamless handoff, ensure that they have compatibility with other manufacturing software. Gerber-based document packages are frequently called out in this regard, though IPC-2581 and ODB++ are slowly increasing in use.
Break Down the Process
It is generally advisable to break your PCB design into smaller, manageable modules. Such a modular approach simplifies the design process by allowing the designer to focus on individual sections of the overall interconnection structure. This allows one to design and test individual modules separately before integrating them into the final board design. Such an approach also serves the cause of reusability, which can save time and effort on future projects. It is a practice learned and used commonly by semiconductor chip designers as well.
Most PCB design software tools include libraries of pre-designed components, such as resistors, capacitors, microcontrollers, and the like. These libraries should be tapped to streamline your design process. Library components have predefined footprints and schematics, reducing the need for extra work and ensuring compatibility.
Keep It Simple
"Less is more" is a timeless adage and it holds no less true in interconnection design. (It has been a key objective of the Occam Process which I have been advocating for many years.) Certainly, there are many interconnection designs that require circuit substrates having multiple layers but they can significantly increase design complexity and signal integrity management. Strive to keep layer count down. Fewer layers, with thoughtful, simplified routing will reduce manufacturing costs and make it easier to debug and troubleshoot your PCB (if, but hopefully not, needed).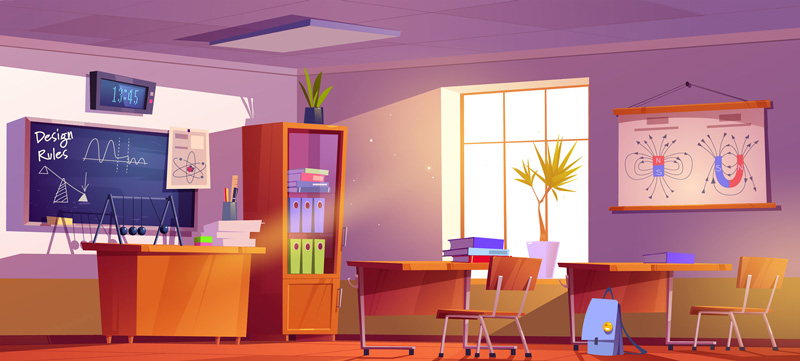 DRC and DFM
Use design rule check (DRC) and design for manufacturing (DFM) tools that are commonly provided in PCB design software. These tools automatically check your design against manufacturing constraints and provide feedback on potential issues. Leveraging these tools can save you from costly design errors and revisions, as well as simplify the communication with your board manufacturer. In this regard, I refer one of my previous columns about designing with manufacturing (DWM). While I can't say for certain that I was first to use the term (perhaps not) but I've noticed that it's used more frequently these days. This is a good thing as the need to work closely with manufacturing is becoming ever more apparent, especially with more challenging interconnections, like flexible circuits. The manufacturer knows where the limits are, then taps into and uses that knowledge.
That said, every PCB manufacturer has their own specific design rules and guidelines that must be understood and abided by to assure a successful fabrication process. Familiarize yourself with those rules and incorporate them into your design process early on. This will help circumvent issues related to minimum line and space widths, as well as minimum capture pad and via or drilled hole sizes that can negatively impact the manufacturing process and lead to delays and/or costly mistakes.
Present-generation PCB design software typically comes with built-in DRC and DFM tools that automatically check your design against general manufacturing constraints and provide feedback on potential issues when identified. Leveraging these tools can save you from costly design errors and revisions, as well as simplify communication with your vendor.
Auto-routing tools are also common and are a godsend for today's increasingly complex designs. Auto-route tools can significantly simplify the routing process by automatically connecting components while adhering to established design rules. While manual routing is often necessary for critical or sensitive signals, auto-routing can handle simpler connections and save you time in the design phase.
Testing
I decided some years ago that testing is somewhat of a necessary evil. It really doesn't provide any value ("first do the right things and then do those things right"), however, until we can collectively believe in and execute on that precept there will likely be a need to make some allowance for test points and their access to troubleshoot when things go sideways.
Some Like It Hot
Electronics get hot in operation. It is a fact of life (and physics), has always been an issue, and it is becoming increasingly critical as design densities, operating frequencies, and speeds increase. It is therefore necessary for the designer to be familiar with thermal management structures and their uses. These include properly-sized heatsinks, and the design, construction, and use of thermal vias, thermal pads, and the like to maintain a stable operating temperature for temperature-sensitive components and to enhance product longevity.
Maintaining a good and traceable paper trail for your design and providing comprehensive documentation of the design are both important to assure that learning is captured for future efforts. Thus, maintaining detailed schematics, layout files, and version control is vital for capturing the effort as a learning tool for reference and use with future revisions.
Seek Feedback
Finally, one should not shy away from getting feedback from colleagues, design gurus, and mentors on your efforts. We are all, to one extent or another, teachers and students of each other, so getting feedback can serve to provide fresh perspectives and solutions to simplify and improve your future designs. Keep learning.
In summary, interconnection design, be it rigid or flexible, is often a daunting task but the task can be simplified by using good strategies and the right tools. The simple steps described here are more of an overview than a complete prescription, but it is believed sufficient to set the attentive designer on the road to success.
Lastly, don't ever stop advancing your education. Try to keep current with the technology. There are new approaches to IC design and manufacture entering the playing field on a regular basis, because technology never sleeps and new problems cannot always be solved with old methods. Embrace change and the future because they will always be there.
This column originally appeared in the November 2023 issue of Design007 Magazine.