Books

Featured Books

pcb007 Magazine

Latest Issues

Current Issue

The Registration Sweet Spot

Registration is underrated and underappreciated. The key is to ensure proper registration from layer to layer across the entire printed circuit board. It's a holistic process requiring anticipation, prediction, precise attention at each step, and detailed data tracking and monitoring.

High-reliability Fabrication

In this month's issue, our expert contributors discuss the latest in technologies, trends, complexities and resources regarding high-reliability fabrication.

Finding Ultra

New demands on PCB fabrication, namely advanced packaging, ultra high density interconnect (UHDI), and new specialty materials, are converging, changing the landscape of our business. Is it time to start paying close attention to this convergence?

Columns

Latest Columns

||| MENU
Advice From a Young Professional
November 13, 2023 | Henry Crandall, IPC Student Board Member
Estimated reading time: 1 minute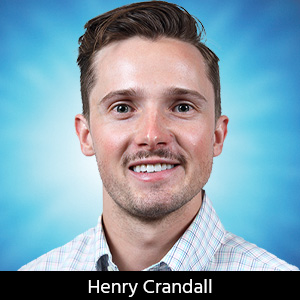 As I reflect on my opportunity to as the IPC Student Board Member, I'm eager to share three impressions with our wonderful community: Executive leaders of IPC value the input of students and young professionals; the electronics manufacturing industry is undergoing a changing of the guard, and many of the most experienced players are looking to share their hard-earned wisdom. I've been exceptionally fortunate to receive invaluable career advice that I wish to pass on to anyone else beginning their professional career.
1. The board values the next generation of industry members.
I naturally felt a massive sense of intimidation when I assumed this position. How was I supposed to meaningfully contribute with C-suite-level leaders who have decades of industry experience?
In an introductory meeting with IPC CEO Dr. John W. Mitchell, he erased any sense of hesitation I felt. He looked me square in the eye and, in his smooth broadcaster voice, plainly told me, "You are a full-fledged member of the board of directors." Since then, John and many other members of the board have echoed that sentiment. They don't view the student board position as second class; in fact, it's quite the opposite. Steve Pudles of Zentech, a longtime IPC board member and now member of the IPC Hall of Fame, put it best: "We haven't been in school for decades. We need your perspective."
They aren't just providing lip service; they mean it. When I have shared my opinion about student chapters, how IPC could use social media better, or adjustments to the Careers in Electronics website, they listen. The highest leaders of IPC have a focused goal to attract the next generation of electronics manufacturing professionals and leaders, and that goal isn't unique to the board of directors. Every level of IPC values the input of young professionals, students, and newcomers.
Henry has two more pieces of wisdom he's learned while serving on the IPC Board of Directors. Read the rest of this article in the fall issue of IPC Community.
---
Suggested Items
11/29/2023 | TRI
Test Research, Inc. (TRI), the industry's leading provider of Test and Inspection systems for the electronics manufacturing industry, is pleased to announce the expansion of its Malaysian office, which opened in 2010.
11/29/2023 | Dana Korf -- Column: Dana on Data
November's issue of Design007 Magazine had an excellent theme that evolved around design simplification. There were exceptionally good articles about how to reduce over-constrained or needlessly complex designs. One significant time-consuming category is the creation of many design files and drawings which lead to lengthy creation and interpretation time along with the considerable time to resolve conflicting or erroneous information.
11/27/2023 | IPC
IPC welcomes the actions outlined today by the U.S. Government "to strengthen supply chains critical to America's economic and national security."
11/22/2023 | TTM Technologies, Inc.
TTM Technologies, Inc., a leading global manufacturer of technology solutions including mission systems, radio frequency (RF) components and RF microwave/microelectronic assemblies and printed circuit boards (PCBs) was honored with three awards at the IPC China Electronics Manufacturing Annual Conference held in Shanghai on October 27, 2023.
11/21/2023 | Pete Starkey, I-Connect007
Productronica 2023 played host to the IPC World Hand Soldering Competition, bringing talented regional solder champions from all over the globe to compete for the title of World Champion. Each competitor was given sixty minutes to assemble a complex printed circuit board with their performance judged in accordance with IPC-A-610 Class 3 criteria. Each competitor's efforts were rated on the merits of the results achieved, scored on the quality of the assembly process, the electrical functionality of the assembly and the speed at which the assembly was produced.