Books

Featured Books

smt007 Magazine

Latest Issues

Current Issue

Economic Headwinds

This issue takes stock of the current economic outlook and how companies are using current conditions to move themselves through technological evolutions, workforce shifts, and financial changes. Even with these headwinds, there's forward progress to be made.

Attracting New Talent

To get different results in staffing, you must change how you define, promote and recruit your job opportunities. How do you become magnetic to high-quality early-career candidates?

Test and Inspection

Test and inspection methods are undergoing rapid change. In this issue, we consider the influence of AOI, AI, and human eyes. How exactly are these pieces of the puzzle changing the role of test and inspection?

Columns

Latest Columns

||| MENU
Progress in Europe: An IPC Report
November 15, 2023 | IPC Government Relations Team
Estimated reading time: 1 minute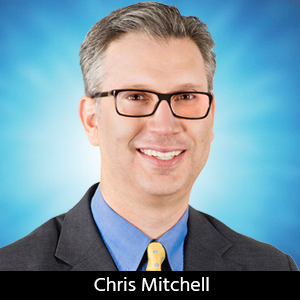 Editor's note: This is an excerpt of an article by Chris Mitchell, IPC Vice President, Global Government Relations, and Alison James, Senior Director, European Government Relations.
For far too long, electronics manufacturing has been overlooked in European policy circles, but exciting developments are taking place in Brussels. This year, IPC released a new, unprecedented SWOT analysis of the European EMS and PCB industries produced in collaboration with major stakeholders, including electronics manufacturers, OEMs, trade associations, and trade unions.
The report came at the urging of the European Commission's Directorate General for Internal Market, Industry, Entrepreneurship (DG GROW) and SMEs. It reflects interest in the commission's part to address vulnerabilities in European value chains. In addition to the SWOT analysis, the report lays out initial policy recommendations and calls for further dialogue amongst stakeholders and the government.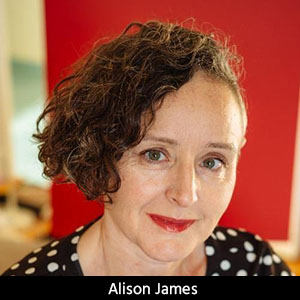 This report, delivered to DG GROW and the electronics stakeholder industry community in early August, is the result of sustained and intensifying advocacy by IPC in Brussels over a five-year period. It represents significant progress, yet the most exciting and meaningful achievements remain ahead as IPC works with electronics manufacturers to restore the strategic importance of our industry.
Background
In the past five years, IPC has intensified its commitment to European government relations:
IPC formed a European government relations committee and the appointment of Alison James as our senior director of government relations.
In 2020, IPC launched an initiative to bolster European Union (EU) support for the electronics manufacturing industry. This initiative emphasized direct engagement with government officials and new industry research to support the industry's policy goals.
In 2021, IPC released Digital Directions, Greener Connections. In explaining how the EMS and PCB industries drive innovation and economic growth, the report made a powerful argument for a more holistic policy approach to the electronics manufacturing industry to further the EU's digital and green transitions.
Read more about the IPC report in the fall 2023 issue of IPC Community.
---
Suggested Items
12/05/2023 | Robert Erickson and Lorena Villanueva, IPC
About 200 kilometers (125 miles) north of Mexico City lies Queretaro, an area rich in history, with stone streets and public squares, and which twice has been the country's capital. But it's also quickly becoming a global capital of electronics manufacturing, especially aeronautics, and was the location for the first IPC Day Mexico this past June.
12/01/2023 | Nolan Johnson, I-Connect007
This week's news items taught me a few things I didn't know. For instance, there's news about the new equipment for THT work, governmental support for advanced packaging technologies, an upcoming webinar from iNEMI on counterfeits, an interview with U.S. Rep. Blake Moore, one of the sponsors of the bipartisan Protecting Circuit Boards and Substrates Act, and columnist Tim Haag, using Star Trek to illustrate why simplicity is, ahem, paramount.
11/30/2023 | PRNewswire
VPT, Inc., a HEICO company, VPT, Inc., a trusted provider of power conversion solutions for aerospace and defense, proudly announces its latest achievement of obtaining SAE AS9100 Revision D certification. SAE AS9100 Revision D enhances VPT's existing suite of certifications, including MIL-PRF-38534, MIL-STD-883, J-STD-001 (Space), IPC-A-610, and IPC-A-600, further cementing our commitment to excellence in quality and reliability.
11/29/2023 | TRI
Test Research, Inc. (TRI), the industry's leading provider of Test and Inspection systems for the electronics manufacturing industry, is pleased to announce the expansion of its Malaysian office, which opened in 2010.
11/29/2023 | Dana Korf -- Column: Dana on Data
November's issue of Design007 Magazine had an excellent theme that evolved around design simplification. There were exceptionally good articles about how to reduce over-constrained or needlessly complex designs. One significant time-consuming category is the creation of many design files and drawings which lead to lengthy creation and interpretation time along with the considerable time to resolve conflicting or erroneous information.