Books

Featured Books

smt007 Magazine

Latest Issues

Current Issue

Economic Headwinds

This issue takes stock of the current economic outlook and how companies are using current conditions to move themselves through technological evolutions, workforce shifts, and financial changes. Even with these headwinds, there's forward progress to be made.

Attracting New Talent

To get different results in staffing, you must change how you define, promote and recruit your job opportunities. How do you become magnetic to high-quality early-career candidates?

Test and Inspection

Test and inspection methods are undergoing rapid change. In this issue, we consider the influence of AOI, AI, and human eyes. How exactly are these pieces of the puzzle changing the role of test and inspection?

Columns

Latest Columns

||| MENU
Estimated reading time: 4 minutes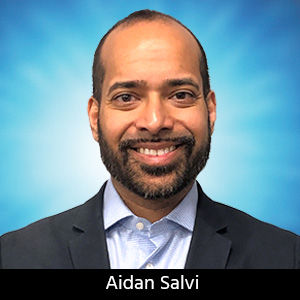 November 20, 2023
Facing the Future: Engaging a New Generation
For some time now, many of us just assumed that robots would take over our jobs, and then, well, what would happen next? But what we've found is that one of, if not the best, aspects of a factory is the cooperation between humans and automation.
Particularly with Factory 5.0 and its philosophy of "cobots" (the cooperation between humans and robots), that prospective of robots taking over has changed drastically. For the first-time, people are respected as an integral part of the manufacturing process. Humans are the "head" and robots are the "hands," as together we take part in this new and exciting manufacturing process.
With this idea in mind, we look to the type of workforce we want in our factories. Specifically, I have been thinking about how to create jobs for younger people and how to attract them to these new types of jobs. Here are some of my ideas for engaging the younger generation and getting them to embrace manufacturing as a solid career path for their future.
Embrace technology. Highlight the role of advanced technology and automation in modern Factory 5.0 manufacturing. Show them how technology is transforming industry to make it more exciting and innovative.
Collaborate with educational institutions. Partner with colleges and vocational training centers to provide hands-on experiences and internships. This will expose them to your manufacturing world and help them see the potential.
Showcase creative and challenging projects. Demonstrate real-world applications of how manufacturing solves problems and creates products that have a positive impact on society and the environment. Show that that we are building products that matter.
Promote sustainability. This is very important to the new generation. In fact, it is one of the driving forces due to their suspicion or even outright dislike of all industry, specially manufacturing. Show them that times have changed. Demonstrate how you're a zero-footprint factory and that you have serious initiatives focused on reducing waste, energy consumption, and environmental impact.
Support entrepreneurship. Encourage young entrepreneurs who are interested in manufacturing by providing mentorship, and then help them find access to resources.
Foster a diverse and inclusive culture. Make sure that your company promotes diversity and inclusion, which appeals to a younger generation that values equality and a sense of belonging.
Show them a career path. Demonstrate where they can be in one, five and 10 years. Have some of your veterans talk about their career path—where they started out and where they are today. Let them see for themselves that a great living can be made in our industry if they apply themselves and stick to it.
Define clear job descriptions. Let them know exactly what will be expected of them. Outline the skills, experience, and attributes needed for their positions. Again, let them know where someone who starts out with this position can end up.
Show the importance of company culture. This is vitally important to young people. They want to make sure that your company has the same values and principles that they have and respect.
What you build matters. Show the new hires what your products are going into, from products of the future space exploration and autonomous vehicles to high technology medical devices. Let them see that your company is producing important products that go into important products.
Pay for education. Have an educational reimbursement program that is available to all employees. With the cost of secondary education this could be a very strong attraction for young people.
Invest in training and development. Create and implement a comprehensive training program that covers the history and importance of the industry, history of the company (make sure you have a great company story to tell them), and training on how to build your product and for their particular position. In the case of PCB companies, for example, it is a very good idea for the new hire to spend a couple of weeks on the manufacturing floor learning how to build a PCB.
Collaborate on social projects. Engage in those that have social impact, such as creating products for humanitarian aid or improving the lives of people in underprivileged communities. Along these same lines, your company should be involved in doing good work for the community. Pick a good organization to work with and make it part of an entire company's effort.
Finally, respect and cherish all your employees. It's the only way to go, the right thing to do, and it will pay tremendous dividends in the end.
Remember that your employees are the backbone of your company and, even in this age of automation, your most important asset. Treat them accordingly. It's a great way to make sure you are always focused on your future.
Aidan Salvi is chief transformation officer at Amitron Circuits.