Books

Featured Books

pcb007 Magazine

Latest Issues

Current Issue

The Registration Sweet Spot

Registration is underrated and underappreciated. The key is to ensure proper registration from layer to layer across the entire printed circuit board. It's a holistic process requiring anticipation, prediction, precise attention at each step, and detailed data tracking and monitoring.

High-reliability Fabrication

In this month's issue, our expert contributors discuss the latest in technologies, trends, complexities and resources regarding high-reliability fabrication.

Finding Ultra

New demands on PCB fabrication, namely advanced packaging, ultra high density interconnect (UHDI), and new specialty materials, are converging, changing the landscape of our business. Is it time to start paying close attention to this convergence?

Columns

Latest Columns

||| MENU
Unimicron Recognized by the Taiwan Corporate Sustainability Awards (TCSA)
November 20, 2023 | Unimicron
Estimated reading time: 1 minute
Unimicron has been adhering to a stable management and sustainability concept, promoting corporate sustainability actions, and actively playing a core role in the ESG wave. In 2023, Unimicron was awarded the "Taiwan Corporate Sustainability Award (TCSA)-"Taiwan's Top 100 Sustainability Companies" and "Platinum Award for Electronic Manufacturing (Category 1) Sustainability Report" by the Taiwan Institute for Sustainable Energy.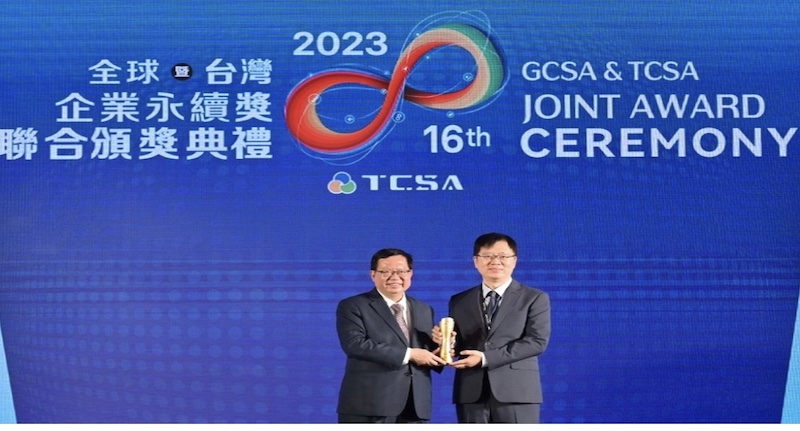 Unimicron deeply recognizes that sustainability is a necessary component of innovation, integrity and inclusion, and a driving force to achieve value creation for stakeholders. While pursuing profit and growth, we actively integrate the strengths of the supply chain, emphasizing Environmental Protection (E), Social Responsibility (S), and Corporate Governance (G) to achieve sustainability and disclose information to meet stakeholder expectations. Since the publication of the Sustainability Report in 2011, Unimicron has been recognized by the Taiwan Corporate Sustainability Awards for 12 consecutive years. In the 16th Annual TCSAs this year, Unimicron won the "Taiwan's Top 100 Sustainability Companies" and "Platinum Award in the Electronic Information Manufacturing Industry Category 1", demonstrating Unimicron's long-term achievements in ESG and receiving recognition.
In recent years, The Company has been recognized by the outside world and has been selected as a constituent of the MSCI Taiwan Index, the FTSE4Good TIP Taiwan ESG Index, TWSE Corporate Governance 100 Index, the TIP Taiwan Environmental Sustainability 50 Index, and the FTSE TWSE Taiwan 50 Index, etc.
To pursue the goals of stable power, diversified power sources, and energy saving and carbon reduction, the Company's Board of Directors resolved in December 2022 to establish a new innovative energy "hydrogen fuel cell," and it is expected to complete the installation by 2026, with an investment of over NT$4 billion to build a total power generation capacity of 10MW towards the goal of "carbon neutrality by 2050."
Unimicron have formulated a Responsibility Policy with "Planet, People, and Performance" as the three pillars, along with seven commitments. Also, gradually implement the corporate vision of a world-class, high-tech Company with high benefits, high quality, high productivity, and an emphasis on innovative service. To create positive value for our employees, customers and shareholders, and to collaborate with our stakeholders to achieve the spirit of sustainability through our actions.
---
Suggested Items
12/06/2023 | Real Time with...productronica
Randy Temple, from Alltemated explains how his company's Place-n-bond™ underfilm is applied at pick and place. The product is made of thermoplastic which means it is 100% reworkable.
12/06/2023 | Real Time with...productronica
Michael Hanke shares key features of Rehm's latest energy-efficient reflow soldering equipment. He and Pete Starkey also discuss the company's complete line of integrated solutions.
12/06/2023 | Peters
As part of the Peters Coating Innovation Forum (PCIF), Peters presented the new MYC50 coating machine in the showroom.
12/06/2023 | Real Time with...productronica
Lino Souza outlines how Pluritec has automated the nine steps of lamination in a continuous Pluritec line, resulting in process times as much as 33% of traditional manual methods, all with increased accuracy and quality. Souza states that, if you do 50-75 panels a day or more, the ROI will pay for itself through saved labor alone.
12/05/2023 | Real Time with...productronica
In this interview, Pete Starkey meets with Bob Bouchard from BTU. With its ability to handle high volume, BTU's Aurora reflow soldering system helps reduce downtime, saves energy, has improved accessibility, and more.