Books

Featured Books

pcb007 Magazine

Latest Issues

Current Issue

The Registration Sweet Spot

Registration is underrated and underappreciated. The key is to ensure proper registration from layer to layer across the entire printed circuit board. It's a holistic process requiring anticipation, prediction, precise attention at each step, and detailed data tracking and monitoring.

High-reliability Fabrication

In this month's issue, our expert contributors discuss the latest in technologies, trends, complexities and resources regarding high-reliability fabrication.

Finding Ultra

New demands on PCB fabrication, namely advanced packaging, ultra high density interconnect (UHDI), and new specialty materials, are converging, changing the landscape of our business. Is it time to start paying close attention to this convergence?

Columns

Latest Columns

||| MENU
Estimated reading time: 4 minutes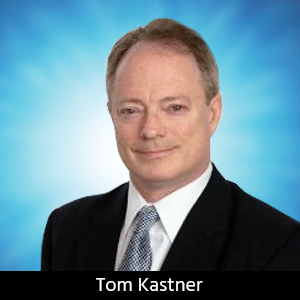 January 9, 2017
Punching Out! Types of Company Buyers in the PCB and EMS Sectors
Mergers and acquisitions in the U.S. PCB sector have been in the news recently, with at least 12 deals completed over the past year, and several more in the works. In contrast, the EMS sector has been relatively quiet, but that may change now that the presidential election is over. 
In this sector, there are a wide range of potential types of buyers, such as strategic, financial, and individuals, and each type has its pros and cons. 
U.S. Strategic Buyers  
By strategic, I mean a manufacturer in the same or similar market. Some recent examples are TTM's acquisition of Viasystems, Advanced Circuits/Coastal Circuits, OSI/Altaflex, PPI Time-Zero/New Age EMS, etc. Strategic buyers typically acquire companies in their space to grow sales and profits, add customers, products, capabilities, or territories, pick up new technologies and key employees, and add manufacturing capacity.
One very recent example is the acquisition of Cirtech by Cartel Electronics, which will add mil/aero products to Cartel's existing quick-turn production. A strategic buyer may be well-known to the seller and can quickly understand the business, but sellers may worry about confidentiality and solicitation of customers and employees. Some of the best offers come from strategic buyers. Some strategic buyers will acquire distressed assets, such as Aimtron's recent purchase of Target Corp assets in the EMS field. To protect the seller's interests, it is important to get a good sense of valuation, financial capability, corporate fit, and seriousness before going too far down the road. 
Roll-Ups and Mergers
Often it makes sense to merge two or more companies into one entity, to increase capacity utilization and combine strengths. One recent example would be Dragon Circuits and E-Plate. In this case, usually one of the shops absorbs the other, which is shut down. This type of deal can help boost the remaining entity, but it also requires a mutual agreement on valuation, and one owner must close a shop and possibly leave the business. It can be tricky moving customers to a new facility, and employees may not welcome the change. In both the PCB and EMS sectors, there is a fair amount of excess capacity, so we may see more roll-ups and consolidation in the future. 
Private Equity Groups, Family Offices
PE Groups and family offices (investment vehicles for wealthy families) are an important source of deal flow. At least 10 PCB shops and over twice as many EMS firms are owned by PE Groups. Some PCB examples are Advanced Circuits (Compass), APCT (Saugatuck), Streamline (Celerity), All-Flex (Granite Equity), NetVia (Longwater) and KCA/Marcel (HCI Equity). PE Groups often acquire 70−100% of the shares in their initial platform company, and work with the owner and executive team to grow the company through investments and acquisitions. The remaining shareholders and management team can sell their remaining shares later. Each PE firm has their own policy, but they usually intend to hold their investments for 5−7 years (or more), and exit for a substantial return on investment. Most groups not only provide acquisition and investment capital, but they also bring management expertise, contacts, and valuable experience to the table. 
Overseas Strategic Buyers
Some recent examples are Somacis' acquisition of Hallmark, NCAB/M-Wave, and Graphic PLC's acquisition of IPC Cal-Flex. Typically, these buyers are looking to establish a foothold in the U.S. to gain access to the market. The U.S. has strong mil/aero and industrial/medical equipment markets, and many customers require U.S. content. While overseas buyers can be attractive to sellers, the time frame and pace are often slower than a domestic buyer, and there are sometimes cultural issues. If the buyer is from a non-ITAR nation, much of the seller's mil/aero business may not transfer to the buyer, which should be taken into consideration early in the process. 
Individuals/Executives
Another source of buyers are individuals who are looking to buy their own business, or industry executives who want to run their own shop. Often, they have the backing of wealthy individuals or PE Groups. Recent examples include Steve Robinson and APCT (Saugatuck), and Shane Whiteside with KCA/Marcel (backed by HCI). If the executives understand the industry and have substantial financial backing, it can be an easy transition for the seller. It is important to establish early in the process that the financial backing is real, and to understand the approval process for the buyer. 
Employees/Family/ESOPS
Key employees (including family members) and ESOPs can be a great way for an owner to transfer the business. Often, PE Groups can back the management team in the purchase of a business. It is satisfying to the owner to transfer the business in this manner to their loyal employees or family members. Some important considerations are the ability of the team to manage the business and to deal with the complexities of ownership. Also, these transfers do not always match the valuation that may come from a strategic or PE Group buyer. However, it can be one way to transfer the business quietly and without much disruption. 
In the above cases, it is important to consult with various professional advisors (attorneys, CPAs, tax experts, wealth managers, and investment bankers) to get advice on how to prepare, value the business, and carry out the transaction. One never knows when an offer might come in the door, so it is good to always be prepared and ready to open discussions. At the very least, a succession plan and proper document keeping are essential for every business, just in case. Each buyer is different, and by exploring all avenues, one can find the right match for your business. 
Tom Kastner is the President of GP Ventures, an M&A advisory services firm focused on the tech and electronics industries. To contact Kastner or to read past columns, click here.