Books

Featured Books

pcb007 Magazine

Latest Issues

Current Issue

The Registration Sweet Spot

Registration is underrated and underappreciated. The key is to ensure proper registration from layer to layer across the entire printed circuit board. It's a holistic process requiring anticipation, prediction, precise attention at each step, and detailed data tracking and monitoring.

High-reliability Fabrication

In this month's issue, our expert contributors discuss the latest in technologies, trends, complexities and resources regarding high-reliability fabrication.

Finding Ultra

New demands on PCB fabrication, namely advanced packaging, ultra high density interconnect (UHDI), and new specialty materials, are converging, changing the landscape of our business. Is it time to start paying close attention to this convergence?

Columns

Latest Columns

||| MENU
Emmy Ross Discusses the New I-Connect007 E-Book Series
January 10, 2017 | Dan Beaulieu
Estimated reading time: 6 minutes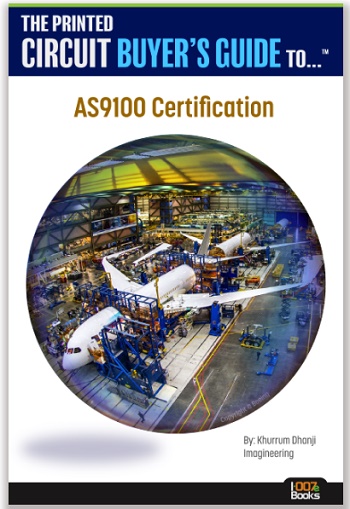 One thing that is long overdue in our industry is a series of guidebooks focused on helping companies with all their needs, from qualifications like AS9100 and Mil-P-31032 to various technologies, heavy copper, rigid-flex and microvias. I-Connect007 is now providing our industry with an entire series of these guidebooks.
The interesting thing about this new project is that the books will be authored by companies that are experts in their chosen topic. For example, a quality assurance company can write a book about electrical test, or a company that provides coatings can write a book about solder mask. Thus, this is a win not only for the readers but for the companies involved as well.
Emmy Ross recently joined the I-Connect007 team to head up this book division. Knowing that there would be a great deal of interest in this new offering, I jumped at the chance to have a talk with Emmy and learn more about her and these new guidebooks. Read on! You're going to want to know about this.
Dan Beaulieu: Emmy, welcome to the I-Connect007 team.
Emmy Ross: Thank you! It was really exciting to be back in the industry, and the group at I-Connect007 had always been so friendly and welcoming that it was just a great fit.
Beaulieu: Tell us about your role at the company.
Ross: I am part of the sales and marketing team in charge of the micro e-book division. This is a new project that we launched and we are really excited about it.
Beaulieu: Interesting. What is your background?
Ross: I went to the University of Wisconsin Madison for marketing and entrepreneurship. After graduating, I went to work for the SMTA as the director of exhibitions. I was in charge of all of the local vendor days and SMTA International. It was a great experience, and I met a lot of wonderful people in the industry, including the crew here at I-Connect007.
Beaulieu: Now I really want to hear about this e-book project.
Ross: The book project is a series of books called "The Printed Circuit Buyers Guide to…", "The Printed Circuits Designers Guide to…", and several others. They are content-focused micro e-books that showcase the leaders of technology in the industry. We want to educate the buyers to help them lower their costs, buy better boards, make better deals, and establish better processes. It's all about elevating the knowledge and understanding in the industry.  
Beaulieu: What exactly is a micro e-book?
Ross: Each book contains 50-60 pages of focused content. We are going with the shorter format because we are looking bring a laser focus and expertise to each specific topic. We also know that everyone is busy and people don't have a lot of time to sit down and read a full-length book. This format gives the readers the information they need in a succinct, efficient format.
Beaulieu: Do the companies write their own material?
Ross: We encourage companies to write their own content because they are, after all, the experts in their field. We provide full editing and design support. We understand that some companies don't have the ability the write their own content for various reasons, so we do have a team of writers who can assist with the writing. In addition to our 30+ years of magazine publishing experience, our team has been publishing books for over a decade, so we have the experience and personnel on hand to bring your book to life.
Beaulieu: And what are the books about? Give me an example.
Ross: We encourage companies to choose a topic that they want to educate their buyers about, something they have experience with. For example, the first book we launched in the series is The Printed Circuits Buyers Guide to… AS9100 Certification, authored by Imagineering Inc. This is a must-read for buyers, specifiers, engineers and anyone involved in the procurement of quality printed circuit boards. The Printed Circuit Buyers Guide to… AS9100 is written to inform and educate readers on what the AS9100 quality standard is, and why this certification is important. It provides a high-level overview of the standard, as well as a breakdown of each of the five major requirements.
Page 1 of 2
---
Suggested Items
12/06/2023 | Indium Corporation
Indium Corporation is proud to announce the addition of Sales Engineer Meik Fratzel to its European team.
12/04/2023 | Transition Automation
Transition Automation, Inc. recently received a large order for Advanced Holder and Blade Assemblies compatible with DEK printers from Rotec BV in Belgium.
11/30/2023 | AIM
AIM Solder, a leading global manufacturer of solder assembly materials for the electronics industry, is pleased to announce its new NC259FPA Ultrafine No Clean Solder Paste, which it revealed recently during the Productronica Germany trade show.
11/27/2023 | Real Time with...productronica
Koh Young's Harald Eppinger talks about the company's technology for the semiconductor and advanced packaging market and how they address the challenges introduced by reflective components and micro solder deposits.
11/27/2023 | HyRel
HyRel Technologies, a global provider of quick turn semiconductor modification solutions, announces the achievement of International Traffic in Arms Regulations (ITAR) registration.