Books

Featured Books

pcb007 Magazine

Latest Issues

Current Issue

Finding Ultra

New demands on PCB fabrication, namely advanced packaging, ultra high density interconnect (UHDI), and new specialty materials, are converging, changing the landscape of our business. Is it time to start paying close attention to this convergence?

Developing a Strategy

A solid strategy is a critical part of success. This month, we asked some of the top industry leaders and business strategy "gurus" to share their thoughts on developing strategies.

Winning With TQM

In this issue, we explore how TQM has entered the DNA of continuous improvement disciplines, and the role leadership transformation plays in this. If you've ever competed against a TQM company, you understand their winning advantage.

Columns

Latest Columns

||| MENU
The Power of Three: A Solder Mask Solution for North America
March 10, 2017 | Dick Crowe, Burkle NA
Estimated reading time: 1 minute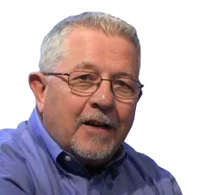 Technology and process developments in mature industries like the printed wiring board industry are not always easy. Many new products are evolutionary enhancements of existing processes. Often, these developments enhance the process and improve overall process control.
The concept for direct digital imaging, as an example, has been around for some time, beginning in the early 1980s. Early pioneers were Excellon Automation and Eocom, in Orange County. At that time the industry was entrenched with dry film photo imaging and, at least in the North American market, there was little interest in pioneering a concept as revolutionary as direct imaging along with its attendant issues of cleanrooms and other environmental aspects. Dry film was viewed as a more robust application. Market adoption of liquid resist was also tempered by the high cost of the liquid material versus dry film.
Often, the equipment provider has a visionary leader who brings technology changes forward, but the collaboration between the equipment provider and the consumable supplier is often not a close one, or it's nonexistent.
As digital technology started to penetrate other applications, for example, digital cameras, the vision of lowering costs and improving image quality began to take hold. But the equipment was, and still is, very expensive and requires high-cost service contracts. Nonetheless, fabricator after fabricator began embracing the newer product offerings for primary imaging, but not solder mask, which was an entirely different requirement.
Taiyo, as the leading supplier of liquid solder mask products in North America, also had a visionary concept moving forward. During IPC APEX EXPO 2016, executives from Taiyo and Schmoll sat together and worked out a testing plan that Taiyo would implement to develop a solder mask product that met the North American marketplace needs.
Schmoll provided the equipment for the testing and development, Taiyo the development protocol, and Burkle North America the installation and maintenance expertise. The result is a solder mask product and process that is being introduced during IPC APEX EXPO 2017.
Editor's Note: This article originally appeared in the February 2017 issue of The PCB Magazine.
---
Suggested Items
09/28/2023 | Nolan Johnson, I-Connect007
The practical question around CHIPS Act development and electronics assembly is, "Will this change how we do business?" Indium Corporation's Dr. Andy Mackie sat down with Nolan Johnson to share what he sees as emerging answers to that question from his perspective as an expert in electronics assembly and packaging, and as a participant in standards development through IPC, JEDEC, and SEMI.
09/27/2023 | Nihon Superior Co. Ltd.
Nihon Superior Co. Ltd. is pleased to announce that Keith Sweatman, the company's Senior Technical Advisor, will deliver a presentation titled "A Path to Ductile Low-Temperature Solders for Mass Production of Electronic Assemblies" at the upcoming SMTA International conference and exposition.
09/27/2023 | Hentec Industries/RPS Automation
Hentec Industries/RPS Automation, a leading manufacturer of selective soldering, lead tinning and solderability test equipment, is pleased to announce that Kyocera International has finalized the purchase of a Hentec/RPS Odyssey 1325 robotic hot solder dip component lead tinning machine. 
09/26/2023 | Conecsus Metals México
Conecsus Metals México, an innovative environmental technology and recycling company, will exhibit at the SMTA Foro Tecnico & Expo, Guadalajara, Jalisco, México, on Wednesday, October 25, 2023, beginning at 11:00 a.m.
09/21/2023 | Thermaltronics USA, Inc.
Thermaltronics USA, Inc., a globally acclaimed manufacturer of Precision Soldering Robots and innovative Curie point soldering systems, is excited to announce its participation in the highly anticipated SMTA Guadalajara Expo & Tech Forum, scheduled to take place from October 25-26, 2023.