Books

Featured Books

pcb007 Magazine

Latest Issues

Current Issue

The Registration Sweet Spot

Registration is underrated and underappreciated. The key is to ensure proper registration from layer to layer across the entire printed circuit board. It's a holistic process requiring anticipation, prediction, precise attention at each step, and detailed data tracking and monitoring.

High-reliability Fabrication

In this month's issue, our expert contributors discuss the latest in technologies, trends, complexities and resources regarding high-reliability fabrication.

Finding Ultra

New demands on PCB fabrication, namely advanced packaging, ultra high density interconnect (UHDI), and new specialty materials, are converging, changing the landscape of our business. Is it time to start paying close attention to this convergence?

Columns

Latest Columns

||| MENU
The Power of Three: A Solder Mask Solution for North America
March 10, 2017 | Dick Crowe, Burkle NA
Estimated reading time: 1 minute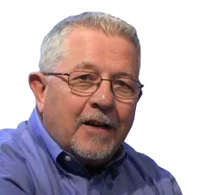 Technology and process developments in mature industries like the printed wiring board industry are not always easy. Many new products are evolutionary enhancements of existing processes. Often, these developments enhance the process and improve overall process control.
The concept for direct digital imaging, as an example, has been around for some time, beginning in the early 1980s. Early pioneers were Excellon Automation and Eocom, in Orange County. At that time the industry was entrenched with dry film photo imaging and, at least in the North American market, there was little interest in pioneering a concept as revolutionary as direct imaging along with its attendant issues of cleanrooms and other environmental aspects. Dry film was viewed as a more robust application. Market adoption of liquid resist was also tempered by the high cost of the liquid material versus dry film.
Often, the equipment provider has a visionary leader who brings technology changes forward, but the collaboration between the equipment provider and the consumable supplier is often not a close one, or it's nonexistent.
As digital technology started to penetrate other applications, for example, digital cameras, the vision of lowering costs and improving image quality began to take hold. But the equipment was, and still is, very expensive and requires high-cost service contracts. Nonetheless, fabricator after fabricator began embracing the newer product offerings for primary imaging, but not solder mask, which was an entirely different requirement.
Taiyo, as the leading supplier of liquid solder mask products in North America, also had a visionary concept moving forward. During IPC APEX EXPO 2016, executives from Taiyo and Schmoll sat together and worked out a testing plan that Taiyo would implement to develop a solder mask product that met the North American marketplace needs.
Schmoll provided the equipment for the testing and development, Taiyo the development protocol, and Burkle North America the installation and maintenance expertise. The result is a solder mask product and process that is being introduced during IPC APEX EXPO 2017.
Editor's Note: This article originally appeared in the February 2017 issue of The PCB Magazine.
---
Suggested Items
11/30/2023 | AIM
AIM Solder, a leading global manufacturer of solder assembly materials for the electronics industry, is pleased to announce its new NC259FPA Ultrafine No Clean Solder Paste, which it revealed recently during the Productronica Germany trade show.
11/27/2023 | Real Time with...productronica
Koh Young's Harald Eppinger talks about the company's technology for the semiconductor and advanced packaging market and how they address the challenges introduced by reflective components and micro solder deposits.
11/27/2023 | HyRel
HyRel Technologies, a global provider of quick turn semiconductor modification solutions, announces the achievement of International Traffic in Arms Regulations (ITAR) registration.
11/24/2023 | Mek (Marantz Electronics)
Mek (Marantz Electronics), a leader in Automated Optical Inspection (AOI) solutions, used last weeks' Productronica show in Munich to proudly introduce the SpectorBOX X series, a modular full 3D AOI system for THT solder joints and THT components.
11/21/2023 | Pete Starkey, I-Connect007
Productronica 2023 played host to the IPC World Hand Soldering Competition, bringing talented regional solder champions from all over the globe to compete for the title of World Champion. Each competitor was given sixty minutes to assemble a complex printed circuit board with their performance judged in accordance with IPC-A-610 Class 3 criteria. Each competitor's efforts were rated on the merits of the results achieved, scored on the quality of the assembly process, the electrical functionality of the assembly and the speed at which the assembly was produced.