Books

Featured Books

smt007 Magazine

Latest Issues

Current Issue

Economic Headwinds

This issue takes stock of the current economic outlook and how companies are using current conditions to move themselves through technological evolutions, workforce shifts, and financial changes. Even with these headwinds, there's forward progress to be made.

Attracting New Talent

To get different results in staffing, you must change how you define, promote and recruit your job opportunities. How do you become magnetic to high-quality early-career candidates?

Test and Inspection

Test and inspection methods are undergoing rapid change. In this issue, we consider the influence of AOI, AI, and human eyes. How exactly are these pieces of the puzzle changing the role of test and inspection?

Columns

Latest Columns

||| MENU
Conflict Minerals – A Mixed Message?
March 23, 2017 | By Murray Dilks, JJS Manufacturing
Estimated reading time: 2 minutes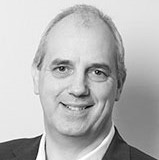 Within days of the inauguration of the United States' 45th President, Donald Trump, over 90 executive orders were signed off. These orders are essentially official statements from the President on how the federal agencies he oversees are to use their resources.
This President's orders largely followed the libertarian policies that he had promised during the presidential campaign and covered a wide range of topics. The media picked up on the headline examples, such as travel bans and an increase in security, but also included were the deregulation or roll back of laws affecting many types of industry, such as the coal, waterways and finance sector.
The pressure for more deregulation is not abating with the recent announcement that the newly-elected government will carry out a full review of the 2010 Dodd-Frank Act on the basis that it is stifling US businesses by impinging on business freedoms.
Further pressure for a review has been raised by the Business Roundtable. This is an association of chief executive officers of the US's leading companies and includes the CEOs from many business sectors, including technology, finance and manufacturing. Their aim is to promote and encourage US businesses to thrive.
On 22 February, this group wrote to Gary Cohn, the Chief Economic Advisor to President Donald Trump, requesting the review of 16 rules or regulations that they would like to be amended or abolished altogether. One of these regulations is the Dodd-Frank Act and specifically mentioned in their letter was the clause relating to conflict minerals.
Conflict Minerals in Focus 
The roundtable, in their submission, claimed that the conflict minerals rule "may have been motivated with good intentions but the Commission's analysis was woefully inadequate". They have asked that the conflict minerals rule be reconsidered, and, on the basis that the US government seems keen on deregulation this may well be successful, especially as it also has support from the US Chamber of Commerce and the National Association of Manufacturers.
The US position appears now to be in complete contradiction to the stance being taken by the European Union. In Strasbourg, on 22 November 2016, the EU institutions reached an agreement on the final shape of an EU "increased" regulation, which aims to ensure that all metals imported into the EU will be sourced responsibly.
As a result of these discussions, the regulation is set to ensure sustainable sourcing for more than 95 percent of all EU imports of tin, tantalum, tungsten and gold. This will be covered by due diligence provisions as of 1 January 2021.
In the meantime, the Commission and member states will work to make sure that the necessary structures are in place to ensure EU-wide implementation.
While the EU is taking a more considered but arguably progressive approach towards banning conflict minerals, the US, in contrast, looks to be heading towards a relaxation or even abandonment of its rules. One other possible major influence on the US could be the continued investment by China in the region. BMI Research recently stated, "The DRC will remain the destination of choice for Chinese mining investors in the coming years, thanks to the country's low production costs and the largest undeveloped high-grade deposits in the world."
So, where this leaves companies operating globally is difficult to predict. If the US government does deregulate and the EU continues to regulate, what is the message? Mixed?
---
Suggested Items
09/20/2023 | I-Connect007 Editorial Team
Panasonic's Darren Hitchcock spoke with the I-Connect007 Editorial Team on the complexities of moving toward ultra HDI manufacturing. As we learn in this conversation, the number of shifting constraints relative to traditional PCB fabrication is quite large and can sometimes conflict with each other.
09/19/2023 | Anaya Vardya -- Column: Standard of Excellence
In my last column, I discussed cutting-edge innovations in printed circuit board technology, focusing on innovative trends in ultra HDI, embedded passives and components, green PCBs, and advanced substrate materials. This month, I'm following up with the products these new PCB technologies are destined for. Why do we need all these new technologies?
09/18/2023 | ViTrox
ViTrox, which aims to be the world's most trusted technology company, is excited to announce that our trusted Sales Channel Partner (SCP) in Mexico, SMTo Engineering, S.A. de C.V., will be participating in SMTA Guadalajara Expo & Tech Forum. They will be exhibiting in Booth #911 from the 25th  to the 26th of October 2023,  at the Expo Guadalajara in Jalisco, Mexico.
09/18/2023 | Intel
Intel announced one of the industry's first glass substrates for next-generation advanced packaging, planned for the latter part of this decade.
09/18/2023 | Aidan Salvi -- Column: Facing the Future
I have been in and around circuit boards most of my life. I started 20 years ago in my family's PCB shop, leaving after a couple of years to start my own software company. About a year ago, I returned to the family business, and the first thing I noticed was that nothing had really changed. We were doing the same things in the same way as the day I left. After talking to several experts in the industry, I realized it was worse than that: The manufacturing of PCBs had not changed in 70 years.