Innovations Enabled by Industrial IoT Accelerate the Shift to Manufacturing 4.0
April 4, 2017 | Frost & Sullivan
Estimated reading time: 2 minutes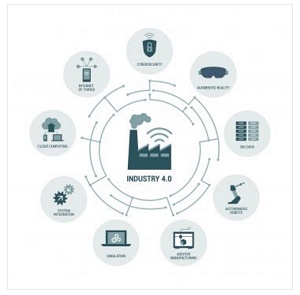 Manufacturing across the globe is on the threshold of a revolution, with Industrial Internet of Things (Industrial IoT) enabling manufacturers to influence the capacity of objects to communicate with and sense the world around them. This newfound ability of machines to help analyze and streamline processes is attracting investments and creating numerous opportunities for manufacturers. With Industrial IoT, the Industry 4.0 manufacturing environment will be fast, automated and customer oriented. 
IIoT Market Watch—A Snapshot of the Most Promising Companies in the Industrial Landscape, part of Frost & Sullivan's Industrial Automation & Process Control Growth Partnership Subscription, analyzes various trends in Industrial IoT and segments the existing and emerging companies under each trend. The Industrial IoT providers covered include existing vendors that have been prominent in the industrial domain as well as many emerging IoT companies that are entering and diversifying into the industrial space.
"Industrial IoT enables factories to unlock operational efficiency, optimize production as well as assets and increase worker safety," said Frost & Sullivan Industrial Automation & Process Control Research Analyst Anisha Nikash Dumbre. "Recognizing these advantages, developed economies like Europe and the U.S. are eager to adopt Big Data, augmented reality (AR) and other Industrial IoT trends in the manufacturing space. Emerging economies like Asia-Pacific are also making significant progress toward deploying Industrial IoT technologies." 
Although a growing number of companies are becoming aware of the importance of Industrial IoT, there is still a gap in understanding the extent of the impact it can have on their businesses. Companies are also deterred by the inherent complexities and costs involved in deploying Industrial IoT services; however, this can be overcome through a phased implementation. Even the advanced skills needed to apply the technologies optimally can be acquired through partnerships and skills development programs. 
Some of the most prominent adopters of Industrial IoT across the world are GE, Siemens, Bosch, PTC, Waygum, Hitachi and Zebra Technologies. These market majors have considerable industrial expertise and have established a strong footprint in Industrial IoT services on their own or through partnerships with other major vendors. 
"Industrial IoT is truly the next big technology wave in the global industrial market. The availability of low-cost sensors and Cloud IoT platforms will prove to be a game changer in manufacturing," noted Dumbre. "Additionally, technologies such as AR and virtual reality will cause paradigm shifts in product design, engineering and after-sales services. In due course, businesses will move from product-based models to service-based models." 
About Frost & Sullivan
Frost & Sullivan, the Growth Partnership Company, works in collaboration with clients to leverage visionary innovation that addresses the global challenges and related growth opportunities that will make or break today's market participants. For more than 50 years, we have been developing growth strategies for the global 1000, emerging businesses, the public sector and the investment community.
---
Suggested Items
11/28/2023 | Dana Korf -- Column: Dana on Data
November's issue of Design007 Magazine had an excellent theme that evolved around design simplification. There were exceptionally good articles about how to reduce over-constrained or needlessly complex designs. One significant time-consuming category is the creation of many design files and drawings which lead to lengthy creation and interpretation time along with the considerable time to resolve conflicting or erroneous information.
11/27/2023 | IPC
IPC welcomes the actions outlined today by the U.S. Government "to strengthen supply chains critical to America's economic and national security."
11/28/2023 | Preeya Kuray -- Column: Material Insight
On May 11, 2023, Reps. Blake Moore (R-UT) and Anna Eshoo (D-CA) introduced the Protecting Circuit Boards and Substrates (PCB) Act to Congress. In October, I had the great pleasure of discussing the bipartisan Protecting Circuit Boards and Substrates Act with Congressman Moore, who represents Utah's First Congressional District. He shared his thoughts on how supporting and investing in the domestic PCB industry can help bolster American security.
11/27/2023 | Andrew Kelley, XACTPCB LTD
While previous industrial revolutions have introduced factories, mass production, and computer-controlled systems, the advent of Industry 4.0 and the concept of the Smart factory have ushered in a new era in PCB manufacturing. For the PCB industry it is a very ambitious and aspirational objective to evolve from disconnected processes to an integrated system with automated data capture, real-time data analysis, process visualization, autonomous control, and self-correcting processes. 
11/27/2023 | Jaltek
Jaltek Systems, a prominent UK contract electronics manufacturer with AS9100 and ISO 13485 accreditations and over 30 years of experience, joined hands with SG Automotive, a Slovenian Electronic Manufacturing Service (EMS) provider known for manufacturing printed circuit board assemblies (PCBA).