Books

Featured Books

smt007 Magazine

Latest Issues

Current Issue

Chips Don't Float

In Europe and the U.S., legislation is under way to revitalize PCB fabrication and packaging. What is the status of this work, and how specifically does this change the industry landscape for EMS companies? What will help keep us afloat?

Flying High With Digital Twin

The opportunity to use manufacturing simulation as a test bed for job planning and process optimization brings continuous improvement into the modern age. This may be an all-or-nothing type of project, but it's worth the investment.

Artificial Intelligence

In this issue, we (and AI) explored how and when artificial intelligence plays a role in manufacturing today. Whether on the factory floor, or in the front office, AI applications are emerging and changing how we approach planning, processes and problem solving.

Columns

Latest Columns

||| MENU
Fixturing: Key to Accurate Flex Circuit Assembly
April 17, 2017 | Stephen Las Marias, I-Connect007
Estimated reading time: 3 minutes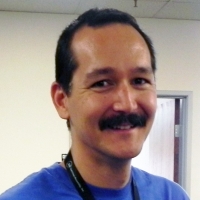 Adrian Nishimoto, operation manager at Spectrum Assembly Inc. (SAI), talks about the critical factors to consider during flex circuit assembly, such as fixturing and accurate thermal profiling. He also mentions why jet printers are suitable for use in assembling flex circuits.
Stephen Las Marias: What do you think are the major challenges in flex circuit assembly?
Adrian Nishimoto: Making our customers realize that fixturing is an integral part of successfully building flex circuits. We need good 3D Solidworks files, CAD or Gerber data to design carriers able to provide a rigid surface as the flex circuits go through stencil printing, pick-and-place and reflow. In some cases, we also use specialized carriers for aqueous wash system.
Las Marias: Please talk about specific steps in the flexible circuit assembly process that have the biggest effect on yields.
Nishimoto: Having tooling holes that keep the flex substrate rigid in a fixture during stencil printing and pick-and-place ensures better solder paste accuracy and component placement accuracy. The goal is to keep it flat and keep it from moving during these processes. The carrier is also critical if you have any type of conveyor system handling PCBAs in production.
Las Marias: How do you address these challenges? Does the process require different parameters?
Nishimoto: In addition to the fixturing considerations we've mentioned, accurate thermal profiling is also necessary. The carrier's thermal mass impact—the ability to absorb and store heat—needs to be taken into consideration. We do have our suppliers drill material out of the carrier to make them more web-like and less of a heatsink. That said, there isn't a one-size-fits-all solution to profiling because flex circuits come in all size ranges and that changes the optimum profile.
Las Marias: How does flex circuit assembly differ from standard PCB assembly?
Nishimoto: Because the material is flexible, all secondary operations need to use extra care in processing. If there are ceramic capacitors or other large ICs, it becomes important to make sure that the substrate is not flexed in handling because that will damage the solder joint.
Las Marias: What about the challenges with respect to flexible circuit materials?
Nishimoto: We don't see any challenges as long as we can create a fixture to keep it rigid.
Las Marias: Do customers call out a specific brand name of material to use when dealing with flexible printed circuits?
Nishimoto: There is no specific brand name of material called out. In some cases, the substrate is exotic, but most are polyimide materials. Some customers specify the supplier on the approved vendor list, but in many cases, they depend on us to identify suppliers and give them choices to qualify that meet their requirements in terms of material performance and lead-time.
Las Marias: Which practice has the greatest impact on the quality of flexible circuit assemblies? 
Nishimoto: Following industry-standard best practices in initial design and layout. Since flex circuits are folded up and put in tight enclosures, it is important to reduce points of failure, such as the location of points of interconnect. For example, a really long connector may require a rigid flex design, which uses stiffener rather than a 100% flex design.
Las Marias: In which end markets are you seeing increasing use of flexible circuits?
Nishimoto: Primarily, we are seeing them in medical and consumer applications.
Las Marias: What are the key things for OEMs to consider when choosing an assembly partner for flexible circuit assemblies/projects?
Nishimoto: First is prior experience with flex circuit assembly. Then, they should have a good relationship with one or more board carrier fabricators. Lastly, they should have an expertise in thermal profiling in reflow and strong discipline in work-in-process handling practices.
Las Marias: Are there new technologies out there that will significantly impact or benefit the flexible circuit assembly process?
Nishimoto: When you have rigid-flex combinations or stiffeners in use, you have two different heights—which makes it impossible to screen print without specialized fixturing. Paste jet printers like the MY500 we use are more adjustable and do not have that constraint because it allows us to tailor the amount of solder on individual components without the use of a stencil.
Las Marias: Thank you, Adrian.
Nishimoto: Thank you.
This article was originally published in the March 2017 issue of SMT Magazine.
---
Suggested Items
09/27/2023 | Nihon Superior Co. Ltd.
Nihon Superior Co. Ltd. is pleased to announce that Keith Sweatman, the company's Senior Technical Advisor, will deliver a presentation titled "A Path to Ductile Low-Temperature Solders for Mass Production of Electronic Assemblies" at the upcoming SMTA International conference and exposition.
09/27/2023 | Hentec Industries/RPS Automation
Hentec Industries/RPS Automation, a leading manufacturer of selective soldering, lead tinning and solderability test equipment, is pleased to announce that Kyocera International has finalized the purchase of a Hentec/RPS Odyssey 1325 robotic hot solder dip component lead tinning machine. 
09/26/2023 | Conecsus Metals México
Conecsus Metals México, an innovative environmental technology and recycling company, will exhibit at the SMTA Foro Tecnico & Expo, Guadalajara, Jalisco, México, on Wednesday, October 25, 2023, beginning at 11:00 a.m.
09/21/2023 | Thermaltronics USA, Inc.
Thermaltronics USA, Inc., a globally acclaimed manufacturer of Precision Soldering Robots and innovative Curie point soldering systems, is excited to announce its participation in the highly anticipated SMTA Guadalajara Expo & Tech Forum, scheduled to take place from October 25-26, 2023.
09/20/2023 | ULT AG
At this year's productronica, the world's leading trade show for electronics manufacturing, ULT will present a brand new extraction solution for solder fumes and vapor.