Books

Featured Books

smt007 Magazine

Latest Issues

Current Issue

Chips Don't Float

In Europe and the U.S., legislation is under way to revitalize PCB fabrication and packaging. What is the status of this work, and how specifically does this change the industry landscape for EMS companies? What will help keep us afloat?

Flying High With Digital Twin

The opportunity to use manufacturing simulation as a test bed for job planning and process optimization brings continuous improvement into the modern age. This may be an all-or-nothing type of project, but it's worth the investment.

Artificial Intelligence

In this issue, we (and AI) explored how and when artificial intelligence plays a role in manufacturing today. Whether on the factory floor, or in the front office, AI applications are emerging and changing how we approach planning, processes and problem solving.

Columns

Latest Columns

||| MENU
Drying Boards after Rework Cleaning—To Do or Not to Do?
September 19, 2017 | Bob Wettermann, BEST Inc.
Estimated reading time: 5 minutes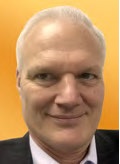 As electronic components continue to get thinner, issues related to moisture sensitivity will continue to be front-and-center for electronic assemblies being reworked. In cases where water soluble fluxes are being used in the rework process, in cases where the components (i.e., like in the BGA reballing process) need to have flux residues washed off or in cases where the board needs to be cleaned with water for subsequent conformal coating touchup, proper drying and perhaps even bake out procedures need to be performed. This will properly protect the components from moisture ingress and subsequent damage.
There are a variety of factors that influence the need for baking out a printed circuit board post cleaning and after rework has taken place. In the process of diffusion, the amount of time and in what type of environment the board is in determines the maximum allowable "floor time" or open time the board can be in without baking. IPC-1601 will provide guidance for the proper handling, the correct packaging materials and methods, environmental conditions, and storage for printed boards. (Click here for bake out tables.)
Another factor determining if a bake out is required is whether an in-line or batch washer was used for cleaning the assembly (see discussion below). If there are areas of the assembly, such as connectors, which can entrap water, this will also determine whether a board assembly needs to undergo the bake out process. Finally, the type of material the PCB is made of and the degree to which these materials are hygroscopic, will have an impact on the dry out process used. These are the most important, but certainly not all the influences on the need for baking out a board.
There are several reasons that drive the need to bake the PCB after washing post rework. If the boards are processed in an inline cleaning system consisting of air knives to blow off the moisture, there are several component types where this process is not sufficient. Moisture cannot easily be blown out from inside of connector pins, from under flat ICs, in magnetic windings and other components that can entrap moisture. If you then place the assembly in a sealed bag with moisture still on it for more than a few hours, you have the makings of some reliability problems. If subsequent operations involve the application of coating, epoxy, encapsulation or others, moisture on the board can impede the process of curing. Moisture can also be a problem when you need to perform an electrical test as it will skew the test results, especially in high-voltage or high-frequency assemblies.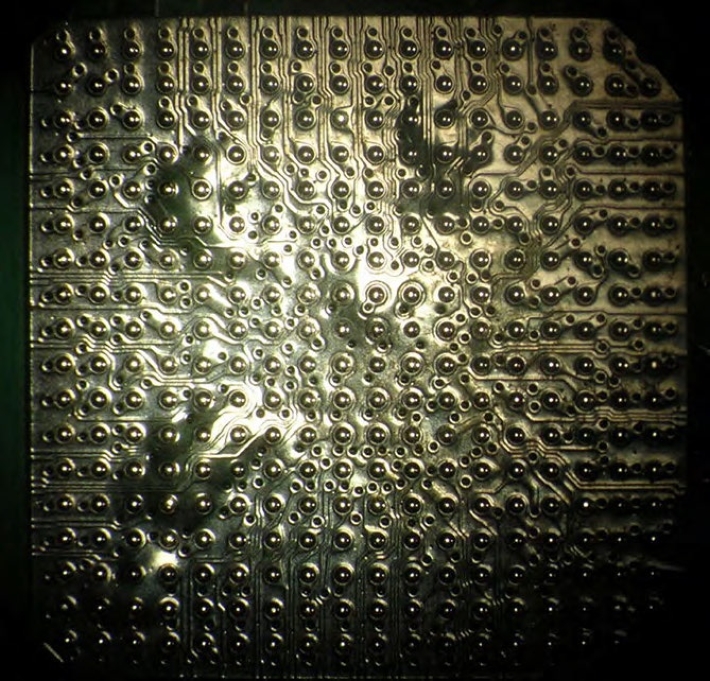 Figure 1: Proper MSD handling prevents defects like this popcorned BGA.
The thermal profile of the wash process will impact the degree to which the PCBs will absorb water. Normal process profiles are such that the temperature of the PCB increases as it goes through the wash system process. This temperature increase leads to molecular expansion, which makes the board more hydrophobic, or less likely to absorb moisture. It is critical to profile your wash systems such that board temperature rises steadily throughout the process by a few degrees.
Overbaking of PCBs after cleaning, post rework, may cause subsequent PCB assembly defects. Heating of the boards will increase the rate of oxidation. You do not want to continue to keep re-baking the PCBs as this oxidation may cause a problem in the wetting action of the solder.
How to Measure PCB Water Absorption
Electronic components, and in some cases PCB materials, are absorbing moisture in the rework process. A good way to monitor the moisture level is by measuring the weight of the board before and post drying. Weigh a small board or sample coupon using a precision balance. Follow this with a pre-bake of the board for two hours at 100°C, allowing it to cool. This is followed by re-weighing the parts, and noting the weight difference. You can use this weight difference to optimize pre-bake temperatures and times. In a thorough drying application, the assemblies should weigh less after cleaning than before cleaning.
You need to allow enough time for any of the moisture adsorbed in the inner board layers to make their way out of the PCB. Depending on the board thickness, this can be more than four hours. Since you want the moisture (and other solvents, possibly) to escape, the best way to do this is to have the boards in a rack, vertically oriented with some space in between the PCBs. If they are stacked on top of one another or flat on the base of the oven, etc., then it can be more difficult for the moisture to escape.
Once you have dialed in the drying process, make sure you keep the board dry by either putting it into a sealed moisture barrier bag or into a dry box. Make sure you seal the moisture barrier bag. If you don't vacuum seal your bag, you cannot count on them maintaining a less than 10% relative humidity inside the bag, regardless of how much desiccant you put in there.
Bake Out after Cleaning?
After cleaning of the reworked PCBs, the boards may need to be baked out. The vast majority of assemblies cleaned in an aqueous process, with or without cleaning materials beyond water alone, are dried but not baked out. A small percentage of printed circuit board assemblies seeing water in their cleaning process are followed by an oven-type extended bake out. If a bake is required, then a 2- to 4-hour bake at 105°C or an 8- to 24-hour bake at 65°C is adequate for typical FR-4 type assemblies.
The need for a bake out is also a function of the type of drying system found in your cleaner. If your cleaner utilizes an airknife to blow off the water from the assemblies, then your chances of requiring a bake process are increased, especially with multilayer boards. Airknife drying systems are most commonly found as part of inline cleaning systems. If your cleaner utilizes a convection/radiant forced heat type technology to dry the assemblies, then there's no need for bake out.
The answer to the question of whether a bake is required after rework and re-washing of a PCB is "it depends."
References
1. IPC-1601 Printed Circuit Board Handling and Storage Guidelines.
This article was originally published in the September 2017 issue of SMT Magazine.
---
Suggested Items
09/21/2023 | Thermaltronics USA, Inc.
Thermaltronics USA, Inc., a globally acclaimed manufacturer of Precision Soldering Robots and innovative Curie point soldering systems, is excited to announce its participation in the highly anticipated SMTA Guadalajara Expo & Tech Forum, scheduled to take place from October 25-26, 2023.
09/20/2023 | ULT AG
At this year's productronica, the world's leading trade show for electronics manufacturing, ULT will present a brand new extraction solution for solder fumes and vapor.
09/20/2023 | Hentec Industries/RPS Automation
Hentec Industries/RPS Automation, a leading manufacturer of selective soldering, component lead tinning and solderability test equipment, announces that it has added assembly and production staff members to its team to accommodate its recent increase in sales and order demand.
09/19/2023 | SMTA
SMTA is honored to announce Qais Qasaimeh, a graduate student at Auburn University, has been selected as the winner of the 2023 Charles Hutchins Educational Grant.
09/14/2023 | SHENMAO
SHENMAO America, Inc. is proud to introduce its latest innovation in response to the growing demand for ultra-thin packages in the electronics industry.