Books

Featured Books

smt007 Magazine

Latest Issues

Current Issue

Economic Headwinds

This issue takes stock of the current economic outlook and how companies are using current conditions to move themselves through technological evolutions, workforce shifts, and financial changes. Even with these headwinds, there's forward progress to be made.

Attracting New Talent

To get different results in staffing, you must change how you define, promote and recruit your job opportunities. How do you become magnetic to high-quality early-career candidates?

Test and Inspection

Test and inspection methods are undergoing rapid change. In this issue, we consider the influence of AOI, AI, and human eyes. How exactly are these pieces of the puzzle changing the role of test and inspection?

Columns

Latest Columns

||| MENU
Dealing with Vias-in-Pad
November 8, 2017 | Stephen Las Marias, I-Connect007
Estimated reading time: 4 minutes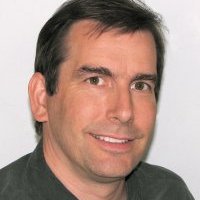 Screaming Circuits, a division of EMS firm Milwaukee Electronics, specializes in short-run, one-off, and prototype PCB assembly. For instance, if you need two or three prototypes and you need them in just a couple of days—that's what the company does. Or if you need 500 or 5,000 production boards, for example, if you had a Kickstarter and you sold 500 and you don't know if you'll sell any more—most manufacturing companies don't want that business, but that's where Screaming Circuits comes in.
It's all about small volumes, unforecastable, uncertain volumes, according to Duane Benson, chief technology officer and marketing manager of Screaming Circuits. "That gives us a very large set of experience because we see so many different jobs; we see virtually any kind of component tree applications that you might possibly imagine."
In another interview, Mike Creeden, vice president of layout services at sister company San Diego PCB Design LLC, said via-in-pad, even if it's a plated through-hole via, is a form of HDI.
With that in mind, I interviewed Benson about the challenges when dealing with microvias and vias-in-pads from an assembly standpoint, and how in-circuit test (ICT) issues, such as access to test points, can be addressed. Generally, Benson said there's not that much issue for the assemblers when it comes to microvias or HDI. However, he notes that no matter how small the vias are, especially in via-in-pad, they have to be plugged and filled at the fabricator side, must be plated over, and has to have a very planar surface.
"That's the biggest challenge with the high-density vias—making sure that they're properly plugged and plated at the board house, and then that they leave a planar surface. If it's nice and flat like that, for assembly purposes, it doesn't matter—we don't really know that it's there really. Some people like to leave the microvias partially open—there would be a via open going from one layer to the next. With the tiny micro BGA, if you do that, you are going to end up with an air bubble inside the BGA ball, which might crack under stress, and it might not totally connect," said Benson. "Basically, the only thing for a super fine pitch BGAs and those types of vias, the only proper way to avoid assembly problems is to have them filled and plated at the board house, and leaving a flat, planar surface. That's really the only option. Between the pads, you have to make sure that there is a complete and total solder mask dam between the pad and the via."
If vias are open, there's this possibility of solder flowing into them during the reflow process. "You can end up with outgassing—flux that didn't fully activate. It's just bad news," said Benson. "Really, with microvias, especially when it comes to BGA pads, you got to have them plugged and filled at the board house. You got to have a nice, flat, planar metal surface; there's really no other option for assembly with those tiny little parts. We would normally catch that before it goes to the board house. So, then we would go back to the designer, one of our manufacturing engineers would call them up, and let them know how to avoid that. If the via is in the pad, the two ways to avoid that are: (a) move it outside of the pad; or (b) connect with the board house and let them fill it and plate it over. We would give that advice to the designer."
Another issue with via-in-pads is the limited access for ICT. Screaming Circuits, however, typically doesn't do these tests because it is just dealing with prototypes. "What our volume production facility, Milwaukee Electronics, a more-traditional EMS, typically would do is our engineers would go back to the designer. If the test program is needed, we will have to say, 'We can't test without a test point here.' Quite often, you will end up with a hybrid of either bed of nails or flying probe, and a functional test. You can detect a lot of problems with a functional test, even if the pads are underneath the BGAs or hidden. But not everything. You will end up with some test points added in and potentially use of software-based testing system," said Benson.
"In the prototype world, we make do with what we got. But when we are going to build hundreds or thousands, or tens of thousands of things, we will have to have our manufacturing engineers connected with the design engineers before those volume productions. Sometimes, what's going to happen is we'll get a prototype, we'll build it, and they will modify the design, then build it again, and then say, 'We're ready to go to volume production.' Then, we'll go through an additional NPI process. If we found that it can't be tested, or it can't be reliably built because of some of those issues, whether they are HDI related or not, we would give them guidance on where or how to modify the designs so that they will be reliable and testable."
---
Suggested Items
12/05/2023 | Amkor Technology
Amkor Technology, Inc., a leading provider of semiconductor packaging and test services, has announced its plan to build an advanced packaging and test facility in Peoria, Arizona.
12/04/2023 | BUSINESS WIRE
Sierra Space, a leading pureplay commercial space company building the first end-to-end business and technology platform in space, announced the commencement of a comprehensive testing campaign for the Shooting Star™ cargo module at NASA's Neil Armstrong Test Facility in Sandusky, Ohio.
12/01/2023 | GÖPEL electronic
Having been responsibly committed to a clean environment for many years, GÖPEL electronic GmbH has taken an important step towards greater climate protection by obtaining its initial certification in accordance with DIN EN ISO 14001:2015.
11/30/2023 | Chris Young, Young Engineering Services
There are many ways, dozens to be sure, and most likely many more, to streamline a PCB design. My goal here is to pick a single-digit number of rules to abide by, that can be reasonably adhered to, and provide some bang for the buck. These rules are meant to reduce design scope creep, avoid PCB respins, and improve production yields.
11/30/2023 | Keysight Technologies, Inc.
Keysight Technologies, Inc. announces that Arbe has selected the E8719A Radar Target Solution (RTS) to test the Arbe 4D imaging radar chipset for automotive applications.