Books

Featured Books

smt007 Magazine

Latest Issues

Current Issue

Economic Headwinds

This issue takes stock of the current economic outlook and how companies are using current conditions to move themselves through technological evolutions, workforce shifts, and financial changes. Even with these headwinds, there's forward progress to be made.

Attracting New Talent

To get different results in staffing, you must change how you define, promote and recruit your job opportunities. How do you become magnetic to high-quality early-career candidates?

Test and Inspection

Test and inspection methods are undergoing rapid change. In this issue, we consider the influence of AOI, AI, and human eyes. How exactly are these pieces of the puzzle changing the role of test and inspection?

Columns

Latest Columns

||| MENU
Succeeding at the Velocity of Technology: An IPC APEX EXPO 2018 Wrap-Up
April 17, 2018 | Dr. John Mitchell, IPC
Estimated reading time: 3 minutes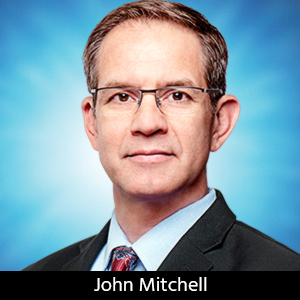 After many months of planning, IPC APEX EXPO 2018 proved to be a success. From revolutionary advancements displayed on the show floor to expert insights conveyed in technical conference sessions and professional development courses, IPC APEX EXPO provided the learning and connections that helped 4,574 attendees from 43 countries prepare for the future. The 479 exhibitors welcomed a busy three days of business development and qualified sales leads on nearly 150,000 net square feet of show floor space. IPC APEX EXPO attracted 9,169 total visitors including attendees and exhibitor personnel.
With a focus on developing important standards, IPC committee members joined to discuss, revise, and improve documents that will be used to create quality products. Their hard work is important to furthering our industry. As they are volunteers, I appreciate the executive leaders of their organizations for allowing them to engage in standards development, and for allowing them to participate in this year's event.
Education is also an important factor in furthering the success of the electronics industry. IPC APEX EXPO provided the industry's largest breadth of learning opportunities from the Technical Conference to Professional Development courses and hot topics covered in the Buzz Sessions.
In keeping with the event's theme, "Succeed at the Velocity of Technology," IPC APEX EXPO 2018 featured nearly 100 technical papers detailing original research and innovations from industry experts around the world. Our programs are grounded in and driven by real-world application that's happening right now. Attendees had access to new research on materials and processes, opportunities to learn more about trending materials, applications and processes such as Industry 4.0 (including a live demonstration on the show floor by over two dozen exhibitors using IPC CFX), and e-textiles.
IPC APEX EXPO's full- and half-day professional development courses blended traditional electronics industry topics with hot-new developments, delivered by corporate technologists, consultants, training center staff, and university faculty. Attendees chose from an array of leading topics such as: PCB fabrication troubleshooting; dispensing/jetting; printing; manufacturing yield, defect analysis, failure analysis; reliability and design for excellence (DFX).
Part of the fun of attending IPC APEX EXPO is learning from individuals who are influential in the industry. This year's opening keynote speaker, Jared Cohen, founder and director of Google Ideas at Google, and currently CEO of Jigsaw (its successor arm with Alphabet Inc.), provided answers to the question on every attendee's mind: "What's next for the world of technology?"
As the second keynote speaker, I covered an issue I am passionate about—educating the 21st century workforce. It's critical that businesses worldwide understand the issues facing the workforce as today's business and technology requirements continue to change at a rapid pace, and each company needs to know what it needs to do to attract the right talent and train them for success.
When I spoke with exhibitors and attendees at this year's show, feedback was resoundingly positive. Attendees said that networking and educational events and activities helped them find new ways to solve challenges; the exhibition provided them the opportunity to meet suppliers that could help them save time and money, and foster new business opportunities.
Every year, IPC APEX EXPO provides me with unique ways of learning things that help me stay on top of current industry issues and concerns. Overall, I am proud of everything we accomplished in San Diego; I am equally as invigorated with everything we will do throughout 2018. We are already working on putting together next year's show, and look forward to our industry's continued support in making IPC APEX EXPO 2019 a success.
This article was originally published in I-Connect007's inaugural Show & Tell Magazine.
---
Suggested Items
12/01/2023 | Nolan Johnson, I-Connect007
This week's news items taught me a few things I didn't know. For instance, there's news about the new equipment for THT work, governmental support for advanced packaging technologies, an upcoming webinar from iNEMI on counterfeits, an interview with U.S. Rep. Blake Moore, one of the sponsors of the bipartisan Protecting Circuit Boards and Substrates Act, and columnist Tim Haag, using Star Trek to illustrate why simplicity is, ahem, paramount.
11/30/2023 | PRNewswire
VPT, Inc., a HEICO company, VPT, Inc., a trusted provider of power conversion solutions for aerospace and defense, proudly announces its latest achievement of obtaining SAE AS9100 Revision D certification. SAE AS9100 Revision D enhances VPT's existing suite of certifications, including MIL-PRF-38534, MIL-STD-883, J-STD-001 (Space), IPC-A-610, and IPC-A-600, further cementing our commitment to excellence in quality and reliability.
11/29/2023 | TRI
Test Research, Inc. (TRI), the industry's leading provider of Test and Inspection systems for the electronics manufacturing industry, is pleased to announce the expansion of its Malaysian office, which opened in 2010.
11/29/2023 | Dana Korf -- Column: Dana on Data
November's issue of Design007 Magazine had an excellent theme that evolved around design simplification. There were exceptionally good articles about how to reduce over-constrained or needlessly complex designs. One significant time-consuming category is the creation of many design files and drawings which lead to lengthy creation and interpretation time along with the considerable time to resolve conflicting or erroneous information.
11/27/2023 | IPC
IPC welcomes the actions outlined today by the U.S. Government "to strengthen supply chains critical to America's economic and national security."