Combining Strengths Synergistically: PDS and Green Circuits
May 23, 2018 | Barry Matties, I-Connect007
Estimated reading time: 16 minutes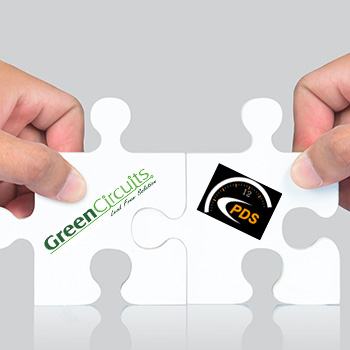 When it comes to a pulling off a successful merger, surely a good starting point would be having like-minded goals and the ability to provide the other party with something it lacks. Such is the case with the merger of Power Design Services (PDS) and Green Circuits, one providing expertise on the sales, marketing and supply chain side, and the other providing extensive engineering capability and production level capacity. Barry Matties recently sat down with Joe O'Neil and Matthew Becker of PDS, along with Ted Park of Green Circuits, to get the full scoop.
Barry Matties: Joe, please give us an overview of what's happening.
Joe O'Neil: Well, we are excited to share the news about the merger between Power Design Services and Green Circuits. It's been a long and thorough process.
Matties: Let's start with some information about the companies connected.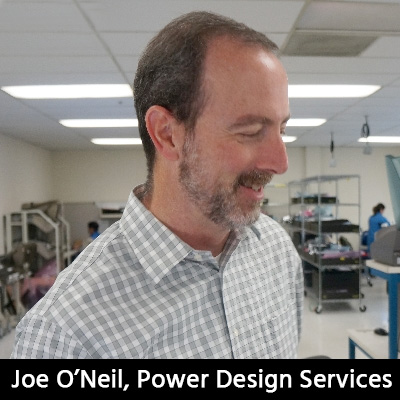 O'Neil: Both PDS and Green Circuits started operations around the same time in 2006. PDS found its niche in the manufacturing industry in speed and service. When customers engage with PDS, it's because they need a solution this week, full turnkey, "look at my files, provide me feedback, get my board fabricated, acquire all the parts, assemble the board, and ship it to me all by Monday." That's what we do on a day-in and day-out basis. We have an approximately 15,000-square foot facility, with two lines, and as we continue to expand, we look at not only growing organically, but also by acquisition. We looked at a lot of companies globally, and had an amazingly good conversation with Ted Park, founder of Green Circuits.
That really was the beginning of what led to where we are today. We immediately saw the alignment that's possible between the two companies. The Green Circuits operation is magnitudes larger than PDS but has a lot of similarities in terms of the service component, speed component, and ability to meet those quality and delivery requirements. The capacity, capabilities, and commitment that the Green team brings to the table is what is really exciting about the transaction. Our customers are going to benefit from engineering services, backend flying probe test, and five surface mount lines - each with more capacity than what we have currently at PDS. Both companies have a customer-focused program management team. There's going to be no change in terms of point of contact or daily interface. The ability to transition from prototype to full production will give customers what they have been asking for. In my six months with PDS, I've had a chance to meet with our top 10 customers. I always ask them, "If there are two or three things that we could be doing better or differently for you, what would they be?" This really checks the box for the transition from rapid prototyping to full rate production. Green has AS9100, ISO 13485 certifications in place, a great quality and MRP system. I know our customers are going to be excited about it, and I'll let Ted talk about Green and Green's customers.
Matties: Ted, please tell us a little bit about your history.
Ted Park: Well, I enjoy this market and this product, SMT and PCBA. I started at a CM company and worked there for about five years. During that time, our PCBA market transitioned to a tin product, and lead-free products came out for PCBs. Then, people had a very difficult time transitioning to the lead-free process because the temperature was different, among other things.
Between 2004 and 2005, our team at the previous company developed an expertise in making lead-free products for the end-customer. In 2006, with the team, we opened Green Circuits. Green means lead-free. We selected this term as we were proud to be the developers of this cutting-edge lead-free process.
So, from 2006 until today, the team has steadily grown. Now, we have 127 employees and like Joe said, we have five lines and grew from five customers to 150+ customers. So, I think this merger is beneficial for both PDS and Green, as it combines the synergy of both organizations. We can expand and provide quality service to the end customer.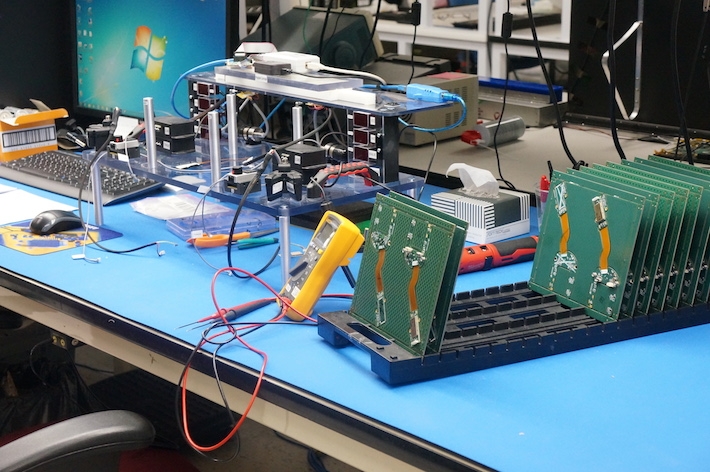 Page 1 of 5
---
Suggested Items
07/08/2016 | Power Design Services
After six months of planning and construction, Power Design Services has completed its expansion in its San Jose, California PCB assembly manufacturing facility.