Books

Featured Books

smt007 Magazine

Latest Issues

Current Issue

Economic Headwinds

This issue takes stock of the current economic outlook and how companies are using current conditions to move themselves through technological evolutions, workforce shifts, and financial changes. Even with these headwinds, there's forward progress to be made.

Attracting New Talent

To get different results in staffing, you must change how you define, promote and recruit your job opportunities. How do you become magnetic to high-quality early-career candidates?

Test and Inspection

Test and inspection methods are undergoing rapid change. In this issue, we consider the influence of AOI, AI, and human eyes. How exactly are these pieces of the puzzle changing the role of test and inspection?

Columns

Latest Columns

||| MENU
Use of Lean Manufacturing Principles Enhances Quality and Productivity
August 22, 2018 | Mike Baldwin, Spectrum Assembly Inc.
Estimated reading time: 2 minutes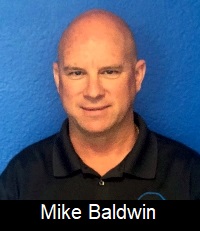 Regional EMS providers typically provide greater flexibility and responsiveness to their box build customers via use of work-cell-based batch assembly processes. Production volumes are fairly low, so the creation of dedicated continuous flow paced assembly lines is rare. However, we often see larger footprints and more complex projects with higher volumes.
Our cable, harness and PCBA manufacturing capabilities attract companies with products requiring complex subassemblies. As a result, it utilizes both work-cell-based and continuous-flow-line assembly in its box build assembly area.
One recent project example illustrates why this flexibility is important. The customer develops sports therapy devices used by trainers and professional sports teams. They had a next-generation product that increased functionality and, as a result, became mechanically much more complex. They needed a contract manufacturer capable of assisting them with development of mechanical manufacturing process instructions in addition to manufacturing the product. SAI helped develop the manufacturing process instructions as part of its new product introduction (NPI) services. The customer's documentation for wire and cable assemblies, electronic assemblies, mechanical assemblies and cosmetics requirements is transmitted to the Aegis system and used to create visual work instructions that are utilized by the production team.
This project included cables, harnesses, PCBAs, electro-mechanical, fluidic, air and water subassemblies as well as chassis, sheet metal, plastics and hardware components. Routing the tubing in a limited chassis space was a challenge. Our team used the same process templates used in developing efficient wire and harness routing to route the fluidic, air and water lines. Trial builds were performed to ensure correct air pressure and water flow, and once nailed down, a tubing cut list was developed to make sure that all tubing was cut to appropriate lengths for the preferred routing. The customer validated the process. While computer modeling of this type of routing seems efficient, a routing that looks great on the computer screen can turn out to be an inefficient order of operations on the production line based on the obstacles that operators encounter during the assembly process. Having a combination of computer modelling and hands-on trial builds meant nothing was missed and that the order of operations was fully optimized.
Initially, the project was planned as a batch build process in several dedicated work cells, however, the volumes quickly outgrew that model. Our team utilized Lean manufacturing principles to redesign production flow from a cellular manufacturing process to a single conveyorized production line that integrated subassemblies with final assembly. Lean manufacturing principles were a core part of this redesign effort.
In the original process, cables, harnesses, PCBAs and subassemblies were assembled separately and pulled from stock. Final units were assembled sequentially by a pair of production operators.
The redesigned line has seven "feeder" work cells where production operators build electronic subassemblies consisting of multiple PCBAs, an onboard computer and associated harnesses; the fluidics; heating elements, cooling elements and additional subassemblies. In total, there are over 800 line items, seven custom PCBAs and 37 custom cables. At each station, operators add their subassembly to the base unit as it moves down the conveyor line. Programming, serialization, functional test, burn-in and crating are located at the end of the line. As part of this process, a 17-page device history record (DHR) is created and electronically filed for future use.
To read the full version of the article, which appeared in the July 2018 issue of SMT007 Magazine, click here.
---
Suggested Items
11/29/2023 | Spirit AeroSystems, Inc.
Spirit AeroSystems, Inc. announced the departure of Sam Marnick, Executive Vice President and Chief Operating Officer, President, Commercial from the Company. As part of this transition, Spirit is making organizational changes to strengthen its focus on quality and operational performance.
11/27/2023 | Spirit AeroSystems, Inc.
Skyrora and Spirit AeroSystems have announced a collaboration on orbital launch capability. The companies celebrated the announcement on the conference's opening day in Belfast, home to Spirit's largest UK manufacturing facility.
11/23/2023 | PRNewswire
MDA Ltd., a leading provider of advanced technology and services to the rapidly expanding global space industry, has revealed plans to more than double its UK workforce and operational footprint over the next 12 months.
11/22/2023 | Emirates
In the UAE Year of Sustainability, and at the 3rd ICAO Conference on Aviation and Alternative Fuels (CAAF/3) was held in Dubai, eight founding entities announced the launch of the "Air-CRAFT" initiative - a UAE based research consortium focused on developing, producing, and scaling sustainable aviation fuel (SAF) technologies.
11/20/2023 | Northwestern University
During even the most routine visits, physicians listen to sounds inside their patients' bodies — air moving in and out of the lungs, heart beats and even digested food progressing through the long gastrointestinal tract.