Books

Featured Books

pcb007 Magazine

Latest Issues

Current Issue

Finding Ultra

New demands on PCB fabrication, namely advanced packaging, ultra high density interconnect (UHDI), and new specialty materials, are converging, changing the landscape of our business. Is it time to start paying close attention to this convergence?

Developing a Strategy

A solid strategy is a critical part of success. This month, we asked some of the top industry leaders and business strategy "gurus" to share their thoughts on developing strategies.

Winning With TQM

In this issue, we explore how TQM has entered the DNA of continuous improvement disciplines, and the role leadership transformation plays in this. If you've ever competed against a TQM company, you understand their winning advantage.

Columns

Latest Columns

||| MENU
Industry Veteran Kurt Palmer Joins Burkle North America
January 9, 2019 | Burkle North America
Estimated reading time: 1 minute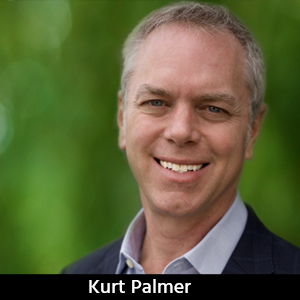 Helfried Weinzerl, president and CEO of Burkle North America, announced today that industry veteran Kurt Palmer has joined Burkle North America as vice president of Burkle's North American Electronic Product Group. This group includes Burkle Lamination Systems, Schmoll Maschinen's entire product range of printed circuit board drilling and routing systems, Schmoll's revolutionary post-etch punch and new MDI digital imaging systems, and Impex's precision measuring equipment.
Palmer joins Burkle from their North American sales partner, TCT Circuit Supply. TCT supplies a vast array of products to the PCB industry including its drill room and lamination offerings of which Burkle is a core partner. Ian Hemmings, president of TCT, said, "While Kurt will be missed, we are happy that he is joining a dynamic partner and his move will further strengthen the cooperation between TCT, Burkle, and Schmoll."
Palmer has extensive leadership experience in the PCB industry, originally operating Tapco Circuit Supply in Chicago before joining forces with TCT Circuit Supply in 2015. He will replace Dave Howard, a long-time member of the Burkle North America family who will retire later this year after almost 50 years in the PCB industry.
About Burkle North America
Burkle North America is a wholly owned subsidiary of German-based Burkle GmbH, serving the North American region for more than 25 years. Bürkle is the leading manufacturer of productive manufacturing technologies serving the printed circuit board industry and a variety of other manufacturing industries including surfaces and woodworking technologies, glass and photovoltaic module lamination, and coating and plastic card fabrication.
About TCT Circuit Supply
TCT Circuit Supply is a wholly owned subsidiary of the TCT Group, a leading manufacturer of PCB cutting tools and equipment. In addition to a full line of cutting tools and re-sharpening services, TCT Circuit Supply is proud to offer a premier selection of materials and equipment to the North American PCB market including Taiwan Union Technology Corporation, Airtech International, and Burkle North America (Burkle, Schmoll, Impex). TCT celebrated 30 years of service to the global PCB Industry in 2018.
---
Suggested Items
09/21/2023 | SEMI
The SEMI Semiconductor Climate Consortium (SCC) issued its first report of the semiconductor ecosystem's greenhouse gas (GHG) emissions profile, an in-depth analysis of the semiconductor value chain's carbon footprint and priority-ranked carbon emission sources for the industry to address.
09/20/2023 | PDR
PDR is set to showcase its cutting-edge IR-E3 Series of SMD/BGA IR rework systems, as well as its industry-leading X-ray solutions.
09/20/2023 | Hentec Industries/RPS Automation
Hentec Industries/RPS Automation, a leading manufacturer of selective soldering, component lead tinning and solderability test equipment, announces that it has added assembly and production staff members to its team to accommodate its recent increase in sales and order demand.
09/20/2023 | Austin American Technology (AAT)
Austin American Technology (AAT) is proud to announce its pivotal role as a key sponsor for the on-camera interviews conducted by Justin Cody Worden for What's New in Electronics (WNIE) at SMTA International 2023, October 10-11 in Minneapolis, MN.
09/19/2023 | Nolan Johnson -- Column: Nolan's Notes
When I stop to consider the dynamics in our industry at this moment, I keep coming back to the idea of "convergence." Aspects of our industry historically thought of as distinct and separate are blurring the lines and overlapping. As I look back on our coverage in the past five years, I see convergence taking place, moving like a glacier—slow and steady but with formidable force. In this issue of PCB007 Magazine, the three areas of convergence we consider are materials, advanced packaging, and UHDI.