Books

Featured Books

pcb007 Magazine

Latest Issues

Current Issue

The Registration Sweet Spot

Registration is underrated and underappreciated. The key is to ensure proper registration from layer to layer across the entire printed circuit board. It's a holistic process requiring anticipation, prediction, precise attention at each step, and detailed data tracking and monitoring.

High-reliability Fabrication

In this month's issue, our expert contributors discuss the latest in technologies, trends, complexities and resources regarding high-reliability fabrication.

Finding Ultra

New demands on PCB fabrication, namely advanced packaging, ultra high density interconnect (UHDI), and new specialty materials, are converging, changing the landscape of our business. Is it time to start paying close attention to this convergence?

Columns

Latest Columns

||| MENU
Industry Veteran Kurt Palmer Joins Burkle North America
January 9, 2019 | Burkle North America
Estimated reading time: 1 minute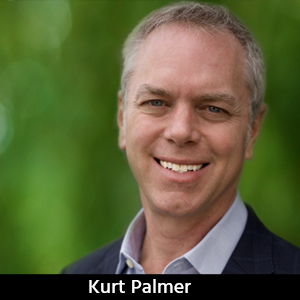 Helfried Weinzerl, president and CEO of Burkle North America, announced today that industry veteran Kurt Palmer has joined Burkle North America as vice president of Burkle's North American Electronic Product Group. This group includes Burkle Lamination Systems, Schmoll Maschinen's entire product range of printed circuit board drilling and routing systems, Schmoll's revolutionary post-etch punch and new MDI digital imaging systems, and Impex's precision measuring equipment.
Palmer joins Burkle from their North American sales partner, TCT Circuit Supply. TCT supplies a vast array of products to the PCB industry including its drill room and lamination offerings of which Burkle is a core partner. Ian Hemmings, president of TCT, said, "While Kurt will be missed, we are happy that he is joining a dynamic partner and his move will further strengthen the cooperation between TCT, Burkle, and Schmoll."
Palmer has extensive leadership experience in the PCB industry, originally operating Tapco Circuit Supply in Chicago before joining forces with TCT Circuit Supply in 2015. He will replace Dave Howard, a long-time member of the Burkle North America family who will retire later this year after almost 50 years in the PCB industry.
About Burkle North America
Burkle North America is a wholly owned subsidiary of German-based Burkle GmbH, serving the North American region for more than 25 years. Bürkle is the leading manufacturer of productive manufacturing technologies serving the printed circuit board industry and a variety of other manufacturing industries including surfaces and woodworking technologies, glass and photovoltaic module lamination, and coating and plastic card fabrication.
About TCT Circuit Supply
TCT Circuit Supply is a wholly owned subsidiary of the TCT Group, a leading manufacturer of PCB cutting tools and equipment. In addition to a full line of cutting tools and re-sharpening services, TCT Circuit Supply is proud to offer a premier selection of materials and equipment to the North American PCB market including Taiwan Union Technology Corporation, Airtech International, and Burkle North America (Burkle, Schmoll, Impex). TCT celebrated 30 years of service to the global PCB Industry in 2018.
---
Suggested Items
12/01/2023 | Silicon Mountain
Silicon Mountain, a leading electronic manufacturing company, is pleased to announce its participation in the 3rd Annual Idaho Manufacturing Industry Trade Show & Conference, hosted by the Idaho Manufacturing Alliance.
12/01/2023 | IPC
The Wiring Harness Manufacturer's Association (WHMA) is accepting nominations for three recognition awards — Hall of Builders, Hall of Fame and Volunteer Excellence.
12/01/2023 | SEMI
Aiming to reduce global semiconductor ecosystem carbon emissions, SEMI and the Semiconductor Climate Consortium (SCC) have created the Energy Collaborative (EC) to understand and clear roadblocks to the installation of low-carbon energy sources in the Asia-Pacific region.
12/01/2023 | Mycronic AB
Mycronic AB has received an order for an SLX mask writer from an existing customer in Asia. The order value is in the range of USD 5-7 million. Delivery of the system is planned for the second quarter of 2024.
11/29/2023 | HyRel
HyRel Technologies, a global provider of quick turn semiconductor modification solutions, is pleased to announce a strategic partnership with EQC Southeast as its manufacturers' representative.