Books

Featured Books

smt007 Magazine

Latest Issues

Current Issue

Chips Don't Float

In Europe and the U.S., legislation is under way to revitalize PCB fabrication and packaging. What is the status of this work, and how specifically does this change the industry landscape for EMS companies? What will help keep us afloat?

Flying High With Digital Twin

The opportunity to use manufacturing simulation as a test bed for job planning and process optimization brings continuous improvement into the modern age. This may be an all-or-nothing type of project, but it's worth the investment.

Artificial Intelligence

In this issue, we (and AI) explored how and when artificial intelligence plays a role in manufacturing today. Whether on the factory floor, or in the front office, AI applications are emerging and changing how we approach planning, processes and problem solving.

Columns

Latest Columns

||| MENU
Lionrock Delivers Bendable, Industrial-grade Battery Tech
April 24, 2019 | Nolan Johnson, I-Connect007
Estimated reading time: 2 minutes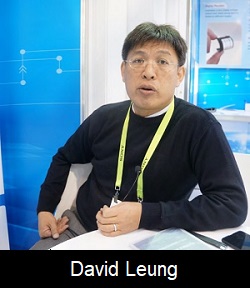 David Yeung, co-founder and CEO of Lionrock Batteries, discusses previous projects—including smartwatch straps—and his collaboration with the Nano and Advanced Materials Institute (NAMI) in Hong Kong on wearable, flexible battery technology at CES 2019.
Nolan Johnson: David, could you tell us a little bit about you and what your company does?
David Yeung: I have been in the wearable industries for a few years. Before this project, I ran a smartwatch strap project attempting to include some functions and battery power within the flexible watchstrap part itself. During that course, I discovered flexible battery background technology being developed by the NAMI. I have engaged with them on research and development to refine the flexible battery. The project concluded in 2016, and then we started Lionrock Batteries in 2017 to commercialize this technology, which I think was amazing.
Johnson: Where is Lionrock located?
Yeung: Hong Kong, as is the NAMI.
Johnson: Can you tell me a little bit about this battery technology?
Yeung: It is a nanofiber structure battery, which is very reliable, durable, and highly porous; thus, you practically avoid the battery from being short-circuited. If we deform it, fold it, or cut it, the battery remains safe. That's a main feature of the battery. It's so safe that we can make it deformed and bendable, so it's a flexible battery.
Johnson: What are the specifications for this battery?
Yeung: It can charge and recharge 1,000 times with very high energy of retention.
Johnson: And you have a couple of examples of that battery here in front of us where the battery is embedded in a plastic rubber watchband like you would use for a smartwatch. If I have this battery built into my watch band—I can feel it all the way down the band—how much charge do I get out of it and add lifetime to my watch?
Yeung: You are looking at one section of the watch strap, but watch straps have two sections. Each section has approximately 80–100 mAh (miliamp-hours). If they are both wrapped with a battery, that's around 180 mAh. To give you an indication, I believe an Apple iWatch battery is about 200+ mAh. If you have this watch strap integrated into an Apple Watch, it can run from one to two days now to three to four days, which is nearly double the capacity.
Johnson: Or for the same battery life, you could move the batteries into the band and free up room inside the case for additional function.
Yeung: Yes, which is quite a lot. And by the way, for each smartwatch, typically it has about 50% of the watch body compartment contributed to the battery. So, if you can place the battery outside the watch, the watch can probably be half the size.
To read the full article, which appeared in the April 2019 issue of SMT007 Magazine, click here.
---
Suggested Items
09/22/2023 | ACN Newswire
Nanofiber Quantum Technologies Inc. raised $8.5m from leading venture capital investors. Phoenix Venture Partners (PvP) in the US, and Japan's JAFCO Group Co Ltd, SPARX Group Co Ltd, Keio Innovation Initiative, Inc. (KII), and Waseda University Ventures (WUV) financed the round through convertible notes.
09/21/2023 | ViTrox
ViTrox, which aims to be the world's most trusted technology company, is pleased to announce the addition of Hayden Dalton to our team as a Field Support Engineer who based in Milwaukee, WI, effective August 21, 2023.
09/20/2023 | Qualcomm Technologies, Inc.
Qualcomm Technologies, Inc. is ushering in a new era of home connectivity, and new opportunities for service providers, with the introduction of the Qualcomm® 10G Fiber Gateway Platform and its signature feature, Qualcomm® Service Defined Wi-Fi technology.
09/19/2023 | Mirtec
MIRTEC, 'The Global Leader in Inspection Technology', is pleased to announce its participation in the upcoming SMTA Guadalajara Expo on Wednesday, Oct. 25, 2023.
09/19/2023 | Anaya Vardya -- Column: Standard of Excellence
In my last column, I discussed cutting-edge innovations in printed circuit board technology, focusing on innovative trends in ultra HDI, embedded passives and components, green PCBs, and advanced substrate materials. This month, I'm following up with the products these new PCB technologies are destined for. Why do we need all these new technologies?