Books

Featured Books

smt007 Magazine

Latest Issues

Current Issue

Chips Don't Float

In Europe and the U.S., legislation is under way to revitalize PCB fabrication and packaging. What is the status of this work, and how specifically does this change the industry landscape for EMS companies? What will help keep us afloat?

Flying High With Digital Twin

The opportunity to use manufacturing simulation as a test bed for job planning and process optimization brings continuous improvement into the modern age. This may be an all-or-nothing type of project, but it's worth the investment.

Artificial Intelligence

In this issue, we (and AI) explored how and when artificial intelligence plays a role in manufacturing today. Whether on the factory floor, or in the front office, AI applications are emerging and changing how we approach planning, processes and problem solving.

Columns

Latest Columns

||| MENU
Five Key Components of an NPI Report
May 16, 2019 | Neil Sharp, JJS Manufacturing
Estimated reading time: 3 minutes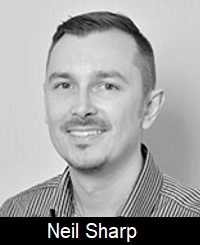 Taking a new product from initial design through to final production requires care and attention at every step of the process. Thus, it's vital to entrust your new product introduction (NPI) to a contract manufacturer that has the right methodology.
A "new product" is any product or product variant that your electronics manufacturing services (EMS) provider hasn't built for you before. It may be an item that's still at the prototype stage, an up-issue to an existing design, or a product that has already been outsourced but that you've chosen to transfer to a new assembly partner.
If you've opted to hand over this process to an EMS provider, then you must verify their NPI procedures before work begins. Every assembly partner is different and likely to have their own unique approach to how they see through the creation of new products within their own manufacturing environment. However, one of the critical elements for success is the provision of an NPI report, which will accompany the delivery of your first batch of assemblies.
An NPI report is an opportunity for your contract manufacturer to highlight any outstanding issues that will need to be addressed for future builds. And the information that your EMS partner provides can play a pivotal role in ensuring that they continue to deliver your products on time, within budget, and to the highest quality standards.
So, what exactly should an NPI report look like? Here are five key components.
1. Basic Details of the Build
An NPI report should begin by providing a written record of the crucial details of the job. This will include the following:
The product name and date of manufacture
An overview of the product accompanied by pictures and a brief description
A list of all the subassembly part numbers and revisions
A compilation of the drawings, information, and data used during the build
The Restriction of Hazardous Substances (RoHS) status of the project
A description of any applicable build or quality standards
2. How the Product Was Built
This aspect of the NPI report should describe the processes the product went through, including the equipment that was used and a description of any special tooling. While an overview may be all that's required, your EMS partner may choose to provide more detail, which will be helpful in avoiding or resolving any future problems.
3. Internal Feedback and Observations
This element provides a candid summary of fundamental observations of each stage of the NPI process from procurement of materials to assembly, test, inspection, and packaging. Inviting internal feedback at each stage provides a valuable opportunity for everyone involved in the build to contribute their comments, suggestions, or concerns. It can also be hugely useful as a checklist to refer to if any issues arise later on.
4. Suggestions for Improvement
Wherever possible, an NPI report should describe and justify any recommendations that will improve any element of the product or processes. These might include amendments to the supply of materials or the manufacturing process, changes to documentation, or even tweaks to the product design itself.
5. What Needs to Happen Next
The final stage of the report should provide a brief summary of what action needs to be taken, who's accountable for which tasks, and the deadline for completion. Making sure that everyone understands their roles and responsibilities will be vital in eliminating errors and ensuring the success of future builds. Any product or product variant that's being built for the first time needs to be put through a robust NPI process to ensure that future production volumes can be efficiently achieved.
Working with an EMS partner who understands the unique requirements of each key step of the NPI process will ensure a product that launches on time, stays within budget, and meets (or exceeds) your quality and service expectations.
Neil Sharp is the director of marketing for JJS Manufacturing.
---
Suggested Items
09/26/2023 | GlobalFoundries
GlobalFoundries (GF) announced it has applied for U.S. CHIPS and Science Act Funding, with two full applications submitted to the CHIPS Program Office of the U.S. Department of Commerce.
09/22/2023 | GlobalFoundries
The U.S. Department of Defense (DoD) has awarded GlobalFoundries (Nasdaq: GFS) (GF) a new 10-year contract for a supply of securely manufactured, U.S.-made semiconductors for use across a wide range of critical aerospace and defense applications. 
09/25/2023 | APCT
APCT, a leading name in the PCB and electronics industry, is delighted to announce the appointment of Peter Austin as its President and CEO, effective September 1. Peter takes the reins from former CEO, Steve Robinson, who has retired after years of dedicated service to the company.
09/22/2023 | Happy Holden, I-Connect007
Ever since high density interconnect (HDI) was created in 1982 by Hewlett-Packard to package its first 32-bit computer powered by a single chip, it has continued to evolve and provide the solutions for miniaturized products. The leading edge of HDI technology became the process used for organic flip-chip packaging for the semiconductor industry. The two distinct markets—IC substrates and product-system integration—are now colliding and utilizing the same ultra-HDI manufacturing processes.
09/21/2023 | KIC
KIC, a renowned pioneer in thermal process and temperature measurement solutions for electronics manufacturing, is thrilled to announce its participation in the upcoming SMTA Guadalajara Expo & Tech Forum.