Books

Featured Books

pcb007 Magazine

Latest Issues

Current Issue

The Registration Sweet Spot

Registration is underrated and underappreciated. The key is to ensure proper registration from layer to layer across the entire printed circuit board. It's a holistic process requiring anticipation, prediction, precise attention at each step, and detailed data tracking and monitoring.

High-reliability Fabrication

In this month's issue, our expert contributors discuss the latest in technologies, trends, complexities and resources regarding high-reliability fabrication.

Finding Ultra

New demands on PCB fabrication, namely advanced packaging, ultra high density interconnect (UHDI), and new specialty materials, are converging, changing the landscape of our business. Is it time to start paying close attention to this convergence?

Columns

Latest Columns

||| MENU
Communication, Part 2: Design Data Packages
October 11, 2019 | Steve Williams, The Right Approach Consulting LLC
Estimated reading time: 3 minutes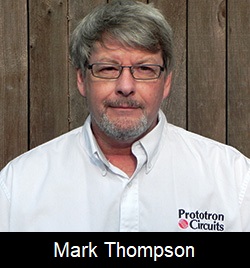 Editor's note: Click here to read Part 1 and stay tuned for Parts 3–6 of this series.
In Part 2, Bob Chandler from CA Design and Mark Thompson from Prototron Circuits talk with Steve Williams about the importance of preparing, sending, and receiving comprehensive (and ideally, perfectly complete) design data packages.
Steve Williams: Today, we're moving onto a new topic that I know is especially near and dear to Mark's heart since he recently wrote a book on it; getting a complete data package. First, what makes a good data package coming from a customer?
Mark Thompson: I'll try to keep my answer short and sweet. Typically, all we need is the image data for all of the layers: outer layers, inner layers, mask and IDs, any paste files that may be necessary, an IPC netlist, and an NC drill file for each drill scenario. If you had blinds from layers one to two, three to four, or whatever the case may be, it would have a separate drill file for each of the blind scenarios plus the through-hole file.
A good drawing description should denote the material type, stack-up, copper weights, and have a dimension feature that allows placement of the drill within the outline. Also, don't mix numerical formats; keep them consistent and drill out those that come in anywhere between with leading, trailing, or no zero suppression. We spend a lot of time having to sort those out and figure out exactly what they are. Thus, consistent output of the numerical drill format is very helpful, including 2–4, and trailing and inch is the preferred format.
Williams: Thanks, Mark. Now, Bob, are the requirements for fabricators vastly different between each shop? Is that one of the reasons for incomplete packages, or is what fabricators look for pretty standard?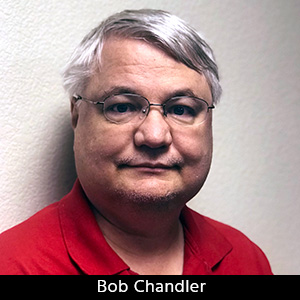 Bob Chandler: From what I've seen, it's pretty standard; the problem lies with the designer. The tool has a wide variety of options, but not every designer has talked to their fabrication house to ask what outputs they want because we can output a thousand different reports in many ways. Some engineers have certain preferences on how to things while others have no clue; instead, they will randomly push buttons and give the shop whatever comes out. When I do my training, I spend a full day on the design package to make sure that they understand what is needed and why.
Williams: That's very helpful. The whole purpose of the series is to get the two entities to talk and understand each other's needs, and it sounds like the work you're doing up front with people helps eliminate some of those incomplete or inaccurate data packages from reaching board shops.
Chandler: That's correct. The other thing I would recommend is for the fabrication house to complain when they get the data in a bad format or with missing data. The only way the engineer will learn is when they know that there is an issue. Many companies don't tell us when they have issues; they spend a little extra time fixing it, but they don't go back to the designer and say, "If you send me the design data package in this format instead, it will save a lot of time and money."
Williams: That's a perfect example of why it's so important that these two groups talk to one another.
Chandler: Exactly.
Steve Williams is the president of The Right Approach Consulting and an I-Connect007 columnist.
Bob Chandler is CTO of CA Design (cadesign.net) and a senior Allegro/OrCAD trainer and consultant.
Mark Thompson, CID+, is in engineering support at Prototron Circuits and an I-Connect007 columnist. Thompson is also the author of The Printed Circuit Designer's Guide to… Producing the Perfect Data Package. Visit I-007eBooks.com to download this book and other free, educational titles.
---
Suggested Items
11/13/2023 | Global Newswire
The "Global Copper Clad Laminates Market (by Type, Application, Reinforcement Material, & Region): Insights and Forecast with Potential Impact of COVID-19 (2023-2028)" report has been added to ResearchAndMarkets.com's offering.
11/07/2023 | SCHMID Group
The SCHMID Group, a global solution provider for the high-tech electronics, photovoltaics, glass and energy systems industries, will be exhibiting at productronica in Munich from November 14 – 17, 2023.
11/01/2023 | Alex Stepinski, Stepinski Group
The topic of intrinsic copper structure has been largely neglected in discussions regarding the PCB fabrication quality control process. At face value, this seems especially strange considering that copper has been the primary conductor in all wiring boards and substrates since they were first invented. IPC and other standards almost exclusively address copper thickness with some mild attention being paid to surface structure for signal loss-mitigation/coarse properties. 
10/26/2023 | Andy Shaughnessy, Design007
At PCB West, I sat down for an interview with John Andresakis, the director of business development for Quantic Ohmega. I asked John to update us on the company's newest materials, trends in advanced materials, and the integration of Ticer Technologies, which Quantic acquired in 2021. As John explains, much of the excitement in materials focuses on laminates with lower and lower dielectric constants.
10/25/2023 | Preeya Kuray -- Column: Material Insight
Printed circuit board (PCB) reliability testing is generally performed by exposing the board to various mechanical, electrical, and/or thermal stimuli delineated by IPC standards, and then evaluating any resulting failure modes. Thermal shock testing is one type of reliability test that involves repeatedly exposing the PCB test board to a 288°C pot of molten solder for a specific time (typically 10 seconds) and measuring the number of cycles it takes for a board's copper layer to separate from the organic dielectric layer. If there is no delamination, fabricators can rest assured that the board will perform within expected temperature tolerances in the real world.