Books

Featured Books

smt007 Magazine

Latest Issues

Current Issue

Economic Headwinds

This issue takes stock of the current economic outlook and how companies are using current conditions to move themselves through technological evolutions, workforce shifts, and financial changes. Even with these headwinds, there's forward progress to be made.

Attracting New Talent

To get different results in staffing, you must change how you define, promote and recruit your job opportunities. How do you become magnetic to high-quality early-career candidates?

Test and Inspection

Test and inspection methods are undergoing rapid change. In this issue, we consider the influence of AOI, AI, and human eyes. How exactly are these pieces of the puzzle changing the role of test and inspection?

Columns

Latest Columns

||| MENU
Estimated reading time: 5 minutes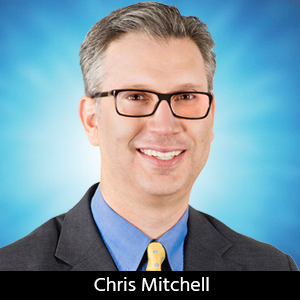 December 2, 2019
The Government Circuit: Europe Eyeing Changes in RoHS Environmental Regulations
One of the world's most comprehensive and restrictive environmental regulations is undergoing a comprehensive regulatory review, and IPC is actively involved in the process, coordinating industry views and advocating on behalf of the electronics manufacturing industry.
The European Commission's (EC's) Restriction of Hazardous Substances Directive (RoHS) Directive [1] was adopted in February 2003 and implemented in August 2004, with several amendments adopted since then. The directive aims to protect human health and the environment from harmful exposures to hazardous substances, as well as maximize recovery of certain substances after their use. The directive "also contributes to the free movement of goods within the EU, encourages the development of innovative products and technologies, and inspires non-European countries to pass similar laws," the EC says.
Zeroing in on our industry, the directive restricts the use of 10 hazardous materials in the manufacture of electronics and electrical equipment (EEE), with some exceptions. The rules required the removal of four heavy metals and two flame retardants from the industry's supply chain: lead, cadmium, mercury, hexavalent chromium, polybrominated biphenyls (PBB), and polybrominated diphenyl ethers (PBDE). The other four restricted chemicals are bis(2 ethylhexyl) phthalate (DEHP), butyl benzyl phthalate (BBP), dibutyl phthalate (DBP), and diisobutyl phthalate (DIBP). All products with an electrical and electronic component, unless specifically excluded or exempted, must comply with the RoHS restrictions on these chemicals.
Over the past year, the EC has waded into a much-anticipated review of the RoHS Directive, assessing its effectiveness, efficiency, relevance, coherence, and impacts—positive or negative—on the economy. The review is also considering the interconnections with other EC initiatives, such as the Circular Economy Action Plan [2], and other chemical, product, and waste legislation.
The review kicked off with a public consultation period [3] from September 13 through December 6, including a questionnaire about the effectiveness and relevance of RoHS. IPC has coordinated responses to the questionnaire from IPC members. As the process continues into 2021, it will also include opportunities for more direct engagement with the policymakers and consultants who are supporting the various facets of the review. IPC plans to engage during every step of the process to ensure its members' voices are being heard.
What to Expect From a RoHS Review
Depending on the outcome of the current review, potential changes to the RoHS Directive could touch on the exemption process, the substance-evaluation methodology, and the scope of the directive itself. Any one of these changes would have major ramifications on IPC members.
For example, many of the exemptions that are relevant to our industry expire in 2021, and the exemption dossiers are due 18 months in advance of the expiration dates. IPC is one of approximately 50 associations that are collaborating on the exemption dossiers as part of the RoHS Industry Umbrella Project. IPC is active in the Strategic Management Team, and we encourage IPC member companies to participate in the working groups that are preparing the dossiers. By the end of January 2020, there will be approximately 12 dossiers submitted covering approximately 20 exemption categories, so we are anticipating a busy next few weeks as we review the various drafts and determine whether to endorse their submission to the EC.
On another front, the EC is considering whether to add more restricted substances. The "Pack 15" project, which began in December 2017, is reviewing the existing list of restricted substances and assessing seven more that could be added. The seven substances being considered are indium phosphide; beryllium and its compounds; nickel sulfate and nickel sulfamate; cobalt dichloride and cobalt sulfate; tetrabromobisphenol A (TBBPA, a halogenated flame retardant); diantimony trioxide (a halogenated flame-retardant synergist); and medium-chain chlorinated paraffins (MCCPs).
IPC has surveyed its membership to learn about specific uses of these additional substances and their criticality. Feedback on the first four substances on the list was received in early November and is being evaluated by consultants. IPC is monitoring the release of draft documents for review of the remaining three substances and will review these to determine if we can put forward information that is useful to the study.
IPC Is Actively Engaged and Invites Your Involvement
As the leading global industry association representing all facets of the electronics manufacturing sector, IPC has always been active in RoHS, going all the way back to the early 2000s, and advocates for the regulations to be scientifically based and cost-effective. In 2015, when four substances were added to the restricted list, IPC played a key role in the review proceedings, kept its members in the loop, and hosted regulatory compliance workshops.
Going forward, IPC will continue to advocate for simplifying the EU's environmental directives, removing red tape and lowering costs without compromising policy objectives. With so much riding on our industry's success, our goal will be helping to bring about a stable and sensible regulatory framework that protects human health and the environment while allowing the industry to continue to innovate and sustain good jobs. At all times, IPC will work to ensure that members are up to date about the RoHS directive and aware of any opportunities to make their voices heard during the review process.
So, what do we need from you? We need your participation in all these activities, especially from now through the first half of 2020.
In addition to the exemption dossers mentioned above, another immediate opportunity is the fourth annual IMPACT Europe [4], an IPC advocacy event, coming up December 3–4 in Brussels. This event will be a great opportunity for IPC members to better understand the various policy changes that are in the works and how they could impact your business. It is also an opportunity to speak directly to high-level European policymakers to make your views known. Besides environmental regulations, IMPACT Europe also will address policies related to the skilled workforce, trade and tariffs, industrial policy, and more.
Throughout the RoHS review process, IPC members will be lucky to have the support of Kelly Scanlon, DrPH, CIH, who is IPC's director of environment, health, and safety (EHS) policy and research, based in Washington, D.C. Kelly works with IPC's North American and European Government Relations Committees, as well as the IPC EHS Committee and IPC's wider membership, to drive a robust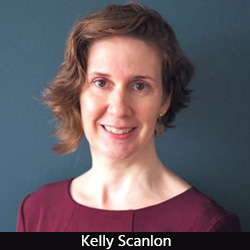 environmental policy agenda. Kelly came to IPC earlier this year with more than 20 years of experience, including her most recent stint at the U.S. Department of Defense (DoD), where she helped identify policy and technology solutions for improved chemical management.
Please contact Kelly if you are interested in RoHS or any other EHS issues and stay tuned for other opportunities to help influence those policies.
Until we meet again here or in the halls of government and influence, we wish you a happy and safe holiday season.
References
Chris Mitchell is IPC's VP of global government affairs. Contact Mitchell at ChrisMitchell@ipc.org.