Books

Featured Books

smt007 Magazine

Latest Issues

Current Issue

Chips Don't Float

In Europe and the U.S., legislation is under way to revitalize PCB fabrication and packaging. What is the status of this work, and how specifically does this change the industry landscape for EMS companies? What will help keep us afloat?

Flying High With Digital Twin

The opportunity to use manufacturing simulation as a test bed for job planning and process optimization brings continuous improvement into the modern age. This may be an all-or-nothing type of project, but it's worth the investment.

Artificial Intelligence

In this issue, we (and AI) explored how and when artificial intelligence plays a role in manufacturing today. Whether on the factory floor, or in the front office, AI applications are emerging and changing how we approach planning, processes and problem solving.

Columns

Latest Columns

||| MENU
Latest iNEMI Roadmap Chapters Cover Ceramic Interconnect & Photovoltaics, Connectors, and Passive Components
December 5, 2019 | iNEMI
Estimated reading time: 2 minutes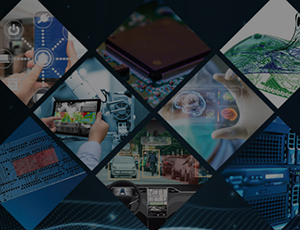 The International Electronics Manufacturing Initiative (iNEMI) has released three additional chapters from its 2019 Roadmap. The Ceramic Interconnect & Photovoltaics, Connectors, and Passive Components chapters are now available online, along with 13 additional chapters already published.
Chapter Highlights
Ceramic Interconnect & Photovoltaics — This chapter provides an update on several key ceramic interconnect technologies, such as thick film, high and low-temperature co-fired, thin film, pure copper metallization on ceramic, and lead-free thick film. It provides direction on industry and technology needs including design tool, material and processing developments and cost reduction opportunities to address future market expectations in terms of performance and cost. Innovative ceramic interconnection substrate technology is a key enabling technology for mobile device applications, future networks (e.g., 5G), and IoT devices and applications. In addition, the chapter updates on the status of the photovoltaic industry and includes a section covering crystalline silicon solar cell design, fabrication and testing.
Connectors — Providing comprehensive information about electronic connectors, this chapter includes an overview of the current situation as well as projected technology enhancements and challenges over the 10-year roadmap horizon. It presents business, component, and substrate trends, and the impact of these trends on the manufacturing processes for surface mount, part placement, wave and selective soldering, press-fit and rework/repair.
Passive Components — The Passive Components chapter discusses technology needs and recommendations for capacitors, resistors, magnetics and circuit protection components, which are the highest volume passive components in electronic devices. They support power management, signal conditioning, and protection of active devices. This chapter, which was developed in collaboration with the Electronic Components Industry Association (ECIA), presents four areas of common cross-cut requirements: (1) environmental compliance with rapidly changing regulatory requirements, (2) component sensitivity to board mount conditions, (3) increased customer sensitivity to non-graceful failure modes of components, and (4) issues with counterfeit components. It also focuses on the specific needs for passives components in key markets such as automotive, medical and high-end systems.
Now Available
The 2019 Roadmap is now available on the iNEMI website. It is free for iNEMI members and chapters are $500 each for non-members. Special pricing is available for non-profit organizations, including universities, research institutes and government agencies. For additional information: https://www.inemi.org/2019-roadmap-overview
For the 2019 Roadmap, chapters are being published in waves, with new chapters released every two to three weeks. The first four waves, already available online, included the following 13 chapters: Aerospace & Defense; Board Assembly; High-End Systems; Industrial Internet of Things; Mass Data Storage; Medical; MEMS & Sensors; Modeling, Simulation & Design Tools; Optoelectronics; Power Conversion Electronics; Semiconductor Technologies; Smart Manufacturing; and Sustainable Electronics.
About iNEMI
The International Electronics Manufacturing Initiative's mission is to forecast and accelerate improvements in the electronics manufacturing industry for a sustainable future. The consortium is made up of more than 90 manufacturers, suppliers, industry associations and consortia, government agencies, research institutes and universities. iNEMI roadmaps the needs of the electronics industry, identifies gaps in the technology infrastructure, executes collaborative projects to eliminate these gaps (both business and technical) and stimulates standards activities to speed the introduction of new technologies. The consortium also works with government agencies, universities and other funding agencies to set priorities for future industry needs and R&D initiatives. iNEMI is based in Morrisville, North Carolina (in the Greater Raleigh/Research Triangle Park area). For additional information about iNEMI, visit http://www.inemi.org.
---
Suggested Items
09/21/2023 | KIC
KIC, a renowned pioneer in thermal process and temperature measurement solutions for electronics manufacturing, is thrilled to announce its participation in the upcoming SMTA Guadalajara Expo & Tech Forum.
09/21/2023 | Dymax
Dymax, a leading manufacturer of light-curing materials and equipment, will exhibit in booth 1526 at SMTA International 2023 in Minneapolis, MN, from October 10-11.
09/21/2023 | Altus Group
Altus Group, a leading supplier of capital equipment and services to the electronics manufacturing industry, has signed an agreement with SMT Thermal Discoveries to distribute its advanced reflow soldering and thermal technology solutions in Ireland.
09/21/2023 |
Intraratio, a provider of enterprise software solutions, is pleased to announce that Ryan Gamble, CEO and Founder of Intraratio, will deliver an informative keynote presentation at SMTA International 2023. T
09/20/2023 | PRNewswire
ICZOOM Group Inc., a B2B electronic component products e-commerce platform, provided details on the Company's accelerated growth and steady market expansion strategy, as the Company leverages its strengthened balance sheet and fortified global brand following its successful listing on Nasdaq earlier this year.