Books

Featured Books

smt007 Magazine

Latest Issues

Current Issue

Chips Don't Float

In Europe and the U.S., legislation is under way to revitalize PCB fabrication and packaging. What is the status of this work, and how specifically does this change the industry landscape for EMS companies? What will help keep us afloat?

Flying High With Digital Twin

The opportunity to use manufacturing simulation as a test bed for job planning and process optimization brings continuous improvement into the modern age. This may be an all-or-nothing type of project, but it's worth the investment.

Artificial Intelligence

In this issue, we (and AI) explored how and when artificial intelligence plays a role in manufacturing today. Whether on the factory floor, or in the front office, AI applications are emerging and changing how we approach planning, processes and problem solving.

Columns

Latest Columns

||| MENU
NexLogic Enters Implantable Medical Device Manufacturing
December 11, 2019 | NexLogic
Estimated reading time: 2 minutes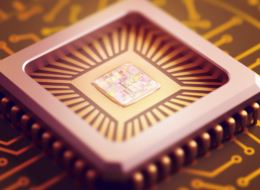 NexLogic Technologies, Inc. announced recently it is entering into the era of assembling and manufacturing implantable medical devices, which is a new and rapidly growing segment in the burgeoning medical electronics market.
As the name suggests, implantable medical devices are surgically inserted into various parts of the human body. They range from cardiac pacemakers or blood pressure sensor monitors onto smaller devices implanted into different human organs.
NexLogic has aggressively pursued a disciplined customer facing policy to maintain leadership with PCB design and manufacturing technology trends and to successfully comply with emerging OEM medical electronics design and manufacturing demands. PCB technology has evolved from through-hole to surface mount and now to comply with OEM demands, it is moving rapidly into hybrid assembly and manufacturing marrying both SMT and microelectronics technologies. In particular, PCB microelectronics assembly and manufacturing play a major role in producing implantable medical devices.
Zulki Khan, President of NexLogic Technologies, Inc., said, "Over time, we've been getting ready for these new medical device customers by performing research into both ingestible and implantable medical devices. Plus, we've made significant CAPEX and have increased our process engineering capabilities. Today, we're putting that knowhow into highly advanced proprietary customer projects. We're now closely working with our newly acquired major OEM customers who are producing implantable medical devices."
With its advanced PCB microelectronics assembly and manufacturing line, NexLogic is well positioned to comply with today's implantable medical device requirements and meet Food and Drug Administration (FDA) regulations pertaining to implantable medical devices.
To effectively support its implantable and ingestible medical electronics devices customers, NexLogic provides them with seasoned, well-trained, and certified engineering and technical professionals.
Plus, the company has on its premises an ISO 14644-1 Class 4/10,000 and the equivalent Federal Standard 209E (FS209E) Class 1000 clean room as an integral part of its PCB microelectronics services and manufacturing capability.
Also, the company's PCB microelectronics assembly and manufacturing line includes such leading systems and equipment as a Kulicke & Soffa (K&S) IConn MEM Plus high performance wire bonder for gold and silver alloy wire bonding and a Nordson EFD precision fluid dispenser system.
Other equipment includes multiple Hesse Bondjet 820 fully automatic fine wire bonders, multiple MRSI 705 auto die placement devices, Janome JR3303 Robotic level flux and epoxy dispenser, TPT-HB16 Wire/Ball Bonder, Royce 620 Multi-test Bond Tester and sheer strength puller, and Keyence VK-X1000 Profile Measurement Microscope for wire bond inspection and verification.
---
Suggested Items
09/25/2023 | Purdue University
Purdue University continues building momentum as America's leading university in semiconductors, with a broad range of updates this fall semester.
09/25/2023 | Alison James
"Electronics systems are at the heart of almost all modern technology. The performance and functionality of these systems have increased at breathtaking speed, chiefly as a result of advancements in semiconductor technology. Semiconductors do not function in isolation," writes Alison James, IPC senior director of government relations, in a 2023 report for the European Commission's Directorate General for Internal Market, Industry, Entrepreneurship. "These electronics systems feature prominently in key sectors like defence, aerospace, space, automotive, medical, and high-performance computing, but electronics are vital to every industry and are central to a variety of EU priorities, including the twin digital and green transitions and Europe's technological sovereignty."
09/25/2023 | APCT
APCT, a leading name in the PCB and electronics industry, is delighted to announce the appointment of Peter Austin as its President and CEO, effective September 1. Peter takes the reins from former CEO, Steve Robinson, who has retired after years of dedicated service to the company.
09/21/2023 | KIC
KIC, a renowned pioneer in thermal process and temperature measurement solutions for electronics manufacturing, is thrilled to announce its participation in the upcoming SMTA Guadalajara Expo & Tech Forum.
09/21/2023 | Dymax
Dymax, a leading manufacturer of light-curing materials and equipment, will exhibit in booth 1526 at SMTA International 2023 in Minneapolis, MN, from October 10-11.