Books

Featured Books

smt007 Magazine

Latest Issues

Current Issue

Chips Don't Float

In Europe and the U.S., legislation is under way to revitalize PCB fabrication and packaging. What is the status of this work, and how specifically does this change the industry landscape for EMS companies? What will help keep us afloat?

Flying High With Digital Twin

The opportunity to use manufacturing simulation as a test bed for job planning and process optimization brings continuous improvement into the modern age. This may be an all-or-nothing type of project, but it's worth the investment.

Artificial Intelligence

In this issue, we (and AI) explored how and when artificial intelligence plays a role in manufacturing today. Whether on the factory floor, or in the front office, AI applications are emerging and changing how we approach planning, processes and problem solving.

Columns

Latest Columns

||| MENU
Watch & Learn! Latest Installment of I-007 Micro Webinar Series Covers UL Approvals: Aerosol Spray Technology
March 4, 2020 | I-Connect007 Editorial Team
Estimated reading time: 1 minute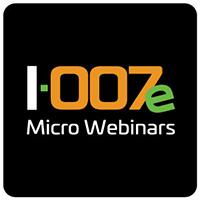 The eighth episode of the popular webinar series "Coatings Uncoated!" is now available to view. Author of The Printed Circuit Assembler's Guide to...Conformal Coatings for Harsh Environments and topic expert Phil Kinner from Electrolube shares highly focused educational information on conformal coating and encapsulation. If you are in the assembly business, an EMS company, or responsible for specifying conformal coating and/or encapsulation, then this free series is for you.
In this segment, viewers will learn about a customer application involving aerosol spray coating. The customer reported failures due to arcing, creepage, and corrosion. Kinner explains the relevance of UL approvals and progresses through the details of the case study.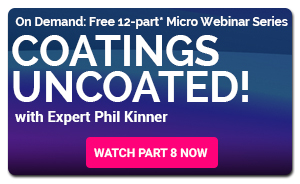 Watch the latest segment, "Understanding UL Approvals: Aerosol Spray Technology," in under six minutes!
In this engaging, 12-part webinar series, Kinner examines conformal coating chemistries in further detail, including their properties, applications, issues to be mindful of, and the processes you should follow to achieve a successful coating outcome. The entire "Coatings Uncoated!" webinar series can be viewed in an hour and covers a comprehensive range of hot topics and application-relevant case-study overviews, as well as back-to-basic subject matter and issues, such as condensation and contamination. Most of the 12 segments can be viewed in five minutes or less.
Got five minutes? Visit the Coatings Uncoated! webinar series site.
---
Suggested Items
09/25/2023 | Q Source
Q Source, a provider of custom solutions for the Bio-Medical, Electronic, Pharmaceutical Manufacturing industries, is excited to announce its strategic partnership with XDry Corporation, a renowned dry cabinet manufacturer.
09/22/2023 | Qualcomm Technologies, Inc.
Charter Communications, Inc. and Qualcomm Technologies, Inc., today announced a collaboration to deliver the next-generation Advanced Wi-Fi router that will bring Wi-Fi 7 and 10 Gbps Wi-Fi capabilities to Spectrum Internet users, helping support and enhance the converged connectivity experience for residential and small and medium-sized business customers. Advanced Wi-Fi routers with Wi-Fi 7 are expected to be available to Spectrum customers in 2024.
09/21/2023 | Dymax
Dymax, a leading manufacturer of light-curing materials and equipment, will exhibit in booth 1526 at SMTA International 2023 in Minneapolis, MN, from October 10-11.
09/21/2023 | Altus Group
Altus Group, a leading supplier of capital equipment and services to the electronics manufacturing industry, has signed an agreement with SMT Thermal Discoveries to distribute its advanced reflow soldering and thermal technology solutions in Ireland.
09/21/2023 | ViTrox
ViTrox, which aims to be the world's most trusted technology company, is pleased to announce the addition of Hayden Dalton to our team as a Field Support Engineer who based in Milwaukee, WI, effective August 21, 2023.