Books

Featured Books

smt007 Magazine

Latest Issues

Current Issue

Chips Don't Float

In Europe and the U.S., legislation is under way to revitalize PCB fabrication and packaging. What is the status of this work, and how specifically does this change the industry landscape for EMS companies? What will help keep us afloat?

Flying High With Digital Twin

The opportunity to use manufacturing simulation as a test bed for job planning and process optimization brings continuous improvement into the modern age. This may be an all-or-nothing type of project, but it's worth the investment.

Artificial Intelligence

In this issue, we (and AI) explored how and when artificial intelligence plays a role in manufacturing today. Whether on the factory floor, or in the front office, AI applications are emerging and changing how we approach planning, processes and problem solving.

Columns

Latest Columns

||| MENU
Cimetrix Helping to Digitize Factories
April 16, 2020 | Dan Feinberg, Technology Editor, I-Connect007
Estimated reading time: 2 minutes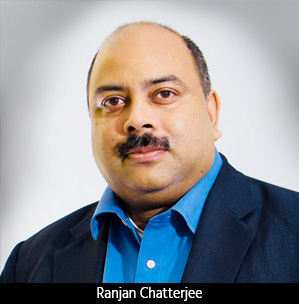 Dan Feinberg met with Cimetrix's Ranjan Chatterjee to discuss how their new Sapience software allows factories to establish communication with a wide variety of equipment across multiple lines and multiple facilities across the whole industry.
Dan Feinberg: Cimetrix's software products deliver factory automation. Tell me about it, particularly the software for connectivity, analytics, and sensing, which, from what I understand is your specialty.
Ranjan Chatterjee: Yes. We work on automating the machines, collecting data from those machines, and performing analytics on it. In other words, we provide software on both sides of the pipe as well. We provide the pipe as well We provide you with control capabilities as well as connectivity capabilities on the machines to automate them. We connect any kind of machines across the whole industry, whether it's semiconductor front end, semiconductor back end, or PCB assembly. We have customers in all of these industries. Most wafer fabrication customers use our products to do analytics, and then we provide OEE and those kinds of things. We prefer standards, but sometimes we do custom projects.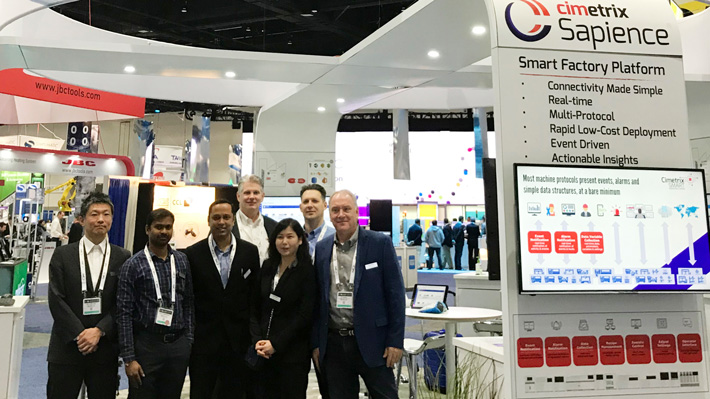 Feinberg: The semiconductor industry and board fabrication are closely connected. What are some of the similarities you see between the two?
Chatterjee: Because of the advances in packaging technology, the boundaries between the industries are blurring. SMT machines are handling wafers now, for example. PCB industries are using a variety of non-traditional substrates that require a cleanroom.
Feinberg: Likewise, what are the key differences that make implementations unique between these two industries?
Chatterjee: The main difference is the cost and complexity of the manufacturing equipment and processes in the two industries. Investment in semiconductors is much higher. Still, the need for data and analytics is the same for every industry.
Feinberg: What other software do you have? What have you been working on?
Chatterjee: One of the main things we're working on is this platform called Sapience, which is a platform for connecting any equipment with any protocol into various apps. We provide test APIs, and you can write an app. Think of it as like iOS, where you have the Apple store. They would provide you the ability to write your own application, and we will run the store; then, you will be able to connect to any kind of device, machine, robot, or a sensor.
To read this entire interview, which appeared in the March 2020 issue of SMT007 Magazine, click here.
---
Suggested Items
09/18/2023 | IPC
IPC Day France: Aerospace Electronics is an aerospace-focused networking event featuring key industry experts from NASA and Airbus and will take place on October 2, 2023 . 
09/15/2023 | TRI
Test Research, Inc. (TRI), the leading test and inspection systems provider for the electronics manufacturing industry, will join productronica 2023, which will be held at Messe München Center from November 14 – 17, 2023.
09/13/2023 | I-Connect007 Editorial Team
For this month's issue on rigid-flex design, we spoke with instructor Kris Moyer, who teaches the IPC class "PCB Design for Flex and Rigid-Flex Boards." In this wide-ranging interview, Kris breaks down the hurdles facing rigid-flex designers and offers a variety of solutions for rigid board designers taking on their first rigid-flex circuits. He also provides a few horror stories to illustrate what happens if you don't follow sound design practices, rules, and standards. And, as Kris points out, "Your fabricator is your friend."
09/13/2023 | IPC
In conjunction with NEPCON Vietnam 2023, IPC hosted its popular IPC Hand Soldering and Rework Competition in Hanoi, Vietnam on September 6-8, 2023.
09/13/2023 | Hentec Industries/RPS Automation
Hentec Industries/RPS Automation, a leading manufacturer of selective soldering, lead tinning and solderability test equipment, is pleased to announce that Sinclair Manufacturing has purchased Pulsar solderability testing and Photon steam aging systems for installation in their Chartley, Massachusetts facility.