Books

Featured Books

pcb007 Magazine

Latest Issues

Current Issue

Finding Ultra

New demands on PCB fabrication, namely advanced packaging, ultra high density interconnect (UHDI), and new specialty materials, are converging, changing the landscape of our business. Is it time to start paying close attention to this convergence?

Developing a Strategy

A solid strategy is a critical part of success. This month, we asked some of the top industry leaders and business strategy "gurus" to share their thoughts on developing strategies.

Winning With TQM

In this issue, we explore how TQM has entered the DNA of continuous improvement disciplines, and the role leadership transformation plays in this. If you've ever competed against a TQM company, you understand their winning advantage.

Columns

Latest Columns

||| MENU
An M&A Perspective on the Current Market
April 27, 2020 | I-Connect007 Editorial Team
Estimated reading time: 19 minutes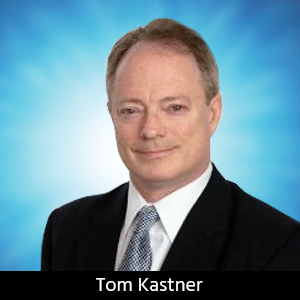 Barry Matties and Nolan Johnson spoke to Tom Kastner about what he sees from an M&A perspective in company leadership resistance to change, as well as the current state of the M&A market and how it's been affected by the COVID-19 outbreak.
Nolan Johnson: Tom, why is change so hard for some people? In your role, I'm sure that you deal with companies going through the M&A process and managing change all the time. For some, it is fairly easy, but it's difficult for others.
Tom Kastner: Absolutely. It's a huge concern for all parties. It's a big part of what we work with. Typically, it is easier for the buyer. They may have some change, but most likely, the buyer has done it before. The buyer is a larger company. It's usually not the buyer's personal money; it's not coming out of the buyer's pockets, and there's less stress for the buyer. Meanwhile, for the seller, there could be a tremendous amount of stress. One thing we do from the beginning when we first start talking to potential sellers is to walk them through the process and keep things confidential. We'll give them suggestions based on how they've run the business and how they should proceed. There's a number of tricks of the trade that we employ, but a lot of those are pretty common to our industry. It's a huge topic.
Barry Matties: As people are looking to change, the COVID-19 outbreak has an impact on a lot of deals across all industries. What interest was building in this industry for acquisitions? Were there more companies looking to acquire, or what sort of trends were you seeing?
Kastner: There was a trend in both PCBs and contract manufacturing for sellers to want to go to the market. One of the issues on the bare board side is that there are fewer prime buyers. Those prime buyers only want to acquire larger companies. For companies with $5–10 million in revenue, it's not as easy to get attention from larger companies. For companies that already have 5–10 facilities, you don't want another facility in a remote location that has $5–10 million in revenue if you already have $100 million in revenue. One of the trends we see is that in both sectors—both bare boards and contract manufacturing—unless you're of a certain size, most buyers would be very interested in moving your business into their facility but not as interested in acquiring a facility in a new location.
Matties: How many years have you been working in the PCB sector now?
Kastner: Since '96, so it has been 24 years.
Matties: You realize the demographics of our industry. There are a lot of the small- to medium-sized shops, and many of the owners are of retirement age. There's a need for many to modernize their facilities and become smart factories. That takes a lot of energy, so some of them are looking for an exit strategy. What you're describing is if they're in that $5–10 million range, it may be very difficult for them to sell.
Kastner: It's difficult for them to sell at a price that makes sense for them because a lot of them have invested $5–15 million since 1985, for instance. It's all completely depreciated. If you went to auction, you might get 100,000 or 200,000 net from all that investment. Emotionally, it's hard to accept what fair market value would be for the business. We're not in a situation where there's a scarcity of PCB manufacturers or contract manufacturers. There are so many. I just did a column titled "Down to 199," which is the number of bare board companies in North American. Who knows if the coronavirus situation is going to be part of the catalyst or other things are going to happen, but I think it's going to go down to at least 100, if not lower, in the next 10 years or so. It could be quicker than that, but until we get a real scarcity of North American PCB shops, the valuation is not going to be very good.
Matties: When you say it goes down, do you mean doors will close and not necessarily be sold in a transaction?
Kastner: There will be a combination of the two.
Matties: It seems to me that with the COVID-19 outbreak and the vulnerabilities of the supply chain coming to light, we may start seeing more and more captive facilities open in North America.
Kastner: One thing I do not see is an appetite from contract manufacturers to buy bare board companies. There's very little appetite at all. It is possible that certain companies—especially defense manufacturers and possibly medical companies—would consider shoring up that supply chain, but I don't see it yet. Again, if we go from 199 to 100, maybe we'll see more of that. Typically, what you see is there's somebody on the board of directors—whether it's an OEM or a contract manufacturer—who got burned by the PCB industry as an investor, so there's no way they're going to get into bare board production. It could happen. There are a couple of other things going on out there that I don't know have been publicly disclosed that hint at people dipping their toes into looking at captive. But for the most part, especially CMs are not that interested, and I don't see much interest from OEMs.
Matties: When we look at the Whelen model, they made a great case because they were spending millions a year in China boards. For around a few million dollars more than what they were spending before, they built their first PCB factory in New Hampshire from the ground up—GreenSource Fabrication. They made it a zero-waste, fully automated smart factory and eliminated much of the labor cost with tight control on process and quality. The results were amazing. Many people have their eyes on that. If we have more models like that, maybe the trend will start to shift. Time will tell.
Kastner: That's true. Right now, unfortunately, most companies are putting their investments into design and other aspects of their business—not so much on the supply chain side. I would love to see more companies do what Whelen did. Some companies are doing interesting things, but you don't see too many replicating that. Most people prefer to buy from China, but we'll see if that changes based on what's happening today.
Matties: What advice would you give somebody who's near the end of their career, holding onto a PCB shop?
Kastner: The main thing is to get prepared, and it takes time to do so. Prepare the business and yourself for an acquisition. There's a lot of things you can do. You never know when an offer may come in unsolicited. I would also explore the options. Talk to an M&A advisor and explore going to management, and meet with your CPA or tax/wealth advisor to find what things you can do on the financial side and see what you might need if you were going to sell.
I'd also ask yourself, "Strategically, am I ready to invest in new equipment, systems, certifications, people, and training for the next 5–10 years?" Or are you done? If you're not investing, the market will tell you that you're done. You can survive, but if you're not investing, your customers or the market will tell you that it's time to shut down.
Johnson: I hear you saying that for company management in bare board fabrication or contract manufacturing, if you're not investing in improving your equipment, processes, and capabilities right now, then you should be thinking about selling or shutting down. I'm being a little black and white in summarizing what you said, but you're always preparing for the future, or preparing to sell, or preparing to be irrelevant; you're always preparing.
Kastner: Exactly. Until recently, the economy was good, military budgets were good, and the medical side was doing well. Pretty much almost every sector was doing well except for oil, gas, and transportation. That has all changed. Nobody saw this coming, at least not the severity. It is possible to survive. I don't mean to sound too harsh because anyone who's running a bare board shop—and to a lesser extent, PCB assemblers—has been a survivor. They've survived two major recessions and a complete upheaval in the supply chain with China coming on board. That's terrific, but it's going to be harder to survive as is. You either invest or die. Some people will be able to survive, but the coronavirus situation is going to hurt a lot of people and companies. Even if you survive this, it's going to be tougher to survive the next coming years due to technological change, end-customers having more demanding designs, and more demanding quality and certification standards.
Johnson: When you talk to company leadership, can you tell if they're going to struggle with change or if they're ready?
Kastner: When we talk to owners, we get a pretty good sense of their personalities and how they're handling the whole situation. What we don't get a good idea of is the executive team or the rest of the employees. We might be able to meet some of the top executives, but sometimes we don't. It might not be until later in the process that we even meet the executive team. We're a bit handicapped in that way.
Johnson: Right, because it takes the entire senior management team working together on the same page to make a transaction like that happen. You could have some key people who are reticent to hold outs. That could be a problem in the whole dynamic.
Kastner: Correct. We encourage the owners to let us at least talk to the top 2–4 executives to educate them about the process and let them know if the goal is to keep it in place. That's what we'll talk to buyers about. If the owner has been fairly open about the strategy and where the company is going, then they're probably more open about us talking with the executive team. If they've kept everything very close to the vest, then we probably don't meet the executive team until the buyer starts meeting the executive team, which is fairly late in the process. We don't know how people are going to react. For employees, it's natural to expect the worst. If you just got married, had a baby, bought a house, or have kids that are about to go to college, you're concerned if something's going to affect your future. The natural impulse is to immediately start drafting your resume. It depends on the situation, but often, we only have visibility into the owner's thought process—not the executive team.
The other thing is that people don't always tell the truth. We've had deals where people swear up and down, "I'm part of the team, and I'm going to stay forever. We're looking forward to the process," and then a few weeks or months after a deal has closed, they're working for someone else. Other times, as soon as they hear about the process, they say, "I've seen this movie before. I'm moving to another company that made an offer. I wasn't going to take it, but since you're selling, I'm going to go over there." It's hard to control that process.
Matties: That's better than trying to sabotage the deal, though.
Kastner: Absolutely. If too many key people are leaving, then the buyer would say, "I don't have three people to pump into this company we're buying," and it could sabotage the deal. Or the buyer might still say, "We're interested, but we're going to have to move the business into ours now if you've lost your team."
Page 1 of 2
---
Suggested Items
09/22/2023 | Boeing
Boeing has announced a $10 million investment in the George W. Bush Presidential Center to support its museum and Veterans and Military Families programs. 
09/15/2023 | Northrop Grumman
Northrop Grumman Corporation's multi-intelligence MQ-4C Triton uncrewed aircraft achieved a declaration of initial operating capability (IOC) by the U.S. Navy.
09/14/2023 |
BAE Systems signed a contract with the Swedish Defence Materiel Administration (FMV) worth approximately $500 million for 48 new ARCHER artillery systems for the Swedish Army.
09/14/2023 | John Watson -- Column: Elementary, Mr. Watson
Electronics are continually evolving, driven by innovations in printed circuit board technology. Flexible PCBs have emerged as a revolutionary force, reshaping the PCB industry and influencing the design and functionality of countless electronic devices. Some believe that flexible PCBs are a relatively newer technology, but as we will see, that is not true. Since I'm an instructor, here's a short history lesson on how we got here and what we can expect.
09/13/2023 | Hentec Industries/RPS Automation
Hentec Industries/RPS Automation, a leading manufacturer of selective soldering, lead tinning and solderability test equipment, is pleased to announce that Sinclair Manufacturing has purchased Pulsar solderability testing and Photon steam aging systems for installation in their Chartley, Massachusetts facility.