Foresight to Enable Mass Screening of COVID-19 Symptoms Using Thermal Cameras, Artificial Intelligence Expertise
June 7, 2020 | Business Wire
Estimated reading time: 1 minute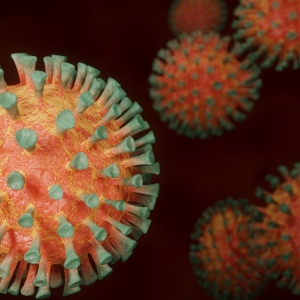 Foresight Autonomous Holdings Ltd., an innovator in automotive vision, announced that it has started developing a mass screening solution for the detection of COVID-19 symptoms based on visible-light and thermal cameras. In addition, the Company has submitted a patent application to the U.S. Patent and Trademark Office for a system and method for detection of people infected with the COVID-19 virus.
Based on the Company's extensive knowledge using FLIR thermal cameras, artificial intelligence (AI) and advanced algorithms, the system is designed to rapidly and accurately detect some of the main symptoms associated with the COVID-19 virus. Foresight's expertise in automotive vision systems and advanced algorithms will be applied to detect symptoms of COVID-19 including cough and signs of fatigue, in addition to high body temperature, thus increasing the likelihood of accurate detection and potentially eliminating false positive results. These symptoms can be identified by using the Company's intellectual property that combines both visible-light and thermal cameras.
To date, more than six million people worldwide have been confirmed as coronavirus patients, with a global death toll of over 380,000 people and rising. Foresight recognizes the need for accurate touch-free mass screening, which will help detect potential coronavirus patients in order to allow quick isolation and eventually prevent the spread of this and similar viruses. Foresight's solution is suitable for quick screening of large groups of people in high traffic areas such as airports, hospitals, sports stadiums, universities, shopping malls and residential complexes.
"The COVID-19 pandemic has created new challenges for public safety, prioritizing the prevention of another pandemic outbreak as the world begins to resume normal activities. Our extensive experience with thermal imaging and AI can be invaluable when applied to a detection solution for early symptoms of the coronavirus. Several prospective customers have already expressed interest in evaluating our unique technology", said Haim Siboni, CEO of Foresight. "Foresight will continue to work with its multinational collaborators towards the development of automotive vision systems enabling obstacle detection in harsh weather and lighting conditions."
---
Suggested Items
09/15/2023 | STARTEAM GLOBAL
STARTEAM GLOBAL, a leading manufacturer of Printed Circuit Boards (PCB), technology and service solutions, is pleased to announce the opening of our new PCB manufacturing factory in Prachinburi, Thailand, on Wednesday 27 September 2023.
09/14/2023 | Vern Solberg -- Column: Designer's Notebook
Flexible circuit applications can be as basic as furnishing electrical interconnect between two conventional circuit board assemblies, or to prove a platform for placing and interconnecting electronic components. During the planning and pre-design phase of the flexible circuit, there will be several material and process related questions that need to be addressed. Most flexible circuit fabricators welcome the opportunity to discuss their customers' flexible circuit objectives prior to beginning the actual design process.
09/14/2023 | John Watson -- Column: Elementary, Mr. Watson
Electronics are continually evolving, driven by innovations in printed circuit board technology. Flexible PCBs have emerged as a revolutionary force, reshaping the PCB industry and influencing the design and functionality of countless electronic devices. Some believe that flexible PCBs are a relatively newer technology, but as we will see, that is not true. Since I'm an instructor, here's a short history lesson on how we got here and what we can expect.
09/13/2023 | ViTrox
ViTrox, which aims to be the world's most trusted technology company, is thrilled to announce that we will be participating in Productronica Germany, at Booth #A2.504, from 14th to 17th November 2023, in International Congress Center München (ICM), Munich, Germany.
09/07/2023 | Business Wire
Terran Orbital announced the launch of our Responsive Space Initiative. Under this initiative, we are committed to providing our customers with satellite buses within just 30 days and complete satellite systems with integrated payloads within 60 days.