Books

Featured Books

pcb007 Magazine

Latest Issues

Current Issue

Finding Ultra

New demands on PCB fabrication, namely advanced packaging, ultra high density interconnect (UHDI), and new specialty materials, are converging, changing the landscape of our business. Is it time to start paying close attention to this convergence?

Developing a Strategy

A solid strategy is a critical part of success. This month, we asked some of the top industry leaders and business strategy "gurus" to share their thoughts on developing strategies.

Winning With TQM

In this issue, we explore how TQM has entered the DNA of continuous improvement disciplines, and the role leadership transformation plays in this. If you've ever competed against a TQM company, you understand their winning advantage.

Columns

Latest Columns

||| MENU
EastPrint Expands Offerings for Printed Electronics to Include CNT Hybrids
June 25, 2020 | PRWEB
Estimated reading time: 1 minute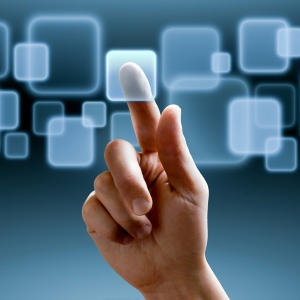 CHASM Advanced Materials, Inc, inventor of AgeNT™ – the leading ITO alternative for transparent printed electronics – announced a partnership with Eastprint, a premier printed electronics provider serving clients across North America. As an affiliate of the CHASM Preferred Integration Partner (PIP) Program, Eastprint has secured access to CHASM's line of transparent conductive printed electronics materials to offer their customers greater choice in high optoelectronic performance transparent conductors.
CHASM's line of transparent conductive films, AgeNT, offers unique performance capabilities for printed electronics integrators such as Eastprint to develop and manufacture exceptional quality and novel solutions to customers in many industries. Unlike conventional printed electronics materials, such as Indium Tin Oxide or PEDOT, AgeNT materials are transparent, flexible, robust and easy to fabricate by a simple print and etch process, making them ideal for transparent, flexible heaters, touch sensors, antennas and more.
"As a pioneer in the printed electronics industry, we've experienced first-hand the introduction of many new technologies and have helped many companies effectively and efficiently implement them into their innovative, new product lines," said Thomas Bianchi, Vice President of Eastprint, Incorporated. "Having access to a broad range of high performance materials like AgeNT and Signis from CHASM helps us provide customers an understanding of the full range of suitable materials for their application, then execute and manufacture an electronic component that cost-effectively performs as required."
Membership in the CHASM PIP network gives Eastprint access to CHASM's full product line including AgeNT – the company's exclusive CNT Hybrid platform for transparent and flexible printed electronics, as well as VC102, a printable conductive CNT ink delivering environmental stability and printing consistency without the negative color cast associated with commercial alternatives such as PEDOT.
"Eastprint is quite accomplished in the printed electronics industry experience in the broad range of capabilities to successfully transform advanced materials such as AgeNT and Signis into the electronic components product companies need in their newest product offerings," said David J. Arthur, CEO of CHASM Advanced Materials, Inc. "Market interest in new categories of products only made possible with AgeNT such as transparent antennas or transparent heaters, continues to grow rapidly and we're confident Eastprint has the skillset to transform those innovative ideas into functional, durable, and high quality electronic components."
---
Suggested Items
09/25/2023 | Purdue University
Purdue University continues building momentum as America's leading university in semiconductors, with a broad range of updates this fall semester.
09/25/2023 | Alison James
"Electronics systems are at the heart of almost all modern technology. The performance and functionality of these systems have increased at breathtaking speed, chiefly as a result of advancements in semiconductor technology. Semiconductors do not function in isolation," writes Alison James, IPC senior director of government relations, in a 2023 report for the European Commission's Directorate General for Internal Market, Industry, Entrepreneurship. "These electronics systems feature prominently in key sectors like defence, aerospace, space, automotive, medical, and high-performance computing, but electronics are vital to every industry and are central to a variety of EU priorities, including the twin digital and green transitions and Europe's technological sovereignty."
09/25/2023 | APCT
APCT, a leading name in the PCB and electronics industry, is delighted to announce the appointment of Peter Austin as its President and CEO, effective September 1. Peter takes the reins from former CEO, Steve Robinson, who has retired after years of dedicated service to the company.
09/21/2023 | KIC
KIC, a renowned pioneer in thermal process and temperature measurement solutions for electronics manufacturing, is thrilled to announce its participation in the upcoming SMTA Guadalajara Expo & Tech Forum.
09/21/2023 | Dymax
Dymax, a leading manufacturer of light-curing materials and equipment, will exhibit in booth 1526 at SMTA International 2023 in Minneapolis, MN, from October 10-11.