Books

Featured Books

pcb007 Magazine

Latest Issues

Current Issue

Finding Ultra

New demands on PCB fabrication, namely advanced packaging, ultra high density interconnect (UHDI), and new specialty materials, are converging, changing the landscape of our business. Is it time to start paying close attention to this convergence?

Developing a Strategy

A solid strategy is a critical part of success. This month, we asked some of the top industry leaders and business strategy "gurus" to share their thoughts on developing strategies.

Winning With TQM

In this issue, we explore how TQM has entered the DNA of continuous improvement disciplines, and the role leadership transformation plays in this. If you've ever competed against a TQM company, you understand their winning advantage.

Columns

Latest Columns

||| MENU
Insulectro to Distribute Brushes From Industrial Brush Corporation
July 1, 2020 | Insulectro
Estimated reading time: 1 minute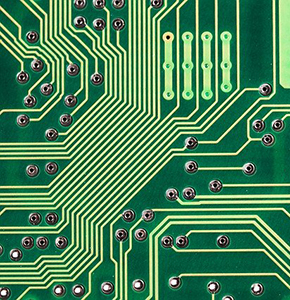 Insulectro, the largest distributor of materials for use in the printed circuit board and printed electronics industries, has announced it will distribute IBC printed circuit board pumice and deburr scrubber brushes effective immediately.
"Today we are announcing Insulectro will begin distributing Industrial Brush Corporation brush products in North America," Insulectro Director of Product Management Michelle Walsh commented, "The addition of IBC is a welcome complement to our best-in-class product portfolio."
"We are excited to broaden our product offerings to our PCB fabricators," said Kevin Barrett, Insulectro Technical Account Manager and Product Manager for the IBC line, "IBC is a pioneer in brush manufacture serving a wide variety of industries with roots dating back to 1896. At IBC, brushes are not simply a commodity manufactured by a machine. They are an art form that has been perfected over time by highly-skilled employees, some of whom have been with the company for twenty to thirty years or more."
IBC circuit board brushes feature optimal aluminum, galvanized and stainless steel construction for maximum durability. The spiral-wound design permanently locks brush filaments into a channel to prevent filament loss. Brushes are precision trimmed to maintain uniform surface finishes. To meet the increasing surface preparation requirements of the PCB industry, IBC also offers the complete range of impregnated nylon filament in grit sizes from 180 to 500.
Their pumice scrubber brushes are manufactured with precision-trimmed, fine-diameter nylon filament to ensure even and consistent brushing action. For fine line circuitry, optimum surface preparation can be achieved even on thin inner layers.
"Expect to hear more from us about IBC and its high-quality line of industrial brushes," Michelle Walsh concluded, "Expanding our world-class product line card is just another example of Insulectro's pledge to enable its customers to build better circuits faster."
Insulectro supplies advanced engineered materials manufactured by Isola, DuPont®, LCOA®, CAC, Inc., Pacothane, Focus Tech Chemicals, JX Nippon, TADCO, EMD Performance Materials, Shikoku, and Denkai America. These products are used by its customers to fabricate complex, multilayer circuit boards and to manufacture printed electronics components. Insulectro serves a broad customer base manufacturing rigid, rigid/flex and flexible circuit boards for applications in a variety of end markets including aeronautics, telecom, data communications, high speed computing, mobile devices, military, and medical. Insulectro combines its premier product offering with local inventory across North America, fabrication capabilities and backed up by expert customer and technical support services.
---
Suggested Items
09/22/2023 | Boeing
Boeing has announced a $10 million investment in the George W. Bush Presidential Center to support its museum and Veterans and Military Families programs. 
09/15/2023 | Northrop Grumman
Northrop Grumman Corporation's multi-intelligence MQ-4C Triton uncrewed aircraft achieved a declaration of initial operating capability (IOC) by the U.S. Navy.
09/14/2023 |
BAE Systems signed a contract with the Swedish Defence Materiel Administration (FMV) worth approximately $500 million for 48 new ARCHER artillery systems for the Swedish Army.
09/14/2023 | John Watson -- Column: Elementary, Mr. Watson
Electronics are continually evolving, driven by innovations in printed circuit board technology. Flexible PCBs have emerged as a revolutionary force, reshaping the PCB industry and influencing the design and functionality of countless electronic devices. Some believe that flexible PCBs are a relatively newer technology, but as we will see, that is not true. Since I'm an instructor, here's a short history lesson on how we got here and what we can expect.
09/13/2023 | Hentec Industries/RPS Automation
Hentec Industries/RPS Automation, a leading manufacturer of selective soldering, lead tinning and solderability test equipment, is pleased to announce that Sinclair Manufacturing has purchased Pulsar solderability testing and Photon steam aging systems for installation in their Chartley, Massachusetts facility.