Books

Featured Books

smt007 Magazine

Latest Issues

Current Issue

Economic Headwinds

This issue takes stock of the current economic outlook and how companies are using current conditions to move themselves through technological evolutions, workforce shifts, and financial changes. Even with these headwinds, there's forward progress to be made.

Attracting New Talent

To get different results in staffing, you must change how you define, promote and recruit your job opportunities. How do you become magnetic to high-quality early-career candidates?

Test and Inspection

Test and inspection methods are undergoing rapid change. In this issue, we consider the influence of AOI, AI, and human eyes. How exactly are these pieces of the puzzle changing the role of test and inspection?

Columns

Latest Columns

||| MENU
Catching up With Fane Friberg: Supply Chain Management Expert
July 3, 2020 | Dan Beaulieu, D.B. Management Group
Estimated reading time: 10 minutes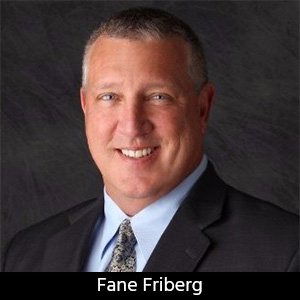 I recently spoke with Fane Friberg, principal at CEPHAS and a supply chain management expert, about how he started his company, as well as current market challenges he sees and what he thinks the future holds for companies—especially post-pandemic.
Dan Beaulieu: Fane, thanks for taking the time to talk with me today. To get started, tell me a little bit about your background.
Fane Friberg: My pleasure. I have spent over 30 years in supply chain management, sourcing, and fulfillment operations. I started by spending 10 years with General Electric (GE), working in various divisions, including GE Aircraft Engines, GE Healthcare, and GE Gas and Oil. I also worked with small job shops and some Fortune 100 companies. All of those engagements dealt with supply chain, manufacturing, sourcing, distribution, warehousing, logistics, and fulfillment.
Beaulieu: What prepared you to start your own company?
Friberg: I have an undergraduate degree in business with a major in operations management. I was recruited by GE out of college and developed my expertise in business turnarounds, focusing in on-time delivery and cost to serve, mergers and acquisitions, design/layout of manufacturing and distribution centers, and fulfillment site optimization (how many distribution centers, where are the distribution centers located, what products should be in each DC, etc.).
Beaulieu: How did you start CEPHAS?
Friberg: Many of my roles during my career involved turnaround and optimization. I have always wanted to start my own business, and I knew that at some juncture of my career, I wanted something where I could leverage the best practices from large industry organizations and small startups.
Beaulieu: There is some of that in all of us, but few of us take the initiative to actually do it, so good for you.
Friberg: To use a football term, there came to a point in my life and career where I wanted to be more than a "game manager" but rather always driving for continual improvements. I wanted to find the bottlenecks or constraints precluding 100% on-time delivery that exceeded budget expectations. And I really wanted the opportunity to help small-to-midsize businesses work with the velocity that makes them special and yet bring some of the rhythm, structure, and influence of large conglomerates. It's exciting.
Beaulieu: Were there any challenges when you went out on your own?
Friberg: I was fortunate at the beginning of my startup, where I was able to do some longer-term W2 (1099 contractor) engagements but still within the strategy of turnaround and quantified improvements. However, the biggest challenge was I had to be the supply chain/operations expert and a salesperson.
My wife was in sales. I used to always tell her how easy it was to be in sales and that the real challenge in business was not getting the order but actually making the widgets and delivering by the due date to which the sales team had committed. However, I've found the challenge is finding that business where the proprietor is ready and open to change and can structure that balance of best practices from corporate America while maintaining the basic fabric of how that business found, made, and sustained its niche.
Beaulieu: That's funny because I always thought the buyers had it easy, but the salespeople had it tough; it depends what side of the desk you're on. Now, tell us about the company. What services do you offer, and where does the name come from?
Friberg: CEPHAS means "the rock." Structuring the solutions within the supply chain as the foundation for sustained improvement and growth is the strategic imperative. And the key imperative is to help companies develop a completely smooth-running supply chain management system that provides improved on-time delivery, improved cost to serve, sales and operations planning, rough-cut capacity planning, the theory of constraint management, the implementation of simple yet effective key performance indicators (KPIs), supplier collaboration and supplier scorecard tools, and 6-S methodology—safety, sort, set in order, shine, standardize, and sustain.
Beaulieu: Providing all that, what makes your company stand out from others?
Friberg: First of all, my experience. I have been in supply chain management for many years, and during that time, I have developed a basic "boots on the ground" approach. I go into any company and develop a study of its existing systems from evaluating the existing standard operating procedures/practices that the company already has at some level. Then, I find a way to not only optimize those fundamental components but also weave in some other best practices and, most importantly, measurements. Measure what you expect.
Beaulieu: What you do can apply to any company or organization. Can you give us an example of a success story?
Friberg: There was a client who brought in someone like me as a last resort. The business was not able to deliver on time, and most jobs were exceeding quoted costs. As I got on-site and started doing my discovery, I quickly learned that one of the owner's children died at the facility. It was a freak accident during some routine weekend overtime. The passion was gone. Having children myself, I was deeply touched and humbled by the situation.
The key part of the engagement was empathy. They gave me the opportunity to work with them to help shift—for part of the day—away from the grief and look for small personal and professional successes within the business. They were able to move into another facility, with fewer memories, and have grown their business focused on their strategic imperatives. While there is no way I could provide a "solution" for the hurt—nor did I try—I focused on incremental successes, so we were able to get the business operating at their desired performance levels.
Beaulieu: As consultants, we are often forced to use empathy and understanding with our clients. I call it having a good bedside manner. It could be said that empathy might be a good consultant's secret weapon. Next, let's get into the actual logistics of your services.
Friberg: The initial engagement is a free consultation. This can be a phone call, a Zoom meeting, or an on-site visit, which is sometimes dictated by the "new normal" of our world. I ask, "What is/are the pain-point(s) for the business?" "What key areas do you feel you are underperforming relative to your strategic imperatives of your customer's needs?" and, "What do you measure, such as KPIs, and how are you performing to those?" Nine times out of 10, on-time delivery is key.
Page 1 of 2
---
Suggested Items
12/08/2023 | DuPont
DuPont announced it has received a perfect score of 100 on the Human Rights Campaign Foundation's 2023-2024 Corporate Equality Index (CEI), the nation's foremost benchmarking survey and report measuring corporate policies and practices related to LGBTQ+ workplace equality.
12/07/2023 | BUSINESS WIRE
Element Solutions Inc, a global and diversified specialty chemicals company, has received two prestigious sustainability awards for the third consecutive year: a ranking on Newsweek's list of America's Most Responsible Companies and an EcoVadis Medal.
12/05/2023 | Travis Kelly -- Column: American Made Advocacy
For this month's PCBAA Member Profile, the focus is on Hari Pillai, president, Technology Components, Sanmina. Hari says, "I think I've had a good dose of luck throughout my career. But beyond luck, I had a vision to become a general manager as far back as my undergraduate years. I made all my career decisions based on that. My evaluation criteria was always, "How does this opportunity get me closer to my goal?" Sometimes opportunities come from unexpected places."
11/27/2023 | Spirit AeroSystems, Inc.
Skyrora and Spirit AeroSystems have announced a collaboration on orbital launch capability. The companies celebrated the announcement on the conference's opening day in Belfast, home to Spirit's largest UK manufacturing facility.
11/20/2023 | Cadence Design Systems, Inc.
Cadence Design Systems, Inc. announced that Fortune magazine and Great Place To Work® have honored the company as one of the 2023 World's Best Workplaces™ for the eighth time, ranking Cadence #9.