Books

Featured Books

pcb007 Magazine

Latest Issues

Current Issue

Finding Ultra

New demands on PCB fabrication, namely advanced packaging, ultra high density interconnect (UHDI), and new specialty materials, are converging, changing the landscape of our business. Is it time to start paying close attention to this convergence?

Developing a Strategy

A solid strategy is a critical part of success. This month, we asked some of the top industry leaders and business strategy "gurus" to share their thoughts on developing strategies.

Winning With TQM

In this issue, we explore how TQM has entered the DNA of continuous improvement disciplines, and the role leadership transformation plays in this. If you've ever competed against a TQM company, you understand their winning advantage.

Columns

Latest Columns

||| MENU
Nano Dimension Appoints LM Instruments to Market PCB/Hi-PEDs 3D-Printers
July 9, 2020 | Globe Newswire
Estimated reading time: 1 minute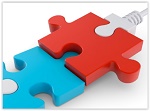 Nano Dimension Ltd., a leading Additively Manufactured Electronics (AME)/PE (Printed Electronics) provider, has signed an agreement with LM Instruments, which will represent Nano Dimension in the Mid-Atlantic States by marketing its 3D-Fabrication Machines for High-Performance Electronic Devices (Hi-PEDs).
LM Instruments is a reputed manufacturers' representative organization focused on the electronics manufacturing industry. LM Instruments' President, Alfred Freire, commented: "The Mid-Atlantic electronics manufacturing industry is predominantly categorized by prime contractors in the defence and space industries. Furthermore, the end user is always looking for short time-to-market, together with the highest quality, to meet the stringent requirements of their mission critical applications. The ground-breaking technology in these 3D-Fabrication Machines reduces the development cycle time. It is now possible to enable on-site prototyping and it can be done within a few hours instead of a few weeks."
LM Instruments will work with Nano Dimension to market this new, disruptive technology, enabling rapid Proof of Concepts (PoC) of 3D Hi-PEDs. The DragonFly LDM machine can be placed in the work area to fabricate the device overnight. It eliminates the need to send IP rich electronic circuit files to another supplier or even in some cases to another continent. With the DragonFly LDM 3D Additive Manufacturing Electronics technology, it becomes easy to print functional electronics PoCs and complex multi-layer Hi-PEDs, in-house.
---
Suggested Items
09/25/2023 | Purdue University
Purdue University continues building momentum as America's leading university in semiconductors, with a broad range of updates this fall semester.
09/25/2023 | Alison James
"Electronics systems are at the heart of almost all modern technology. The performance and functionality of these systems have increased at breathtaking speed, chiefly as a result of advancements in semiconductor technology. Semiconductors do not function in isolation," writes Alison James, IPC senior director of government relations, in a 2023 report for the European Commission's Directorate General for Internal Market, Industry, Entrepreneurship. "These electronics systems feature prominently in key sectors like defence, aerospace, space, automotive, medical, and high-performance computing, but electronics are vital to every industry and are central to a variety of EU priorities, including the twin digital and green transitions and Europe's technological sovereignty."
09/25/2023 | APCT
APCT, a leading name in the PCB and electronics industry, is delighted to announce the appointment of Peter Austin as its President and CEO, effective September 1. Peter takes the reins from former CEO, Steve Robinson, who has retired after years of dedicated service to the company.
09/21/2023 | KIC
KIC, a renowned pioneer in thermal process and temperature measurement solutions for electronics manufacturing, is thrilled to announce its participation in the upcoming SMTA Guadalajara Expo & Tech Forum.
09/21/2023 | Dymax
Dymax, a leading manufacturer of light-curing materials and equipment, will exhibit in booth 1526 at SMTA International 2023 in Minneapolis, MN, from October 10-11.