TT Electronics Receives Grant From Innovate UK
August 6, 2020 | TT Electronics
Estimated reading time: 1 minute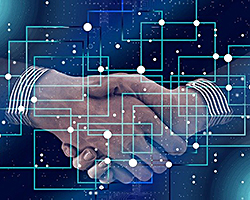 TT Electronics, a global provider of engineered electronics for performance critical applications, today announced it will receive Innovate UK funding for furthering innovation in the nation's civil aerospace industry. These funds have been awarded to participants in the Aerospace Electric Propulsion Equipment, Controls & machines (AEPEC) project led by Safran. The project also brings together 3T PRD, MEP, Midland Tool and Design and the University of Bristol as part of the consortium being supported by Innovate UK.
Over the next five years, TT will receive an overall award of £620,157 with the majority funded within the next three. TT's Innovate UK grant will be allocated primarily to support and accelerate the development of more electric aircraft via the company's increasingly integrated power electronics solutions designed specifically for deployment in propulsion and control system applications.
Engineering Director at TT Electronics, Julian Thomas, notes "TT is firmly committed to ensuring we play our part in creating and supporting the future of the Aerospace and Defence industry. This Innovate UK recognition supports our pledge to advance industry progress with more electric aircraft – an initiative that is of critical environmental importance, especially over the next few years."
"TT Electronics being a recognised and competent supplier of electronic power conversion equipment to the aerospace industry, has been selected as part of the consortium to work on the pivotal AEPEC project, which will deliver key technologies for the future of flight," said Naveed Sheikh, Head of R&T, Rotating Machines Business Line, SAFRAN Electrical & Power UK Ltd.
---
Suggested Items
12/04/2023 | USPAE
Seven microelectronics firms received nearly $10 million in combined funding to commercialize technologies of interest to the U.S. military services as winners of the Defense Business Accelerator (DBX) Microelectronics Challenge. This groundbreaking initiative is funded by the Department of Defense (DoD) and led by the U.S. Partnership for Assured Electronics (USPAE).
11/30/2023 | BUSINESS WIRE
Nordson Electronics Solutions, a global leader in electronics manufacturing technologies, is pleased to announce the release of the new ASYMTEK Select Coat® SL-1040 conformal coating system.
11/29/2023 | TT Electronics
TT Electronics, a global provider of custom power solutions and engineered technologies, has announced that its Power and Control business has officially opened its new state-of-the-art research, development and manufacturing facility.
11/27/2023 | IPC
IPC welcomes the actions outlined today by the U.S. Government "to strengthen supply chains critical to America's economic and national security."
11/27/2023 | GOEPEL Electronics
The US branch of GÖPEL electronic is proud to announce the addition of David Kalaidjian as the new National Sales Development Manager.