Books

Featured Books

smt007 Magazine

Latest Issues

Current Issue

Chips Don't Float

In Europe and the U.S., legislation is under way to revitalize PCB fabrication and packaging. What is the status of this work, and how specifically does this change the industry landscape for EMS companies? What will help keep us afloat?

Flying High With Digital Twin

The opportunity to use manufacturing simulation as a test bed for job planning and process optimization brings continuous improvement into the modern age. This may be an all-or-nothing type of project, but it's worth the investment.

Artificial Intelligence

In this issue, we (and AI) explored how and when artificial intelligence plays a role in manufacturing today. Whether on the factory floor, or in the front office, AI applications are emerging and changing how we approach planning, processes and problem solving.

Columns

Latest Columns

||| MENU
iNEMI Publishes Best Practices for Electronic Equipment When Disinfecting for COVID-19
August 12, 2020 | iNEMI
Estimated reading time: 1 minute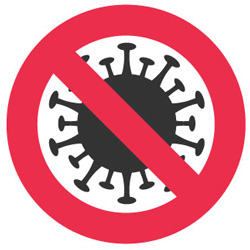 The International Electronics Manufacturing Initiative (iNEMI) announced publication of "Recommended Best Practices for Protecting the Reliability and Integrity of Electronic Products and Assemblies when Disinfecting for SARS-CoV-2 (COVID-19)."
"With the COVID-19 crisis, several of our members have contacted iNEMI for guidance on how to mitigate the possible detrimental impact of disinfecting procedures on electronic equipment and assemblies," said Marc Benowitz, iNEMI CEO. "There are guidelines from groups such as the U.S. EPA, CDC and the World Health Organization (WHO) regarding cleaning and disinfecting for COVID-19, but none of these address the impact of disinfectants and their application methods on electronic equipment and assemblies."
"Many commonly recommended disinfection substances and/or application methods could potentially cause failures in electronic equipment if the internal electronics were inadvertently exposed to them," continued Benowitz. "This is an obvious concern for electronics manufacturers who are wanting to ensure the safety of their employees, supply chain partners and customers, while protecting the reliability and integrity of their products."
Benowitz explains that, in response to this industry need, a team of experts from across iNEMI member organizations reviewed key industry, government and technical sources and assembled a best practices document. The team assessed the chemicals included in the U.S. EPA List N: Disinfectants for Use Against SARS-CoV-2 (COVID-19) and common application methods, identifying those substances that minimize the risk of negative impact on electronic equipment when applied in an appropriate manner. 
iNEMI's best practices are now available on the iNEMI website.
---
Suggested Items
09/21/2023 | KIC
KIC, a renowned pioneer in thermal process and temperature measurement solutions for electronics manufacturing, is thrilled to announce its participation in the upcoming SMTA Guadalajara Expo & Tech Forum.
09/21/2023 | Dymax
Dymax, a leading manufacturer of light-curing materials and equipment, will exhibit in booth 1526 at SMTA International 2023 in Minneapolis, MN, from October 10-11.
09/21/2023 | Altus Group
Altus Group, a leading supplier of capital equipment and services to the electronics manufacturing industry, has signed an agreement with SMT Thermal Discoveries to distribute its advanced reflow soldering and thermal technology solutions in Ireland.
09/21/2023 |
Intraratio, a provider of enterprise software solutions, is pleased to announce that Ryan Gamble, CEO and Founder of Intraratio, will deliver an informative keynote presentation at SMTA International 2023. T
09/20/2023 | PRNewswire
ICZOOM Group Inc., a B2B electronic component products e-commerce platform, provided details on the Company's accelerated growth and steady market expansion strategy, as the Company leverages its strengthened balance sheet and fortified global brand following its successful listing on Nasdaq earlier this year.