Books

Featured Books

pcb007 Magazine

Latest Issues

Current Issue

The Registration Sweet Spot

Registration is underrated and underappreciated. The key is to ensure proper registration from layer to layer across the entire printed circuit board. It's a holistic process requiring anticipation, prediction, precise attention at each step, and detailed data tracking and monitoring.

High-reliability Fabrication

In this month's issue, our expert contributors discuss the latest in technologies, trends, complexities and resources regarding high-reliability fabrication.

Finding Ultra

New demands on PCB fabrication, namely advanced packaging, ultra high density interconnect (UHDI), and new specialty materials, are converging, changing the landscape of our business. Is it time to start paying close attention to this convergence?

Columns

Latest Columns

||| MENU
Rogers Introduces RO4450T Glass Reinforced Thermoset Multi-Thickness Bondply
August 31, 2020 | Rogers Corporation
Estimated reading time: 1 minute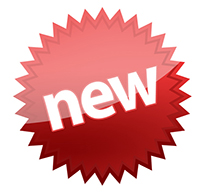 Wireless circuit designers can now enjoy a true breakthrough with Rogers Corporation's RO4450T™ bondply. This product offers designers a spread glass reinforced bonding material in seven thickness options ranging between 0.0025" (0.064mm) and 0.006" (0.152mm), greatly improving flexibility for high multilayer board count designs.
RO4450T glass reinforced thermoset bondplies were developed for wireless circuit designers looking for a better performing and more reliable alternative to FR-4 materials. The thermosetting hydrocarbon ceramic resin system facilitates a high post cure Tg, making these materials an excellent choice for multilayers requiring sequential laminations as fully cured RO4400 bondplys are capable of handling multiple lamination cycles.
In addition, FR-4 compatible bond requirements permit RO4450T bondply and low flow FR-4 bondply to be combined into non-homogeneous multilayer constructions using a single bond cycle. RO4450T bondplys are recognized by Underwriter Laboratories with the UL 94 V-0 flame rating, and are compatible with lead-free processes.
About Rogers Corporation
Rogers Corporation is a global leader in engineered materials to power, protect, and connect our world. With more than 180 years of materials science experience, Rogers delivers high-performance solutions that enable clean energy, internet connectivity, and safety and protection applications, as well as other technologies where reliability is critical. Rogers delivers Power Electronics Solutions for energy-efficient motor drives, e-Mobility and renewable energy; Elastomeric Material Solutions for sealing, vibration management and impact protection in mobile devices, transportation interiors, industrial equipment and performance apparel; and Advanced Connectivity Solutions for wireless infrastructure, automotive safety and radar systems. Headquartered in Arizona (USA), Rogers operates manufacturing facilities in the United States, China, Germany, Belgium, Hungary, and South Korea, with joint ventures and sales offices worldwide. For more information, visit www.rogerscorp.com.
---
Suggested Items
11/29/2023 | Anaya Vardya -- Column: Standard of Excellence
To sustain a standard of excellence, it's equally important to look at both what we're doing today as well as what we'll do in the future. In other words, plan ahead. In that spirit, I thought it would be prudent to peek into the future and talk about what a printed circuit board fabrication facility with a "standard of excellence" will look like five years from now.
11/27/2023 | PRNewswire
Since its isolation in 2004, graphene has received widespread attention as a 'wonder' material, with the reported potential to enable a whole host of next-generation technologies, some of which would not be out of place in the latest sci-fi blockbuster.
11/24/2023 | PRNewswire
Superconductors are materials that offer no resistance to electrical current flowing through them. Combining their study with spintronics, which deals with the intrinsic spin of electrons and their use in electronics, has paved the way for the new field of superconducting spintronics.
11/21/2023 | ACN Newswire
Researchers of RIKEN at Japan's state-of-the-art synchrotron radiation facility, SPring-8, and their collaborators, have developed a faster and simpler way to carry out segmentation analysis, a vital process in materials science.
11/17/2023 | SHENMAO
SHENMAO Technology is proud to commemorate its 50th anniversary. Founded in 1973, SHENMAO has witnessed the evolution of Taiwan's electronics industry, playing a pivotal role in shaping the landscape of solder materials and setting new industry stanards.