Books

Featured Books

smt007 Magazine

Latest Issues

Current Issue

Economic Headwinds

This issue takes stock of the current economic outlook and how companies are using current conditions to move themselves through technological evolutions, workforce shifts, and financial changes. Even with these headwinds, there's forward progress to be made.

Attracting New Talent

To get different results in staffing, you must change how you define, promote and recruit your job opportunities. How do you become magnetic to high-quality early-career candidates?

Test and Inspection

Test and inspection methods are undergoing rapid change. In this issue, we consider the influence of AOI, AI, and human eyes. How exactly are these pieces of the puzzle changing the role of test and inspection?

Columns

Latest Columns

||| MENU
Z-AXIS Expands Custom Wire and Cable Assembly Production
September 18, 2020 | Z-AXIS
Estimated reading time: 1 minute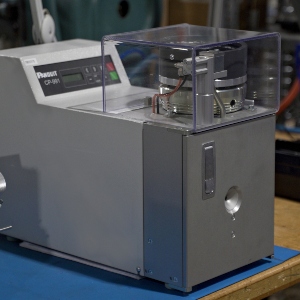 Z-AXIS, Inc. has expanded its production capacity for custom cable assemblies and wire harnesses, with a $40,000 investment in automated production and test equipment at its contract design and manufacturing center near Rochester, NY. The new equipment includes a Panduit CP Series ferule crimp press, a Kingsing KS-W66 Series heavy duty rotary cable stripper, a Gamma Mark III Plus heat shrink label printer, and a CableEye continuity tester.
"Custom cable assemblies and wire harnesses are essential for commercial, industrial and medical electronic equipment," said Michael Allen, President of Z-AXIS. "With continuous investment in automation we boost capacity and throughput, keep costs down for our customers, and continue to meet high quality standards. Whether it's cable assemblies, printed circuit board assemblies (PCBAs) or full box build services, we support leading customers with electronics manufacturing in the USA."
The Panduit ferule crimp press supplements existing AMP K presses. It automates wire stripping, ferrule placement, and ferrule crimping with an average cycle time of less than 1.5 seconds. The programmable system with vibratory-bowl feeder accommodates loose-piece ferrules from 24 to 12 AWG. Integral wire stripping eliminates the need to use pre-stripped wire, saving a step and preventing the installation of ferrules onto any turned-back strands, which can result when using pre-stripped wire.
The Kingsing rotary cable stripper is optimized for co-axial, tri-axial, and other multi-layered cable stripping in up to nine layers. It supports full stripping, half stripping, middle stripping and twisting.  It is easily programmable for cable diameter, stripping length and pull-off length. Precision cable centering and rotary blades delivery highly accurate cutting, removing the insulation close to the conductor for reduced pull-off force. It supports complex cable assembly production with high processing speeds.
The Gamma label printer prints on heat shrink tubing at high speeds, up to 11 inches per second, and cuts the tubing to specifications. The tubing is then applied to cables from 1/16" to 2.5" in diameter. High-resolution printing clearly identifies cables, while the heat shrink tubing can be used to provide strain relief.
The CableEye test system checks basic continuity and detects opens, shorts, mis-wires and intermittent connections in a wire harness or cable assembly. It features 128 test points and handles cables with up to 64 conductors. The test bed accommodates more than 200 standard connector types
---
Suggested Items
12/01/2023 | GÖPEL electronic
Having been responsibly committed to a clean environment for many years, GÖPEL electronic GmbH has taken an important step towards greater climate protection by obtaining its initial certification in accordance with DIN EN ISO 14001:2015.
11/30/2023 | Chris Young, Young Engineering Services
There are many ways, dozens to be sure, and most likely many more, to streamline a PCB design. My goal here is to pick a single-digit number of rules to abide by, that can be reasonably adhered to, and provide some bang for the buck. These rules are meant to reduce design scope creep, avoid PCB respins, and improve production yields.
11/30/2023 | Keysight Technologies, Inc.
Keysight Technologies, Inc. announces that Arbe has selected the E8719A Radar Target Solution (RTS) to test the Arbe 4D imaging radar chipset for automotive applications.
11/29/2023 | TRI
Test Research, Inc. (TRI), the industry's leading provider of Test and Inspection systems for the electronics manufacturing industry, is pleased to announce the expansion of its Malaysian office, which opened in 2010.
11/27/2023 | GOEPEL Electronics
The US branch of GÖPEL electronic is proud to announce the addition of David Kalaidjian as the new National Sales Development Manager.