Books

Featured Books

pcb007 Magazine

Latest Issues

Current Issue

Finding Ultra

New demands on PCB fabrication, namely advanced packaging, ultra high density interconnect (UHDI), and new specialty materials, are converging, changing the landscape of our business. Is it time to start paying close attention to this convergence?

Developing a Strategy

A solid strategy is a critical part of success. This month, we asked some of the top industry leaders and business strategy "gurus" to share their thoughts on developing strategies.

Winning With TQM

In this issue, we explore how TQM has entered the DNA of continuous improvement disciplines, and the role leadership transformation plays in this. If you've ever competed against a TQM company, you understand their winning advantage.

Columns

Latest Columns

||| MENU
Real Time with...SMTAI 2020: Seika's Preparation Pays Off
October 2, 2020 | Real Time with...SMTAI
Estimated reading time: 5 minutes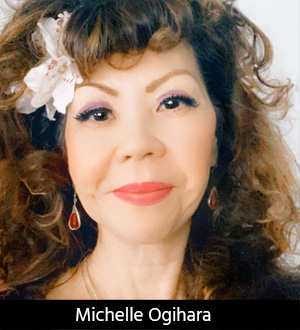 Nolan Johnson and Seika Machinery's Michelle Ogihara, senior sales and marketing manager, catch up on SMTAI 2020. Michelle shares her team's generally positive experience in preparing for the exhibition, details the new products on display in the Seika virtual booth, and describes an experience from SMTAI that could have only happened at a virtual event like this.
View more videos and show-related content at Real Time with… SMTAI 2020 virtual.
Prefer to read this interview? Here's the audio transcript:
Nolan Johnson: Hi, Nolan Johnson here for Real Time with… SMTAI, the virtual edition. Today, I'm talking with Michelle Ogihara from Seika Machinery. She's the senior sales and marketing manager there. Michelle, welcome.
Michelle Ogihara: Thank you very much for having me. I appreciate it.
Johnson: Tell me about the show experience in SMTAI. We're talking just as the show is finished, so we're at the tail end of the entire experience. How did you and your team adjust to the virtual environment? How did it go?
Ogihara: We were nervous at first because we didn't know what to expect; however, the team came together, and we assembled very comprehensive PowerPoint presentations. Because we have over 20 different lines that we represent, we needed to make sure that we could show each of the products and highlight all of the different products within the brands themselves.
We were able to do that. We selected some of our most well-known and top-tier equipment and put it in a concise presentation, and we also added some of the videos online that were all made available. We were actually really excited to see what we could come up with and put together for our booth. It went well. It was a little daunting at first, but once we got going, it came together very well.
Johnson: That's great to hear. It definitely was a different preparation path to get ready for the show.
Ogihara: Absolutely.
Johnson: But it sounds like it worked out well for you.
Ogihara: Yes.
Johnson: Great. Now, Seika had some new equipment at the show.
Ogihara: Yes, we did. Even within our existing brands that we represent—for example, the Sawa ultrasonic cleaners—we did show the new product line. We showed the automatic stencil aperture inspection system, so it would be able to digitally capture the images of even the very fine-pitch stencils, record them, and keep them for traceability purposes.
That was one of the new products we highlighted, and we also showed the BM 500 fully automatic stencil cleaner that is designed to clean for semiconductors—a way for bump types of very fine-pitch apertures. That's something that we launched and a lot of new products actually that we featured.
Johnson: A lot of content to see in the booth going forward. With the expo closed, if people are watching this video and catching up now after the show has finished, how should they follow up with you that to find out more about what was included?
Ogihara: We certainly have our website address. There's a tab for each of the different product lines that we're representing in the booth, which will take you directly to our website. And, of course, there's the contact desk page and the RFQ page. There are many ways to contact us and to inquire more in detail about our equipment.
Johnson: Good. Michelle, you have also been fairly involved in the SMTA.
Ogihara: Yes, I am an SMTA ambassador very proudly.
Johnson: That's my point exactly. You had some involvement in the overall event. What about the virtual experience for you as both an exhibitor and somebody involved in the SMTA? Was there a surprising moment in which something happened in the virtual environment that could only have happened because you were virtual?
Ogihara: Every year, it's an annual event where we get together, see each other, hug, and talk in person, and we knew that that was going to be a missing point this year—everything would be virtual. At the chapter officer meetings that we held, everything was held in breakout sessions, and yesterday, we had a very successful women's leadership program. This was actually our 10th anniversary. I'm part of the committee, which is made up of a group of amazing, capable women, and men were supporting us as well. We had discussed, "How could we make it meaningful? How could we engage every person so that they felt as if we were in the room present together?"
And the surprising thing that we found out was the technical sessions went out without a hitch. Lenora Clark also presented some amazing technical information, but what we do every year is we also have this roundtable speed chat every 10–20 minutes when they get to discuss topics that are really relevant in being able to handle our business responsibilities, as well as our family and just the world of being women in engineering and professional fields.
This year, we asked, "How were we going to do that?" And we broke up into breakout rooms on Zoom, and we were in each of the facilitators actually move from breakout room to breakout room and talk about a certain topic. We kept it on point for 20 minutes, as usual.
But what we found is we bonded in our existing groups. And the more that we shared, the more that we found out about each individual person participating. This was so moving and meaningful. I think that was something that really became eye-opening for each one of us on the committee, and I think that everybody enjoyed it as a result. And we had to have karaoke at the end, and I think we recorded it. Trying to do karaoke on Zoom is a really interesting experience. It's a lot of fun. Hopefully, people will enjoy that as well.
Johnson: As a student of music who takes his guitar lessons through Zoom, it is quite a challenge. I agree. That's fantastic. Something came out of that experience that now I can tell the question on the committee is, "How do we duplicate the virtual experience when we're together live next time?"
Ogihara: Exactly. I think going forward, we're going to be doing somewhat of a hybrid. We're going to be inclusive for those of us who can't meet in person for these types of conferences and shows, but enabling to reach out to a wider audience and still keep that connection as if we were all together in the same event—at least that's what I hope.
Johnson: It will be a delight to see you live at the next event. Thank you so much for taking the time to talk with us.
Ogihara: Thank you so much for having me. I really appreciate it. Thank you.
Johnson: Talking once again with Michelle Ogihara from Seika Machinery. I'm Nolan Johnson for Real Time with… SMTAI. Thanks to all.
Ogihara: Thank you, Nolan.
---
Suggested Items
09/21/2023 | KIC
KIC, a renowned pioneer in thermal process and temperature measurement solutions for electronics manufacturing, is thrilled to announce its participation in the upcoming SMTA Guadalajara Expo & Tech Forum.
09/21/2023 | Dymax
Dymax, a leading manufacturer of light-curing materials and equipment, will exhibit in booth 1526 at SMTA International 2023 in Minneapolis, MN, from October 10-11.
09/21/2023 | Altus Group
Altus Group, a leading supplier of capital equipment and services to the electronics manufacturing industry, has signed an agreement with SMT Thermal Discoveries to distribute its advanced reflow soldering and thermal technology solutions in Ireland.
09/21/2023 |
Intraratio, a provider of enterprise software solutions, is pleased to announce that Ryan Gamble, CEO and Founder of Intraratio, will deliver an informative keynote presentation at SMTA International 2023. T
09/20/2023 | PRNewswire
ICZOOM Group Inc., a B2B electronic component products e-commerce platform, provided details on the Company's accelerated growth and steady market expansion strategy, as the Company leverages its strengthened balance sheet and fortified global brand following its successful listing on Nasdaq earlier this year.