Books

Featured Books

pcb007 Magazine

Latest Issues

Current Issue

Finding Ultra

New demands on PCB fabrication, namely advanced packaging, ultra high density interconnect (UHDI), and new specialty materials, are converging, changing the landscape of our business. Is it time to start paying close attention to this convergence?

Developing a Strategy

A solid strategy is a critical part of success. This month, we asked some of the top industry leaders and business strategy "gurus" to share their thoughts on developing strategies.

Winning With TQM

In this issue, we explore how TQM has entered the DNA of continuous improvement disciplines, and the role leadership transformation plays in this. If you've ever competed against a TQM company, you understand their winning advantage.

Columns

Latest Columns

||| MENU
Real Time with… AltiumLive 2020: Event Wrap-Up With Judy Warner
November 5, 2020 | I-Connect007 Editorial Team
Estimated reading time: Less than a minute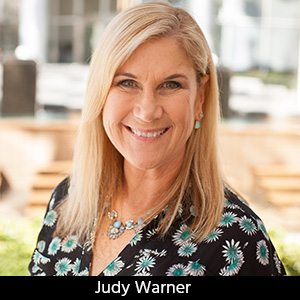 Andy Shaughnessy and Judy Warner, director of marketing and community engagement for Altium, discuss the recent virtual AltiumLive events and what the company—and the PCB design community—have learned from the uncertain times of 2020.
Visit Real Time with… AltiumLive 2020 to catch the latest video interviews and event-related content.
---
Suggested Items
09/15/2023 |
Intelsat, operator of one of the world's largest integrated satellite and terrestrial networks and leading provider of inflight connectivity (IFC), today announced a new content distribution system that will use the internet to transport quality video content around the globe.
09/11/2023 | Dan Beaulieu -- Column: It's Only Common Sense
Just counting clicks on your website as an indication of the success of your marketing and advertising campaigns means you don't really have a good handle on what true marketing really is. In fact, taking a narrow view of a campaign by focusing a proverbial microscope lens on just one aspect of the program is a very poor indicator of what a campaign is delivering. Marketing is a true mosaic. It has many facets that contribute to a fully holistic marketing effort. It must include advertising, as well as messaging, branding, content creation and distribution, SEO, social media, and even guerilla marketing.
06/26/2023 | Würth Elektronik
At the Greentech Festival in Berlin, Würth Elektronik demonstrated how wireless connectivity with an IoT-networked prototype of a digital greenhouse, can contribute to feeding a rapidly growing world population.
06/21/2023 | I-Connect007
Available on I-007e and Spotify, Episode 6 of I-Connect007's podcast, On the Line with… features an interview with Siemens' Jonathan Fromm, product owner in predictive analytics, who introduces us to the "eight R's" of sustainability. Fromm also draws parallels between the idea of thinking globally and the act of crafting holistic sustainability initiatives.
06/07/2023 | I-Connect007
Episode 5 of I-Connect007's podcast, On the Line with… features an interview with Zac Elliot, Siemens technical marketing engineer, who discusses sustainability in logistics internal to the factory. Listeners will hear how ineffective logistics create wasted effort in the form of ineffective materials transfers, or increasing line down-time when materials are not flowing to the line properly.