Books

Featured Books

smt007 Magazine

Latest Issues

Current Issue

Economic Headwinds

This issue takes stock of the current economic outlook and how companies are using current conditions to move themselves through technological evolutions, workforce shifts, and financial changes. Even with these headwinds, there's forward progress to be made.

Attracting New Talent

To get different results in staffing, you must change how you define, promote and recruit your job opportunities. How do you become magnetic to high-quality early-career candidates?

Test and Inspection

Test and inspection methods are undergoing rapid change. In this issue, we consider the influence of AOI, AI, and human eyes. How exactly are these pieces of the puzzle changing the role of test and inspection?

Columns

Latest Columns

||| MENU
This Month in SMT007 Magazine: The Skilled Worker
January 5, 2021 | Leo Lambert, EPTAC
Estimated reading time: 2 minutes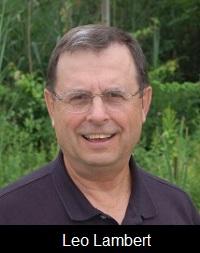 "Knowledge has to be improved, challenged, and increased constantly, or it vanishes." —Peter Drucker
Why do we train and educate our employees? Here, I will share my perspective based on what is happening in facilities trying to outsource their products, as I see that many companies are losing the tribal knowledge of how things are manufactured and the basic skills necessary to physically build a product.
The ability to make good decisions is crucial for your employees making your products. They must use decisions in knowing which tool to use, how to use that particular tool, how to read the print to remove and replace a component, and how to make necessary changes so your product works. Regardless of where you are working, there are many decisions to be made and each employee should have enough knowledge about their job to make those decisions—no matter how minor the task may seem.
In this article, I will explore some fundamental ideas underlying the overarching question, "Why do we train our employees?" Clarifying these key strategies will lead to more effective training and a proper focus on the actual training needs.
What Resources Do You Need to Make This Happen?
Skill training will require learning new technologies and skills to manufacture new products. Companies need to be aware of what is coming so they can prepare the tools to manufacture the product. There may be some new techniques or equipment which may be necessary to learn as well as provide the ability to make these new products with minimal rework or rejects.
Who Are the Skilled Workers?
Skilled workers know what they are doing and have the skills to do the job. Don't forget the formula "Ability = Knowledge + Skills." The skilled worker needs to know what to do and what their responsibilities are. Skilled workers must be trained to certain proficiency levels. In manufacturing, they apply their skills to the respective products, as they are the last line of defense before the product goes to the customer. It's necessary to have someone who is capable, has the incentive, and is happy doing the work. This makes a skilled worker. Therefore, companies must pay attention to their employees who physically make the products. When they are proficient, have the proper tools to manufacture the product, and are noted as major contributors to the end product, their value increases.
To read this entire article, which appeared in the January 2021 issue of SMT007 Magazine, click here.
---
Suggested Items
12/05/2023 | PRNewswire
Samsung Foundry certified Ansys' RaptorX on-chip electromagnetic (EM) solution for analyzing high-speed products manufactured with Samsung's 8nm (nanometer) LN08LPP Low Power Plus silicon process.
12/04/2023 | TrendForce
TrendForce investigations reveal a significant leap in the DRAM industry for 3Q23, with total revenues soaring to US$13.48 billion—marking 18% QoQ growth.
11/30/2023 | PRNewswire
VPT, Inc., a HEICO company, VPT, Inc., a trusted provider of power conversion solutions for aerospace and defense, proudly announces its latest achievement of obtaining SAE AS9100 Revision D certification. SAE AS9100 Revision D enhances VPT's existing suite of certifications, including MIL-PRF-38534, MIL-STD-883, J-STD-001 (Space), IPC-A-610, and IPC-A-600, further cementing our commitment to excellence in quality and reliability.
11/29/2023 | Siemens
Siemens Digital Industries Software set the benchmark for innovation in the field of engineering simulation with the launch of two groundbreaking solutions - HEEDS™ AI Simulation Predictor software and Simcenter™ Reduced Order Modeling software.
11/27/2023 | PRNewswire
Since its isolation in 2004, graphene has received widespread attention as a 'wonder' material, with the reported potential to enable a whole host of next-generation technologies, some of which would not be out of place in the latest sci-fi blockbuster.