Books

Featured Books

smt007 Magazine

Latest Issues

Current Issue

Chips Don't Float

In Europe and the U.S., legislation is under way to revitalize PCB fabrication and packaging. What is the status of this work, and how specifically does this change the industry landscape for EMS companies? What will help keep us afloat?

Flying High With Digital Twin

The opportunity to use manufacturing simulation as a test bed for job planning and process optimization brings continuous improvement into the modern age. This may be an all-or-nothing type of project, but it's worth the investment.

Artificial Intelligence

In this issue, we (and AI) explored how and when artificial intelligence plays a role in manufacturing today. Whether on the factory floor, or in the front office, AI applications are emerging and changing how we approach planning, processes and problem solving.

Columns

Latest Columns

||| MENU
This Month in SMT007 Magazine: The Skilled Worker
January 5, 2021 | Leo Lambert, EPTAC
Estimated reading time: 2 minutes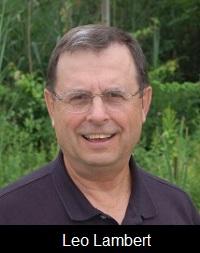 "Knowledge has to be improved, challenged, and increased constantly, or it vanishes." —Peter Drucker
Why do we train and educate our employees? Here, I will share my perspective based on what is happening in facilities trying to outsource their products, as I see that many companies are losing the tribal knowledge of how things are manufactured and the basic skills necessary to physically build a product.
The ability to make good decisions is crucial for your employees making your products. They must use decisions in knowing which tool to use, how to use that particular tool, how to read the print to remove and replace a component, and how to make necessary changes so your product works. Regardless of where you are working, there are many decisions to be made and each employee should have enough knowledge about their job to make those decisions—no matter how minor the task may seem.
In this article, I will explore some fundamental ideas underlying the overarching question, "Why do we train our employees?" Clarifying these key strategies will lead to more effective training and a proper focus on the actual training needs.
What Resources Do You Need to Make This Happen?
Skill training will require learning new technologies and skills to manufacture new products. Companies need to be aware of what is coming so they can prepare the tools to manufacture the product. There may be some new techniques or equipment which may be necessary to learn as well as provide the ability to make these new products with minimal rework or rejects.
Who Are the Skilled Workers?
Skilled workers know what they are doing and have the skills to do the job. Don't forget the formula "Ability = Knowledge + Skills." The skilled worker needs to know what to do and what their responsibilities are. Skilled workers must be trained to certain proficiency levels. In manufacturing, they apply their skills to the respective products, as they are the last line of defense before the product goes to the customer. It's necessary to have someone who is capable, has the incentive, and is happy doing the work. This makes a skilled worker. Therefore, companies must pay attention to their employees who physically make the products. When they are proficient, have the proper tools to manufacture the product, and are noted as major contributors to the end product, their value increases.
To read this entire article, which appeared in the January 2021 issue of SMT007 Magazine, click here.
---
Suggested Items
09/27/2023 | AT&S
AT&S is working on the EECONE (European ECOsystem for greeN Electronics) project to develop new technologies to make electronics production in Europe more sustainable.
09/26/2023 | CIMS
TPCA is the main annual PCB event in Taiwan. This year, it takes place in Taipei on 25-27 October.
09/26/2023 | Joe Fjelstad -- Column: Flexible Thinking
Despite what some seem to believe, rigid-flex circuits are not a new technology. In fact, they are more than a half-century old. At the time of the invention, my friend Thomas Sterns was working at Sanders Associates, the pioneering flex circuit manufacturer. Like many products in the first decades of printed circuit technology, they were working on a military application. The objective was to provide a reliable method for reducing the size, bulk, weight, and questionable reliability of wire harness assemblies while simultaneously reducing cost and assuring that human error might be minimized. These were all vitally important concerns for military and aerospace products.
09/19/2023 | Zuken
Zuken Inc., an industry-leading provider of electronic design automation solutions, is pleased to introduce an innovative three-stage approach to AI-powered PCB design within its flagship CR-8000 platform.
09/19/2023 | Anaya Vardya -- Column: Standard of Excellence
In my last column, I discussed cutting-edge innovations in printed circuit board technology, focusing on innovative trends in ultra HDI, embedded passives and components, green PCBs, and advanced substrate materials. This month, I'm following up with the products these new PCB technologies are destined for. Why do we need all these new technologies?