Books

Featured Books

smt007 Magazine

Latest Issues

Current Issue

Chips Don't Float

In Europe and the U.S., legislation is under way to revitalize PCB fabrication and packaging. What is the status of this work, and how specifically does this change the industry landscape for EMS companies? What will help keep us afloat?

Flying High With Digital Twin

The opportunity to use manufacturing simulation as a test bed for job planning and process optimization brings continuous improvement into the modern age. This may be an all-or-nothing type of project, but it's worth the investment.

Artificial Intelligence

In this issue, we (and AI) explored how and when artificial intelligence plays a role in manufacturing today. Whether on the factory floor, or in the front office, AI applications are emerging and changing how we approach planning, processes and problem solving.

Columns

Latest Columns

||| MENU
Implementing Digital Twin Best Practices From Design Through Manufacturing Webinar Review
January 27, 2021 | Dana Korf, Korf Consultancy
Estimated reading time: 2 minutes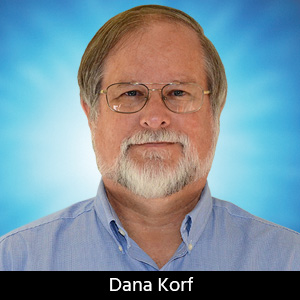 I-007e recently released a highly informative series of short webinars called Implementing Digital Twin Best Practices from Design Through Manufacturing presented by industry expert Jay Gorajia, the Director of Siemens Global Digital Manufacturing Services. The webinar is an excellent overview how data that is generated using a digital twin model can be effectively utilized to improve business execution using the Siemens tool suite.
The presentation is divided into 12 five-to-six-minute easily understood segments. Each segment walks the viewer through the entire design though manufacturing process and how the information incorporated into the digital model can significantly improve the design manufacturability and shorten manufacturing NPI cycles and product cost.
The digital twin data utilizes the established intelligent ODB++ data format to bi-directionally pass information between the various design though manufacturing operations. They have developed three intelligent integrated ODB++ variants that focus on design, process, and manufacturing information. This provides a closed loop feedback data format which reduces the amount of data translation between different formats effort and reduces potentially inherent errors.
The digital thread is subdivided into six steps. The first is design verification using the Valor NPI analysis software and the Valor Part Library (VPL). These tools are utilized to ensure that the component layout and placement are manufacturable and testable. It also analyzes the base PCB to ensure that it is manufacturable.
The next two steps in the flow are Production Planning to transform the design data to allow the next step, Process Engineering, to properly establish manufacturing process and materials utilizing the integrated dataset. This process setup ranges from establishing which equipment and lines will be required to ensuring that the proper test and inspection operations will be used along with the test and inspection programs and acceptability criteria.
Then the core value of Factory 4.0 automation gathers proper Manufacturing Analytics that are generated from the production process to be added to the Digital Twin data and provided to the final operations and fed back into the NPI software to be used for current design manufacturing improvements. This information is also added to the long-term collective process knowledge database to be used for future designs and process improvements. This allows automation of many existing manual data collection and analysis methods that are currently used. The automation can provide a real time 360-degree view of the manufacturing process, equipment utilization and WIP locations.
The final blocks in this flow are the Production Scheduling and Production Execution operations. These utilize the scheduling input from the operations team and generates and tracks material ordering and inventory. Real life manufacturing is always challenged with material mortgages, unplanned scrap, and equipment downtime. This suite of software potentially allows real time automated responses and reactions instead of waiting to the shift end report to react.
This webinar series presents an excellent overview of the power of an automated Data Twin environment using the Siemens product suite and illustrates how a business can reduce cost, waste and cycle time utilizing this approach.
Additional Resources
Dana Korf is the principal consultant at Korf Consultancy LLC.
---
Suggested Items
09/22/2023 | GlobalFoundries
The U.S. Department of Defense (DoD) has awarded GlobalFoundries (Nasdaq: GFS) (GF) a new 10-year contract for a supply of securely manufactured, U.S.-made semiconductors for use across a wide range of critical aerospace and defense applications. 
09/22/2023 | Happy Holden, I-Connect007
Ever since high density interconnect (HDI) was created in 1982 by Hewlett-Packard to package its first 32-bit computer powered by a single chip, it has continued to evolve and provide the solutions for miniaturized products. The leading edge of HDI technology became the process used for organic flip-chip packaging for the semiconductor industry. The two distinct markets—IC substrates and product-system integration—are now colliding and utilizing the same ultra-HDI manufacturing processes.
09/21/2023 | KIC
KIC, a renowned pioneer in thermal process and temperature measurement solutions for electronics manufacturing, is thrilled to announce its participation in the upcoming SMTA Guadalajara Expo & Tech Forum.
09/21/2023 | Intraratio
Intraratio, a provider of enterprise software solutions, is pleased to announce its participation in the SMTA Guadalajara Expo and Tech Forum 2023.
09/21/2023 | SEMI
The SEMI Semiconductor Climate Consortium (SCC) issued its first report of the semiconductor ecosystem's greenhouse gas (GHG) emissions profile, an in-depth analysis of the semiconductor value chain's carbon footprint and priority-ranked carbon emission sources for the industry to address.