Books

Featured Books

pcb007 Magazine

Latest Issues

Current Issue

Finding Ultra

New demands on PCB fabrication, namely advanced packaging, ultra high density interconnect (UHDI), and new specialty materials, are converging, changing the landscape of our business. Is it time to start paying close attention to this convergence?

Developing a Strategy

A solid strategy is a critical part of success. This month, we asked some of the top industry leaders and business strategy "gurus" to share their thoughts on developing strategies.

Winning With TQM

In this issue, we explore how TQM has entered the DNA of continuous improvement disciplines, and the role leadership transformation plays in this. If you've ever competed against a TQM company, you understand their winning advantage.

Columns

Latest Columns

||| MENU
Benchmarking With Your Suppliers: What to Know About Solder Mask
February 16, 2021 | Bob MacRae, Taiyo America
Estimated reading time: 2 minutes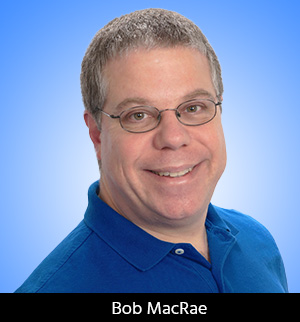 Everyone wants a smooth-running solder mask process with high productivity and minimal rejects, but to achieve this you really need a firm understanding of what your current process is capable of, what its limitations are, and what you want to improve.
Process capability benchmarking is a great way to identify and implement improvements within your process.
There are six primary process steps involved with a typical LPI solder mask process:
Surface prep
Solder mask coat
Tack dry
Exposure
Development
Cure
But, within each of these segments of the process, there are a vast number of sub-process steps and variables that will influence your success; their impact on the entire process needs to be completely understood before the process can be fully optimized. For example, if you increase the tack dry temperature, examine how it will impact exposure, hole clearing, and sidewall definition.
Others include variables such as the type of surface you are applying the solder mask to (Cu vs. Au), panel design, circuit trace height, mixed solder mask pot life, solder mask coating application method, the associated coating parameters, the type of equipment used to expose the solder mask, and the exposing parameters used. Even the type and color of solder mask (and many, many more) can have a major impact on each individual process, as well as the overall solder mask end results. There are also many external process steps before and after solder mask, such as copper pattern plating, resist strip, solder strip, and final finish; these can all impact the capabilities of your solder mask process. A thorough understanding on how each variable impacts your overall process is vital when making improvements.
You need to start by establishing what the current capabilities of your solder mask process are. A helpful way to do this is to create one or more test panel designs, incorporating as many of the performance characteristics you want to benchmark as possible, and including as many of the possible variables that you suspect will have an impact on the results. Your test panel needs to be designed to push the limits of what you believe your current solder mask capabilities are. This way you can see a clear, measurable cutoff point in your current process so that when you make changes later, you can effectively tell what the impact is.
To read this entire article, which appeared in the February 2021 issue of PCB007 Magazine, click here.
---
Suggested Items
09/21/2023 | Thermaltronics USA, Inc.
Thermaltronics USA, Inc., a globally acclaimed manufacturer of Precision Soldering Robots and innovative Curie point soldering systems, is excited to announce its participation in the highly anticipated SMTA Guadalajara Expo & Tech Forum, scheduled to take place from October 25-26, 2023.
09/20/2023 | ULT AG
At this year's productronica, the world's leading trade show for electronics manufacturing, ULT will present a brand new extraction solution for solder fumes and vapor.
09/20/2023 | Hentec Industries/RPS Automation
Hentec Industries/RPS Automation, a leading manufacturer of selective soldering, component lead tinning and solderability test equipment, announces that it has added assembly and production staff members to its team to accommodate its recent increase in sales and order demand.
09/19/2023 | SMTA
SMTA is honored to announce Qais Qasaimeh, a graduate student at Auburn University, has been selected as the winner of the 2023 Charles Hutchins Educational Grant.
09/14/2023 | SHENMAO
SHENMAO America, Inc. is proud to introduce its latest innovation in response to the growing demand for ultra-thin packages in the electronics industry.