Books

Featured Books

smt007 Magazine

Latest Issues

Current Issue

Chips Don't Float

In Europe and the U.S., legislation is under way to revitalize PCB fabrication and packaging. What is the status of this work, and how specifically does this change the industry landscape for EMS companies? What will help keep us afloat?

Flying High With Digital Twin

The opportunity to use manufacturing simulation as a test bed for job planning and process optimization brings continuous improvement into the modern age. This may be an all-or-nothing type of project, but it's worth the investment.

Artificial Intelligence

In this issue, we (and AI) explored how and when artificial intelligence plays a role in manufacturing today. Whether on the factory floor, or in the front office, AI applications are emerging and changing how we approach planning, processes and problem solving.

Columns

Latest Columns

||| MENU
10 Ways to Identify Counterfeit ICs
April 2, 2021 | Bill Cardoso, Creative Electron
Estimated reading time: 1 minute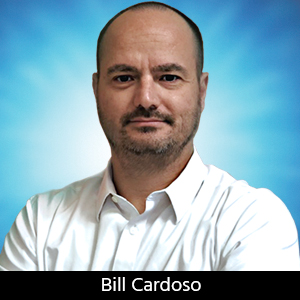 In my monthly column, I've expressed concern about the likelihood of increased counterfeiting as a knock-on effect of the chip shortage. Because the incentives for counterfeiters are high right now, as an industry we must be somewhat more vigilant in maintaining our best practices for preventing fake parts from corrupting the supply chain and our products. 
Under normal circumstances the cost associated with counterfeit electronic components exceeds $5 billion annually. The pressures of the current chip shortage will likely push those losses even higher for as long as the supply remains tight. Still, we all can agree that, if fake parts were to enter your inventory or end up in your products, while the reputational damage to your business will likely be significant, it can also be tough to quantify. Even harder yet would be assigning cost should counterfeit components in critical applications contribute to injury or loss of life.  
So, how about a little refresher on some of the most effective techniques for component inspection using X-ray? While other visual inspection techniques provide important insight into component quality and authenticity, nothing exceeds X-ray inspection for fast, accurate, non-destructive evaluation. The following are 10 ways to identify a fake IC using X-ray. 
To read this entire article, which appeared in the March 2021 issue of SMT007 Magazine, click here.
---
Suggested Items
09/15/2023 | Seika Machinery, Inc.
Seika Machinery, Inc., a leading provider of advanced machinery, materials and engineering services, is pleased to announce a special sale on the McDry DXU-580UF Feeder Storage Cabinet.
09/11/2023 | PRNewswire
Can digital and/or high throughput manufacturing be applied to circuit boards? Can stretchable electronics be produced without sacrificing processing capabilities?
08/28/2023 | Andy Shaughnessy, Design007 Magazine
We recently asked Chris DeMartino, an applications engineer at Modelithics, to discuss the company's focus on providing simulation models, primarily for the RF and microwave segments. In this interview, Chris explains the Modelithics business "model" and why the need for good models continues to grow at a rapid pace.
08/17/2023 | Business Wire
Arrow Electronics, Inc. announced that Rick Marano will be named president of the company's global components business, subject to formal Board appointment at the Board's next regularly scheduled meeting on Sept. 13, 2023.
08/11/2023 | Altus Group
Altus Group, a leading distributor of capital equipment in the UK and Ireland, is putting a spotlight on innovative selective soldering systems from INERTEC to enable electronics manufacturers to efficiently and profitably assemble through-hole (THT) components.