I-Connect007 'Just Ask' Q&A Compilation Available Now
April 21, 2021 | I-Connect007 Editorial Team
Estimated reading time: 1 minute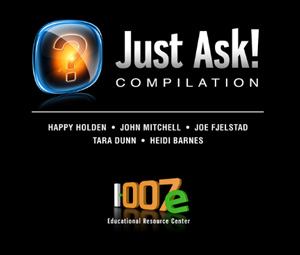 Throughout 2020, we asked you to send us your questions for Happy Holden, John Mitchell, Joe Fjelstad, Tara Dunn, and Heidi Barnes. You all had plenty of questions for these industry experts.
These five luminaries have seen it all. Happy, also known as "Mr. HDI," pioneered many of today's PCB design and fabrication processes while working at Hewlett-Packard. John Mitchell is president and CEO of IPC, and he co-founded the Alpine Electronics research company that introduced navigation systems into the U.S. Joe Fjelstad founded Silicon Pipe and Verdant Electronics, and he has over 185 patents issued or pending related to electronic interconnect and packaging technologies. Tara Dunn is the VP of marketing and business development for Averatek and founder of Omni PCB, and she specializes in additive processes, flex and rigid-flex, and RF/microwave applications. And Heidi Barnes is a signal integrity engineer with Keysight Technologies. She was named 2017 DesignCon Engineer of the Year, and Heidi also won NASA's coveted Silver Snoopy Award. 
Click to download the Just Ask! Compilation.
And we're not resting on our laurels! For our next "Just Ask" series, PCB007 columnist Michael Carano is stepping up to answer your questions. Mike is a well-known expert on plating and wet processes in general, as well as co-chair of the IPC Technology Roadmap Executive Committee. To pose your questions for Mike, click here.
We also invite you to participate in the "Just Ask... Survey" to help answer the most important industry questions of the day. Regardless of your role in the industry, we welcome all questions relating to materials, testing, plating, chemistries, front-end, imaging, training, supply chain, hiring/recruiting, environmental or governmental issues—or any other topic. Ask as many questions as you like in this survey; there is no limit to the number of questions you ask or the number of times you can complete the survey.
We appreciate all of your questions, and our experts have enjoyed answering them as well. Thank you for your continued support.
---
Suggested Items
09/28/2023 | TSMC
TSMC announced the new 3Dblox 2.0 open standard and major achievements of its Open Innovation Platform (OIP) 3DFabric Alliance at the TSMC 2023 OIP Ecosystem Forum.
09/28/2023 | SIA
The Semiconductor Industry Association (SIA) announced Geoff Martha, chairman and CEO of healthcare technology leader Medtronic, will be the keynote presenter at the 2023 SIA Awards Dinner on Thursday, Nov. 16 in San Jose, Calif.
09/28/2023 | GlobalFoundries
GlobalFoundries (GF) announced the official opening of a new hub facility in Penang, Malaysia.
09/27/2023 | HyRel
HyRel Technologies, a global provider of quick turn semiconductor modification solutions, is proud to announce that Brian Watson, the company's Founder and President, will be a featured presenter at SMTA International. The event is scheduled to take place on Tuesday, October 10.
09/27/2023 | IFR
The new World Robotics report recorded 553,052 industrial robot installations in factories around the world – a growth rate of 5% in 2022, year-on-year.