Books

Featured Books

pcb007 Magazine

Latest Issues

Current Issue

The Registration Sweet Spot

Registration is underrated and underappreciated. The key is to ensure proper registration from layer to layer across the entire printed circuit board. It's a holistic process requiring anticipation, prediction, precise attention at each step, and detailed data tracking and monitoring.

High-reliability Fabrication

In this month's issue, our expert contributors discuss the latest in technologies, trends, complexities and resources regarding high-reliability fabrication.

Finding Ultra

New demands on PCB fabrication, namely advanced packaging, ultra high density interconnect (UHDI), and new specialty materials, are converging, changing the landscape of our business. Is it time to start paying close attention to this convergence?

Columns

Latest Columns

||| MENU
Estimated reading time: 2 minutes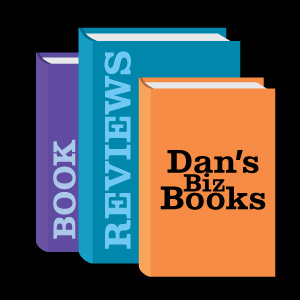 July 1, 2021
Dan's Biz Bookshelf: The Strangest Secret
The Strangest Secret: How to Live the Life You Desire by Earl Nightingale

A review by Dan Beaulieu:
Every so often we must go back to the classics: the books that are the building blocks of business writing. This is one of those classics.
Earl Nightingale has been an inspiration in the business world for many years. As Dave Ramsey says in the book's forward, "Before there was Dave Ramsey or Tony Robbins, there was Zig Ziglar. And before there was Zig Ziglar, there was Earl Nightingale. His influence as the grandfather of motivational speaking has had a powerful impact on everyone in the personal development space, and his words and teachings have touched more lives directly and indirectly than can be counted."
The Strangest Secret was a talk that Nightingale recorded and distributed in 1956. It has since been published and republished thousands of times and read and listened to by millions of people over the past 65 years.
I had heard of Earl Nightingale of course, but I had never heard of this speech which apparently made him famous as one of the first business/life gurus.
Here are a few gems from this talk:
A success is anyone who is doing deliberately a predetermined job because that is what he or she had decided to do… deliberately
The biggest mistake you can make is to believe that you are working for somebody else. Job security is gone. The driving force of a career must come from the individual. Remember, jobs are owned by the company; you own your career
You will become what you think about
Remember the word imagination and let your mind begin to soar
Courageously concentrate on your goal ever day
Save 10% of what you earn
Don't let the fear of the time it will take to accomplish something stand in the way of why you're doing it
Success is not the result of making money; making money is the result of success, and success is in direct proportion to our service
No man can get rich unless he enriches others
If the average person realized the power he wields over his life and destiny, he would live in a perpetual state of wonder and thanksgiving
I can't get over how timeless this advice is. If it were not using mostly masculine pronouns this talk could be passed off as having been given yesterday.
And I love this one:
If you understand completely what I am going to tell you, from this moment on, your life will never be the same again
I think you get the picture. Timeless advice from one of the masters never goes out of style. This is not a book to read and forget, this is a book to read repeatedly. Read it and make sure you never forget it.
The Strangest Secret: How to Live the Life You Desire
By Earl Nightingale
Published by Simple Truths/ Ignite Reads
Copyright 2020 (From a Speech Written in 1956)
Pages: 66
Price: $16.99
Dan Beaulieu is president of D.B. Management Group.