Books

Featured Books

smt007 Magazine

Latest Issues

Current Issue

Economic Headwinds

This issue takes stock of the current economic outlook and how companies are using current conditions to move themselves through technological evolutions, workforce shifts, and financial changes. Even with these headwinds, there's forward progress to be made.

Attracting New Talent

To get different results in staffing, you must change how you define, promote and recruit your job opportunities. How do you become magnetic to high-quality early-career candidates?

Test and Inspection

Test and inspection methods are undergoing rapid change. In this issue, we consider the influence of AOI, AI, and human eyes. How exactly are these pieces of the puzzle changing the role of test and inspection?

Columns

Latest Columns

||| MENU
BOM Connector: A Ready-Built Solution
September 10, 2021 | I-Connect007 Editorial Team
Estimated reading time: 3 minutes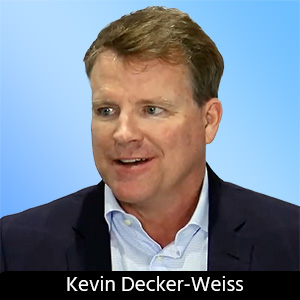 Kevin Decker-Weiss of CircuitByte and Mark Laing of Siemens explain how a tool called BOM Connector can improve quoting and manufacturing flow. Mark and Kevin are openly enthusiastic about this topic; this conversation launched immediately into a technical discussion. 
Nolan Johnson: When companies tell you that they are building their own BOM spreadsheet, what do you say to them?
Kevin Decker-Weiss: We say building is exactly what you shouldn't be doing, yet we see a lot of companies trying to build their own pricing engines with Excel, Access, or SQL. After putting a lot of money into it and not getting it done, then they start looking for ready-built solutions.
Johnson: You've set up exactly the problem. One of the things about bill of materials issues and parts, procurement, supply chain information, and getting the components together for builds, is that it's a tool that we need, especially now. Rolling your own tool is a complex process. Is that why you developed BOM Connector?
Decker-Weiss: We've been a Mentor partner for a long time selling Valor; before that we sold the predecessor called CAMCAD Professional. We asked the customers: Where does it hurt and how can we help you? What processes do you most want to improve? Especially from EMS companies, 99 out of a 100 would say to improve BOMs either in general or quoting.
So, this is where we put our focus. We first developed it for a big customer. When we saw how happy they were with it, we realized we had to "productize" this. BOMs come in all shapes, sizes, and quality levels. They are really a pain to scrub and maintain. Then, the BOM is manufacturing-ready, and your customer calls and says, "Two things have changed." You know it's never two things, but more like four or five things.
By the time you've identified what has changed and manually made the changes, you realize it is just wasted time spent on a mission-critical step. One mistake in a thousand-line BOM ruins your entire production. There is no room for error in the BOM, which is exactly not the process you want to be doing manually. Then, we started hearing from customers, "This is a great scrubbing tool. The reason I need to scrub my BOMs is I need to quote them. I would really like to stay in this tool and not have to go into Excel or some other tool. Could you add some component sourcing features to it?" That's how it grew into a BOM/component price quoting tool.
Johnson: You're providing BOM scrubbing and component quoting, as well as aggregating what the BOM will cost you to purchase. How does a user interact with this tool to scrub the BOM?
Decker-Weiss: It starts with just having a very flexible, smart BOM reader. Developing a BOM reader is a lot more perspiration than inspiration. You need experience and to have seen a lot of BOMs. You need to understand it needs to be specific for the electronics market. That's another issue we saw in tools on the market. They might say, "A BOM for a PCB is just like a BOM for a bicycle," but anybody who works in electronics knows that's not the case.
From a very high level it is, but from an operational level, you have very important data for electronics. Reference designators are important. On a bicycle, who cares if it's screw six or screw seven, but on a PCB, C7 or C6 makes all the difference in the world from a production standpoint. There are a lot of very electronics-specific things in a BOM that you need to be able to recognize, identify, and clean up as easily and as quickly as possible. That's really where it all starts—being able to get all these different types of BOMs cleanly into the system with no loss of data.
To read this entire conversation, which appeared in the September 2021 issue of SMT007 Magazine, click here.