Books

Featured Books

pcb007 Magazine

Latest Issues

Current Issue

Finding Ultra

New demands on PCB fabrication, namely advanced packaging, ultra high density interconnect (UHDI), and new specialty materials, are converging, changing the landscape of our business. Is it time to start paying close attention to this convergence?

Developing a Strategy

A solid strategy is a critical part of success. This month, we asked some of the top industry leaders and business strategy "gurus" to share their thoughts on developing strategies.

Winning With TQM

In this issue, we explore how TQM has entered the DNA of continuous improvement disciplines, and the role leadership transformation plays in this. If you've ever competed against a TQM company, you understand their winning advantage.

Columns

Latest Columns

||| MENU
IPC Unveils Golden Gnomes Awards at IPC SummerCom 2021
September 17, 2021 | IPC
Estimated reading time: 2 minutes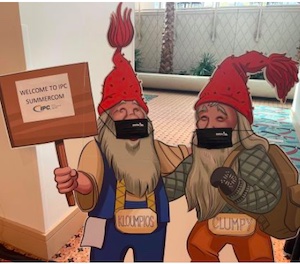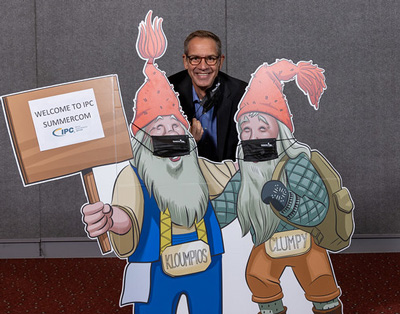 A new awards ceremony, the Golden Gnome Awards, was launched at IPC SummerCom 2021. The Golden Gnomes, inspired by IPC's fictional TechNet gnomes Clumpy and Kloumpios, will occur annually at IPC SummerCom.
The Golden Gnome Awards recognize A-Teams and specific members for accomplishments and creativity during the year prior to each SummerCom. A-Teams are dedicated groups of volunteers within IPC working groups who take on a significant amount of work on behalf of their groups. 
"The Golden Gnome Awards give us the opportunity to honor our standards development committee A-Team members who demonstrate significant work ethic or rise above challenges – this past year was a prime example – to complete their groups' projects, all in the spirit of hard work, diligence and helping our industry build electronics better," said Teresa Rowe, IPC senior director, assembly and standards technology, "And what could be more fun than receiving a Golden Gnome trophy?"
Each Golden Gnome trophy was created using a 3D printer and then hand-painted by an IPC staff liaison, making these trophies one of a kind.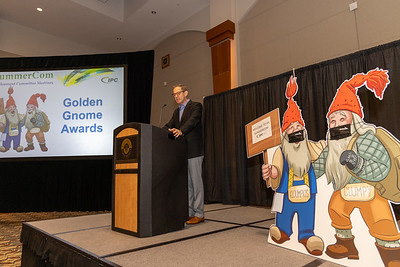 Categories for 2021 awards and their winners are:
The A-Team Name of the Year, which is selected by vote of the IPC Committee Chair Council, for the A-Team with the most creative name. Winner: Shock and Awe, presented to Tiberiu Baranyi, Flextronics Romania SRL; Bob Cooke, NASA Johnson Space Center; Francisco Fourcade, NASA Johnson Space Center; Symon Franklin, Custom Interconnect Ltd.; Garry McGuire, NASA Marshall Space Flight Center; and Richard Rumas, Honeywell Aerospace.
The IPC Works Leaderboard recognizes A-Team members with the most activity on IPC Works, IPC's standards development community's collaboration and networking intranet. The IPC Works Leaderboard award was presented to Debbie Wade, Advanced Rework Technology – A.R.T.
The Gnome Spirit Award is presented to A-Team members who have made significant contributions despite difficult situations. The 2021 Gnome Spirit awards were presented to Chuck LePard, DXC Technology and Julie Silk, Keysight Technologies.
The Gnoble Gnome Award recognizes lifetime or long-term achievement of A-Team members who have demonstrated dedicated A-Team participation or leadership over multiple years and/or have shaped the way A-Teams work in developing IPC standards. 
This year's Gnoble Gnome Award recipients were Dave Hillman and Doug Pauls, both of Collins Aerospace, co-creators of Clumpy and Kloumpios, long-time IPC committee member volunteers and leaders of many A-Teams.
The Outstanding A-Team Member of the Year is presented to an A-Team member who has gone above and beyond in their A-Team participation. This year's winner was Francisco Fourcade, Fourcad, Inc.
See the photo album from this event here.
RELATED POST:
Volunteers Honored for Contributions to IPC and the Electronics Industry