Books

Featured Books

smt007 Magazine

Latest Issues

Current Issue

Chips Don't Float

In Europe and the U.S., legislation is under way to revitalize PCB fabrication and packaging. What is the status of this work, and how specifically does this change the industry landscape for EMS companies? What will help keep us afloat?

Flying High With Digital Twin

The opportunity to use manufacturing simulation as a test bed for job planning and process optimization brings continuous improvement into the modern age. This may be an all-or-nothing type of project, but it's worth the investment.

Artificial Intelligence

In this issue, we (and AI) explored how and when artificial intelligence plays a role in manufacturing today. Whether on the factory floor, or in the front office, AI applications are emerging and changing how we approach planning, processes and problem solving.

Columns

Latest Columns

||| MENU
EPTAC Studying Low-Melt Alloys as In-Person Classes Resume
October 29, 2021 | Andy Shaughnessy, I-Connect007
Estimated reading time: 8 minutes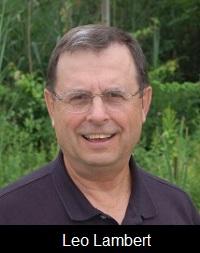 I recently spoke with Leo Lambert, the VP of Technology for EPTAC, about some research the company is doing into low-melt alloys. We also discussed EPTAC's continuous growth, as well as some of the lessons learned during the pandemic and their plans moving forward. 
Andy Shaughnessy: Leo, how are you? It's been a while. Good to see you.
Leo Lambert: It's nice to be seen, especially now.
Shaughnessy: Good to be anywhere. So, I understand you're working on some cool solder ideas.
Lambert: Yes, we're looking at low-melt alloys. We're looking at it from a process perspective because we do a lot of solder training, and it would provide us with new material and experience for our classes.   We're looking at low-melt alloys and seeing what impact they will have on the soldering process by asking questions such as: Do they wet, or why won't they wet? Do they flow? How does it work with the solder irons and the separately applied flux? All we know at this point is the material cannot be extruded into a round wire like cored solder wire. So, it would be a solid wire with no flux, and the flux would be added separately. But with the elements we will evaluate, we are asking whether it wets or flows onto the items being soldered. Once this phase is complete, they can evaluate it metallurgically and review the physical alloy and determine whether a good solder joint exists. 
Years ago, we used some low-melt alloys to change the alloy of the solder in the plated through-hole. The product was a metal core board with through-hole components, all assembled in a surface mount process. We were asked to evaluate the removal process for removing the plated through-hole components from the metal core assembly. The mass of the metal core did not allow the use of standard soldering irons as the solder irons did not have enough heat and energy to heat the metal core and melt the existing solder in the plated through-holes. But by using a low-melt alloy, we physically change the alloy of the solder in the plated through-hole and the existing solder quickly became molten, and the components were easily removed.
The next step was to use a vacuum extractor and clean the plated through-hole of all the solder. At that point we resoldered the new components into the board, allowing them to be retested and put into operational life. This is just one example of the use and application that this material can bring to the industry. It will be interesting to see how it works on printed circuit boards and circuit assemblies. I believe there is going to be a big market for it in the commercial world. By lowering the liquidus temperature of the solder, there will less energy used to manufacture the product, hence less cost.   
Shaughnessy: What temperature does the low-melt solder melt?
Lambert: It's got to be somewhere around 225–300? F. We'll will try it and see what happens. The intent is to take the information that we receive and create a paper for presentation.
Shaughnessy: And that could turn into another class for EPTAC eventually.
Lambert: Oh, absolutely. The thing with the classes is that they're filling up quickly with many students. Last year the bottom fell out, and now we're busier now than we were in 2019. Everybody wants to get trained. IPC has changed some of their rules relative to certification, so they're not giving extensions past the two years certification as they did in the past, now you must recertify prior to the two-year time span of the certification. In addition to the changes in the policies and procedures, IPC also released four new documents: J-STD-001, the IPC-A-610, IPC-A-600, and IPC-6012. We're looking at them to get our instructors up to date on the changes. We have many instructors so this will take some time.
Shaughnessy: Are they doing face-to-face or online classes, or is it a mix?
Lambert: We're doing classes at the office now.  During COVID, we would do classes in house, but we only had at the most five people in the room to maintain the spacing. But now, most of the people have been vaccinated, so if you're in a facility during class, you've got to wear a mask, and that's been working out pretty well so far. We put as many as 10 in each class, which would be a lecture class or a hands-on workmanship class. We're also conducting training at customer sites and at various locations around the country. We also have seven instructors teaching online classes.  I conducted online classes all of last year and doing some this week. So, I'm busy the whole month just doing online classes.
Shaughnessy: Before COVID hit, we were seeing subject matter experts leaving the industry. Are you still seeing companies saying, "We've got to train some of our people to replace Bob and Tom?"
Lambert: Yes, absolutely, we have a couple of companies that have done just that. There's one local company that's looking for companies like ours to train their employees. They did an analysis and found that it was less expensive for us to come in and train their people than for them to hire an instructor and travel all over the place, training all their people.
Shaughnessy: I saw the map on your website, and you have a lot of training centers around the country.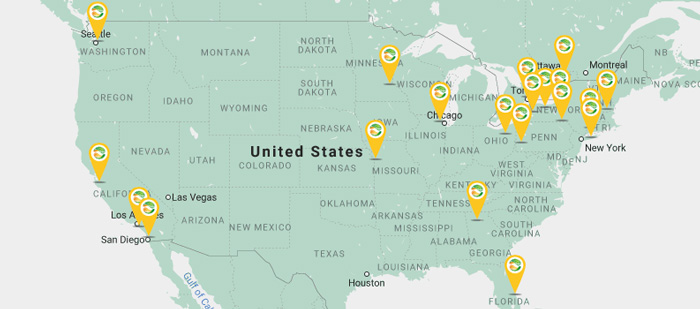 Lambert: They're all over the place. We have members of our staff looking for places to hold classes. And that becomes a big deal as we try to use universities or companies that have big conference rooms. We'll throw in some bennies for them, train their operators for free. But finding training locations is a full-time job in itself.
And Mark Pilkington is spending a lot of time developing the website and coming up with the new 2022 programs. They're going to get released, or they may have been released already. We're one of the largest, if not the largest, training centers in the country. We're all over the place in the United States.  
Shaughnessy: What are some of the more popular classes right now?
Lambert: I do three of them, the 001, 610, and the 600. The 610, and 001 are new revisions, so that's creating a busy learning cycle for us. The deviation or exception in the process is the 001 class, which also has a workmanship segment. The workmanship segment cannot be completed online, so we do the discriminatory part online, covering all the material, and then we set up meetings for them locally so they can do the workmanship under the watchful eye of an instructor. Other than scheduling and logistic issues, the process is working pretty well.
As for the online classes the issue we see is the lack of computer skills with some individuals and the compatibility of their computers and connecting to the IPC network. Additionally, some companies prevent you from going online on their systems for security reasons so those students need the IT people to help with installing the download browser.
Shaughnessy: Do you mean a DoD contractor with ITAR and NIST 800 certification?
Lambert: Yes, there's no way they can do this online as the companies will not allow using the internet through their internet systems due to security reason. Therefore, the instructors have to bring the appropriate materials and tooling to present the materials. At times, the instructors have to conduct a mixed class, as we call it, with both CIT and CIS students and, again, this includes additional materials and equipment  
Shaughnessy: And you're still doing the CID and the designer training, right?
Lambert: Yes. We're doing the CID courses, with the board design group.
Shaughnessy: If you're scouting out new locations, are you hiring instructors?
Lambert: We're always looking for instructors. One of our instructors retired, so we had to fill that slot. We also have a couple of other instructors who don't want to travel so they're not teaching as much as we would like. So, we've basically lost some instructors and we have to replace them. Finding people to replace them is interesting and difficult. Sometimes people with PhDs will apply, and they're professors of medicine or something, and although they're overqualified, they won't work in our environment. So, we verify that the applicants are qualified to teach the products.  We have many requests, and we look at everyone and then determine whether they fit our requirements. If they do, we'll bring them in for interviews. To date we've hired two new instructors, and we're always on the lookout for more.
Shaughnessy: That's good to hear. Are you going to IPC APEX EXPO in January?
Lambert: Yes, and I'm thinking of taking some vacation time afterwards. My wife is coming out, so I'll spent some time in San Diego afterwards. It should be fun.
Shaughnessy: Is there anything else you'd like to mention that we didn't cover?
Lambert: Within the last couple of years, we replaced the soldering equipment in our classrooms to address some of the new technology of the products being developed by the industry. But other than that, trying to keep tabs on what's going on within the component manufacturers' environment is a big deal. Additionally, the parts shortages are impacting the electronic industry and that supply chain is just hurting everyone. 
Shaughnessy: It is crazy.
Lambert: Absolutely. You start talking about lead time and building boards, and you might have 40-week lead times on components. You've got to get the product out the door, but you may have to redesign the board, and that's a big deal.
Shaughnessy: All right. It's been great talking to you Leo.
Lambert: Thank you, Andy. Nice talking to you, too.